On October 10, LinkedIn announced new updates to Sales Navigator.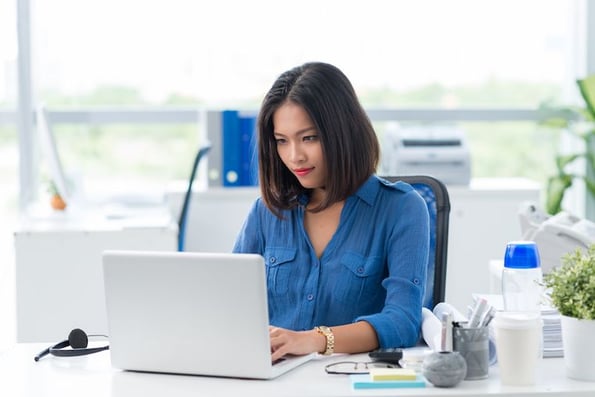 Previously, there were two versions of Sales Navigator: Professional and Team.
If you're an individual rep, Professional is still the best choice -- you can keep tabs on your leads and accounts, not to mention search for your next sales role.
If you belong to a sales team, Team is probably ideal. You get 10 more monthly InMails, can use TeamLink to contact your fellow reps' second-degree and third-degree connections, integrate Sales Navigator with your CRM, and get volume discounts.
High-powered sales organizations now have a third option: Enterprise.
What is LinkedIn Sales Navigator Enterprise?
Members can send up to 50 InMails per month (versus 30 with Team and 20 with Professional).
You can also use TeamLink Extend.
TeamLink -- which comes with Sales Navigator Team -- lets you tap into the network of every other person who has a Sales Navigator seat. That means if you're on a team of eight, you can get a warm introduction to anyone else who's connected to your seven team members.
But what if a prospect is connected to an employee at your company -- who you're not connected to? At larger companies, this is a common phenomenon. And even though that warm intro could make all the difference for your deal, you might never know it exists. The answer is TeamLink Extend.
What's TeamLink Extend?
TeamLink Extend lets everyone at your company can "opt in" their LinkedIn network to TeamLink. Once they do, you'll have access to your entire organization's collective network.
Every Enterprise Edition comes with 1,000 seats of TeamLink Extend.
How much does LinkedIn Enterprise cost?
Pricing starts at $1,600/seat per year before volume and multi-year discounts.
Sales Navigator CRM Sync
It just got easier to log activities in Sales Navigator to your CRM. With this update, notes, InMails, or calls from the Sales Navigator iOS or Android app are now logged with a single click to your CRM.
The update also includes new widgets that'll let you view LinkedIn Sales Navigator profile details -- including photos, work history, job titles, and TeamLink shared connections -- in your CRM of choice.
PointDrive Integration
PointDrive, LinkedIn's app for bundling presentations, data, and video into a clean and mobile-accessible format -- is integrated into Sales Navigator Team and Enterprise at no extra charge.
Team members can create 10 PointDrive presentations per seat per month, while Enterprise customers can make an unlimited number.
Campaign Manager
Marketers who use LinkedIn Campaign Manager to run ad campaigns can now precisely target the accounts and leads Sales is pursuing.
When users log into Campaign Manager, they'll now see two new ad groups: Sales Navigator Leads (i.e. individual contacts) and Sales Navigator Accounts (i.e. companies).
The ad creation process is the same: Marketers will select ad creative and choose a budget and timeline. But now those ads will be shown directly to leads and/or organizations sales reps have been targeting.
Lookalike modeling is another option, letting marketers target new audiences who act and look like their current prospects and customers. These ad groups will update daily, becoming even more precise over time.
Reps will be able to see in Sales Navigator how prospects are engaging with their companies' marketing campaigns -- and whenever a lead engages with a sponsored post, their rep will get an alert.
Picture a prospect scrolling through their newsfeed. They see a sponsored post from your company on a topic that's highly relevant. After they read it, they click "Like." Five minutes later, they get an InMail from the salesperson who's been talking to them that says, "Saw you liked [X post] from my company. Do you have 10 minutes this afternoon to discuss some of those strategies and how you could implement them at your business?"
LinkedIn Data Validation
Starting in 2018, LinkedIn Sales Navigator Enterprise will come with LinkedIn Data Validation, which uses real-time intelligence to automatically update contact data in your CRM. When a lead or contact changes employers, they'll be flagged as "No longer at company." Not only will this feature help keep your data clean and current, you'll also know immediately if you have to look for a new point of contact, champion, or decision maker.
These updates have made LinkedIn Sales Navigator an even more powerful tool for social sellers.