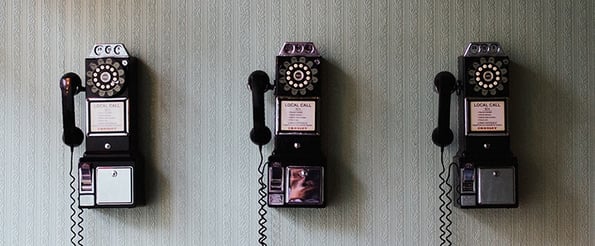 "100 calls a day."
It was my first day at my first job out of college and I was just given my first task. 100 calls a day. No problem.
As I dialed each number and got directed to voicemail after voicemail, I quickly became more and more discouraged. I listened to the same robotic voice telling me to leave a message at the tone and I left the same scripted message for each person. I might as well have been a robot.
I made 103 calls. No more than 10 people picked up. I had three actual conversations. Two people were interested in attending the conference I was pitching. No one bought a ticket.
That would be considered a good day for most sales reps.
There's a better way to reach out to people.
Unfortunately, these two statistics reflect the current state of sales (and a torturous period of my life):
Less than 1% of calls are responded to
Less than 24% of sales emails are opened
Sales is a difficult world because buyers aren't putting up with traditional sales tactics anymore.
Instead of helping and building relationships, many reps are still focused on closing prospects -- even when they aren't ready to buy. So buyers ignore them. And that means even great reps are lucky to get on the phone with someone.
While buyers have evolved and become more sophisticated, sales reps and training are slow to adopt modern techniques to adapt to that change. You're losing more sales opportunities and revenue if you don't adapt to the buyer.
Learn actionable modern prospecting techniques you can apply immediately during our livestream "Ask Me Anything" session with Sales Hacker CEO Max Altschuler and HubSpot CRO Mark Roberge on May 10th, 2016 at 1 p.m. EST. You're going to learn:
What's changed about prospecting
Why contextual selling is important
How to effectively prospect with the available technology
How to connect with the right business opportunities
The key elements of the ultimate outreach strategy
Click below to register and find out how to create more sales opportunities with modern prospecting techniques.