Motivation is one of the essential ingredients of sales success. When you're not motivated, you'll struggle to finish even the most basic tasks, like sending out a batch of prospecting emails or prepping for your upcoming calls. Things that require more attention and energy, like demoing or negotiating? Probably won't go very well.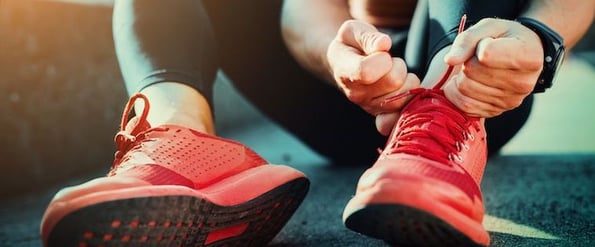 If you need an immediate dose of motivation, read the stories of these inspiring salespeople. Like you, they've had less-than-spectacular moments. But they kept grinding -- and the results speak for themselves.
Who is the Best Salesperson Ever?
Daymond John
John Paul DeJoria
David Ogilvy
Mary Kay Ash
Joe Girard
Erica Feidner
Joy Mangano
Zig Ziglar
Oprah Winfrey
1. Daymond John
This entrepreneur and Shark Tank judge started his first business in elementary school, selling customized pencils to his fellow first-graders.
At age 10, his parents divorced and he had to start contributing to the family's finances.
After barely graduating from high school, he got a job as a waiter at Red Lobster. Meanwhile, his mom taught him how to sew wool caps. Cap sales got so good John took $100,000 from his mom (who mortgaged her house), eventually quit Red Lobster, and made $350 billion in revenue in six years.
The brand has now earned more than $6 billion in sales.
John got an opportunity to join the first season of "Shark Tank" in the early 2000s as a judge. He lost $750,000 the first season -- but that helped him refine his investing strategy. Now, his businesses make millions of dollars each year. John himself is worth $300 million.
2. John Paul DeJoria
John Paul DeJoria is a first-generation American businessman who's worth more than $4 billion. But when he was growing up in Los Angeles, he "had nothing."
DeJoria started selling when he was just nine years old. To support his family, he sold Christmas cards door-to-door.
After DeJoria graduated high school, he joined the Navy.
"When I got out of the service in 1964, I didn't have the money to go to college, so I worked as a salesman for Collier's Encyclopedia," DeJoria explains. "I had 10 jobs for the next several years until John Capra, a friend who was an employment counselor, said I should try the beauty industry. He said it didn't pay much at first, but there was no end to where you could go with it."
Although DeJoria did extremely well as a hair care sales rep, he was fired for his next two jobs for poor cultural fit.
By 1980, DeJoria was tired of selling other people's products. He and his friend Paul Mitchell decided to start a business. They had just $700 in the bank. To make ends meet, DeJoria lived in his car. Today, the company brings in more than $1 billion in yearly revenue.
"If you're prepared (for rejection), you won't stop after the first few doors get slammed in your face," he says. "You still need to be as enthusiastic at door #16 as you were at door #1."
3. David Ogilvy
David Ogilvy dropped out of Oxford in 1931 to become an apprentice chef in Paris. After a year, he went back to his native Scotland and became a door-to-door sales rep for cooking stoves.
He was so good his manager asked him to write a guide to selling the stoves for his coworkers. The manual has since been deemed the best sales instruction manual ever.
Ogilvy's brother showed the manual to his boss at the ad agency he was working. The agency offered David a job.
He worked six days a week, 12 to 14 hours a day, for seven years -- and it paid off. Every account the agency pitched, it won.
Eventually, Ogilvy founded his own ultra-successful agency. He's now known as the father of advertising.
4. Mary Kay Ash
Mary Kay Ash was a highly successful sales rep known for single-handedly boosting company-wide sales 50% in one year. But in 1963, when a man she'd trained got a promotion instead of her, she quit.
Mary Kay decided to start her own business. With her life savings of $5,000, she launched a skin care company. The business was profitable within months -- thanks in large part to Mary Kay's decision to give her sales reps commission for referring new salespeople.
She also coached her team to avoid high pressure sales tactics. Her consultants added value by showing women how to apply makeup; once women saw the effects, they naturally wanted to buy.
Today, Mary Kay consultants generate more than $2 billion in yearly revenue.
5. Joe Girard
According to the Guinness Book of World Records, Joe Girard is the world's greatest salesperson. He was born in 1928. After dropping out of high school, Girard worked a series of odd jobs, including newsboy, dishwasher, and shoeshine boy.
He wanted a real career. At 35, Girard walked into a car dealership and begged for a job. The manager decided to take a chance -- and was quickly rewarded when Girard sold a car on his first day.
Between 1963 and 1977, Girard sold more than 13,000 cars (that's roughly six per day.) He attributes his success to keeping in regular contact with his customers, remembering small personal details about them, and diligently asking for referrals.
6. Erica Feidner
Erica Feidner, also known as the Piano Matchmaker™, gained worldwide recognition when she was named Steinway & Sons top global sales representative for eight consecutive years. She sold over $41 million dollar's worth of pianos (costing from $2,000 to $152,000) by adapting her sales approach to match that of each prospect's location in the buyer's journey.
Sounds like a pretty normal approach, right? The complexity of this particular journey is that prospects ranged from novices who would have to devote years of practice to be able to use the piano, and experts for whom the piano was a very personal purchase they'd spend a lifetime enjoying.
To match her prospects with the perfect piano, Feidner had them test out different pianos -- sometimes located in different parts of the word -- until they found one that felt right. "If you cannot tell the difference and thus know which piano is right for you, I haven't yet succeeded," Feidner says.
7. Joy Mangano
It all started with the Miracle Mop. Mangano was frustrated by cleaning up after her kids with a traditional, back-breaking mop, and had a better idea. She invested $100,000 of saved and borrowed money into creating her first prototype and manufacturing 100 Miracle Mops. Her first year, she sold around 1000 mops by marketing the invention herself and recruiting her children to help fill orders.
In 1992, Mangano's big break came when she pitched the Miracle Mop to QVC -- and suggested she be the one to sell the product on television. Her first appearance sold 18,000 mops in less than 30 minutes.
More household inventions and millions more Miracle Mops followed, and in 1999, Mangano sold her company, Ingenious Designs, to the Home Shopping Network's parent company. To date, she's built an empire worth $3 billion, is still inventing and investing in innovative home gadgets, and stars in the HSN original series, "Meet Joy."
9. Zig Ziglar
Prolific author, motivational speaker, and business consultant Zig Ziglar is as synonymous with sales as the phrase, "Always Be Selling." In 1947 he dropped out of college to become a cookware salesman. He excelled and spent the next 20 years working his way up the corporate ladder.
In 1970, he left his lucrative sales job behind in favor of a full-time speaking circuit and writing career. His personal development and sales training company, Ziglar Inc., lives on, "helping people achieve the best in personal and vocational performance."
Today Ziglar's best remembered for influencing a quarter of a billion people through his 33 books, including the bestselling "See You at the Top."
10. Oprah Winfrey
Yep, Oprah is one of the most successful salespeople of all time. Winfrey got her start in radio and television broadcasting. Her first television show, "People Are Talking," became a hit in 1976, opening the doors to her own morning show, "A.M. Chicago." Her warm style and expert interview skills drew in more than 100,000 viewers and won her a role in Steven Spielberg's 1985 film "The Color Purple."
"The Oprah Winfrey Show" hit televisions nationally in 1986, grossing $125 million by the end of its first year -- of which Winfrey received $30 million. Soon, her production company, Harpo Productions, gained ownership of the program from ABC.
In the decades that followed, Winfrey grew her empire with successful book clubs, a magazine, and a media company. In 2009, she ended "The Oprah Winfrey Show" and launched The Oprah Winfrey Network (OWN). An explosive interview with former cyclist Lance Armstrong put the network on the map, and in 2017 Discovery purchased 24.5% of the company from Winfrey for a reported $70 million.
By building a personal brand based on respect, openness, and business savvy, Winfrey is not only the richest African American of the 20th century, but one of the most influential women of her generation.
Feeling inspired? Get started building your own legacy today. I can't wait to include you on this list.