Have you ever engaged with a salesperson who got impatient or upset with you when you didn't immediately see the "value" of their product or service? Did that salesperson make you feel as if you were the one missing something?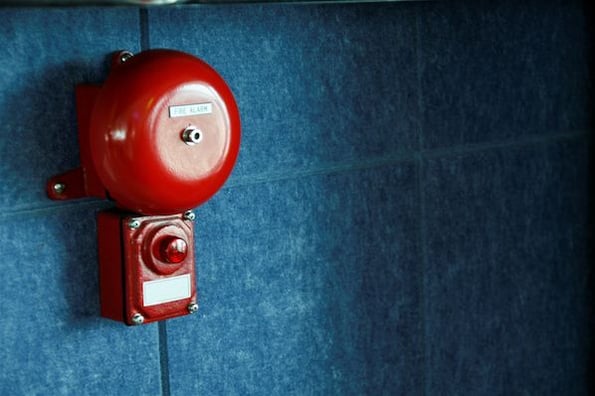 These salespeople see a one-to-one connection between their product and the problem and get annoyed when everyone else sees … well, a salesperson.
This mindset is "features lead to benefits." And it's as deep as many salespeople get into the buyer's world. They rarely think of the goals of the customer or how the product helps them in a bigger sense -- the ultimate job to be done -- which is what the customer is really buying.
So, a disconnect develops between what's sold and what's bought. But where does the problem actually start?
Unconsciously Uncoupling from Your Prospects
Lack of training
It comes from two places. The first source is a lack of training. Salespeople are often unaware they appear arrogant or self-serving. They lack real empathy or understanding of the prospect.
This salesperson might think they're being empathetic, but real understanding and care is a daily, intentional practice by successful salespeople. It's something they practice in every communication and touchpoint they have with a prospect -- and it means they care for the prospect's needs and well-being over their quota.
Lack of empathy often looks like, "Dammit, I have a great solution, and everyone should just buy it because the benefits are so obvious." I see this in spam emails and LinkedIn messages that all say the exact same thing, "We have a new [insert product name here] other HubSpot partners love, so you should too. Let's get 15 minutes scheduled to discuss." These are salespeople employing an old school selling mindset.
Bias
The second source of disconnect between a salesperson and their prospect is personal bias. This bias is usually held by a product-focused (software, equipment, or services like financial or consulting) salesperson who's heavily familiar with the technical aspects of the solution.
So how do you tell if you've unknowingly become a product-obsessed salesperson? I often ask salespeople to read the text on their website to discern if it's about features and products or customers and outcomes.
Then I ask whether the website's goals align with the scripts and talking points they're using in meetings with prospects. Sometimes, the results of these questions mean a personal or company-wide realignment with customer goals.
But who has insight into the customer and their goals? Often the answer to that is the marketing team. But, let's be honest, most salespeople don't love working on marketing, or anyone working in non-technical areas.
Salespeople should start by speaking with customers. Then, they can sell their product/service based on their customer's problems and the amazing goals that can be met when those challenges are overcome with your solution.
Go Customer-Focused or Get Out
Reach outcome asymmetry
So, you know you must be genuinely invested in your prospect's best interests to make the sale in today's online economy -- but that's sometimes easier said than done.
This situation is what Daniel Pink refers to as "information asymmetry" in his book "To Sell is Human." Previously, the buyer wanted product information and the seller-controlled access to it. The seller used that information as leverage to guide (or strong-arm) the buyer toward a purchase. Now, information asymmetry is flipped, giving buyers access to information leaving them in control of the sales process.
Enter inbound selling, which "Inbound Selling's" Brian Signorelli defines as "Any form of selling designed to earn the buyer's trust … it is a mindset and a philosophy rooted in empathy, well-executed through personalization and prioritizing a buyer's needs and goals over the seller's -- always, and without exception."
Inbound sellers seek outcome asymmetry in reaction to information asymmetry. Outcome asymmetry happens when inbound sellers know how to achieve the customer's goals and how to get customers to make changes required to achieve them (i.e., to buy their solution).
Inbound sellers are experts at understanding how to achieve the goals buyers value most, including required timing, major milestones, and roadmaps to success. Inbound selling creates content to help buyers make necessary changes to achieve these goals.
When inbound sellers achieve outcome asymmetry, they put themselves back in a position of value and become sought out by buyers earlier in the process.
A focus on culture
In my new book, "Inbound Organization," co-author Dan Tyre and I say, "Corporate culture refers to an evolving set of values, attitudes, ethics, and beliefs that characterize members of an organization and define its nature."
A product-centric culture puts technology and products at the core of what happens in the company. The product becomes the basis of most decisions, even if leaders pay lip service to putting customers first. A product-centric culture creates a solution companies think is helpful and tells salespeople to go sell it.
For a customer-centric culture, HubSpot co-founder and CTO Dharmesh Shah says, "The first and most important step is to shift the organization's mindset to focus on solving for the customer. Make decisions based on what's in their interest -- because what's in the customer's interest is in the organization's interest too."
Customer-centric organizations start at a high level and need to permeate every conversation and meeting the organization has. In other words, it's not just on salespeople -- it's on everyone.
In "Inbound Organization," Dan and I share a story about a company called customer-centric payment processing company Fattmerchant. The company insists at least one representative from the marketing team attend every company meeting. Their role is to make sure the needs of the customer are front and center, no matter the department or topic being covered.
Make culture and selling style choices
Product-centric cultures maintaining old school selling styles will continue to fall into irrelevance. Buyers have too many choices and no longer tolerate companies and salespeople that don't put them first.
Image source: "Inbound Organization"
I see this type of selling attitude in many traditional industries like finance, banking, and consulting, as well as many industrial and manufacturing companies. If you're selling in one of these industries, be especially aware of falling into product-focused sales.
Product-centric cultures that adopt inbound selling will ultimately disappoint customers. The promises made by the sales team will be betrayed by the devolution of the company into self-centered behavior. These companies will not stay with the customer and ensure their long-term success.
Customer-centric cultures maintaining old-school selling styles will also underperform. Look for this imbalance in startups that built a product or service on a solid customer foundation, but -- for some reason -- think disruption and spammy behavior still works. These salespeople are the ones sending LinkedIn messages asking for 15 minutes of my time with no personalization, context, or understanding of my business.
Customer-centric cultures that adopt inbound selling will achieve outcome asymmetry and become the companies you love to do business with. Buyers will not only have a qualitatively better relationship with these companies, but they'll tell others about their experience and build strong momentum for your company in the marketplace.
Companies creating customer-centric cultures with inbound selling methodologies will deliver better customer experience -- which is what modern buyers are looking for. These organizations will also build a sustainable competitive advantage, one that's on top of the benefits of the product or service itself.
Like what you read more? Check out my new book, co-authored with HubSpot Director of Sales Dan Tyre, "Inbound Organization: How to Build and Strengthen Your Company's Future Using Inbound Principles."