Before the advent of web conferencing tools, "sales" and "outside sales" were synonymous. These days, reps can easily talk to prospects on the other side of the state, country, and even world.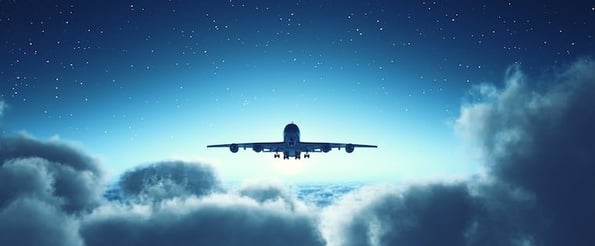 But does that mean field sales has lost all value?
While inside sales is growing at a far faster rate than outside sales, there is still a true need in some industries for good old-fashioned face-to-face selling.
To help you navigate the world of outside sales, we've compiled a comprehensive guide covering:
Outside sales definition
Outside sales (a.k.a. field sales) is a type of selling strategy where reps meet prospects face-to-face. Field salespeople typically spend a lot of time traveling within their given sales territory.
What is an outside sales rep?
A field salesperson manages new and existing customer relationships within her territory. Unlike an inside sales rep, she meets with her prospects and clients in person -- usually at their offices, but occasionally at trade shows, conferences, and other industry events.
Outside sales representative salary
According to PayScale, the median take-home salary for outside sales reps is approximately $53,000. Commissions make up 25% of those earnings.
Outside sales skills
PayScale surveyed outside salespeople and found the most common skills include customer relations, new business development, account management, and account sales.
Having technical sales knowledge can increase a field sales rep's salary by 24%, while new business development and strategic selling skills translate to a 10-24% earnings boost.
Outside sales vs. inside sales
Inside salespeople usually sell products with shorter sales cycles. Their deals are higher volume and more transactional. Outside reps tend to have longer and more complex sales processes.
Inside reps rely on phone, email, and virtual meetings to communicate with buyers and customers, whereas outside reps use phone and email to set up appointments and in-person meetings to qualify, identify needs, present value, and negotiate.
An inside salesperson has a fairly set, predictable schedule. Each day, they must drive a certain level of activity -- dials, meetings booked, proposals sent, and so on.
An outside salesperson, on the other hand, has a flexible, varied schedule. Because they travel often, their days are anything but regular. Outside reps typically have more autonomy (not to mention, their manager might see them as infrequently as once a quarter).
How to choose an inside or outside sales strategy
Making the call on inside sales versus outside depends on a few factors.
First, does your offering require a physical demo? Some products, like medical equipment or industrial machinery, can't be demoed remotely. But that doesn't mean outside sales is automatically the right fit -- it might be possible to use other resources, such as product specs, videos, and customer testimonials, to present your solution to the buyer without physically bringing it to them.
Outside sales is inherently more expensive. You must pay for your reps' travel, food, and lodging on the road. In addition, outside sales reps usually have higher base salaries. According to SalesLoft, they earn 12-18% more than inside reps. Keep in mind that outside salespeople also usually have more experience -- which unsurprisingly boosts their earnings.
Although video conferencing tools and sales and marketing automation platforms have made it far easier to sell to prospects from hundreds or thousands of miles away, outside sales is more effective on the whole. Some studies have found field reps have a 22% higher win rate than inside reps. Again, it's difficult to entirely separate this statistic from other variables. Taking a face-to-face meeting signals much higher buying intent than a virtual one, so it may be that field reps are working with more committed prospects and can therefore close deals at a greater rate.
One of the most important aspects of this decision is your buyer personas. Some prospects, like college professors and physicians, are accustomed to field salespeople. If you try to change their buying process, they might opt for your competitor. Use your influence on selling your product, not changing how they evaluate and make purchasing decisions.
Some prospects are extremely comfortable with buying products remotely -- in fact, using a field sales approach might make your company seem out-of-touch. Startups tend to be in this category.
And with an increasing number of people avoiding all direct contact with a rep (preferring to buy things by themselves or using chat to ask questions rather than a phone call), inside sales will probably become the optimal approach for more and more industries.
Inside and outside sales working together
Inside sales and outside sales aren't mutually exclusive. Many companies are taking a mixed approach: A team of inside reps will prospect and qualify, then hand off good-fit prospects to outside reps who will take the deal over the finish line.
Alternatively, some salespeople handle the first part of the sales process from their office and then travel for opportunities in the middle or end of the funnel. This allows them to focus their energy and attention on the deals likeliest to close.
Whatever you choose, keep an eye on the ROI of your sales team. Measure average revenue per salesperson and average cost per salesperson (including travel, other expenses, and total salary).
You should also compare your cost-of-sales to other companies in your space to get a sense of how productive your sales team is.
Finally, monitor your reps' conversion rates through every stage of the sales process. Identifying where prospects tend to fall out of the funnel helps you decide where to use an inside versus outside strategy. For instance, if 98% of initial meetings are generating follow-up appointments, your reps are probably over-qualifying -- and leaving money on the table.
To make sure you're not ignoring potentially valuable opportunities, you could hire inside reps to prospect. This hiring investment will drastically drive up the number of meetings your salespeople can book. Your conversion rate will go down, but your overall revenue should climb.
Hiring outside sales reps
Finding a skilled outside salesperson isn't always easy. Use these resources to build a top-performing field sales team.
Outside sales rep job description
[Company name] is looking for an outside salesperson [in X location, to serve Y territory]. The ideal candidate will have a combination of these skills:
Use X channels to connect with [prospect job title]
Qualify leads based on [company's] strategy and qualification framework
Book approximately X [meetings, demos, presentations] per month
Travel [X percentage of the time, Y days per week, around Z region on a daily basis]
Identify customer needs and tailor our product's value to those needs
Promote [company] brand by offering unexpected insights and thought leadership
Conduct in-depth research on prospects using [LinkedIn, Datanyze, Mattermark, etc.]
Forecast revenue and proactively course-correct what's not working or double down on what is
Maintain existing relationships and identify opportunities to grow named accounts
Qualifications
You don't need to fit every bullet on this list to apply. But succeeding in this role typically requires [X%, a majority of] these qualifications.
Bachelor's degree from accredited university
Familiarity with a CRM
[X years] of sales experience -- especially if you have previously worked [in X field, with Y market, in Z location]
Excellent communication skills
Ability to work autonomously, prioritize, and manage your time
Proven ability to meet quota
Negotiation skills
Outside sales interview questions
Use this checklist to identify the best candidates -- from their performance and hard skills to problem-solving approach and work style.
Sales performance interview questions
1) Which techniques or strategies did you use to show your product's value?
2) Describe a competitive situation you ultimately won. What accounted for your success?
3) Have you dealt with a territory shift in a former sales job? How did you handle it?
4) Tell me about a hard-to-convince prospect and how you managed to win them over.
5) How many times have you beat your quota? What did those months or quarters have in common?
6) What's the length of your current sales cycle?
7) What are the most common reasons you lose deals?
Sales skills interview questions
8) How do you typically build rapport with prospects?
9) What are your favorite prospecting channels?
10) Would you rather call or email prospects? Why?
11) What role does social media play in your sales process?
12) Which questions do you like to use to qualify prospects?
13) What's your negotiation style?
14) What's your average close rate?
15) How closely do you work with the other members of your sales team?
16) How do you deal with rejection?
17) How do you prioritize your time?
18) Do you follow any selling methodologies (the Challenger Sale, SPIN Selling, etc.)
19) How do you stay up-to-date on the industry? Which blogs, websites, publications, and/or newsletters do you read?
20) Which part of the sales process are you most comfortable with? Least comfortable with?
21) How do you prepare for meetings with new prospects?
22) When do you decide to walk away from a buyer?
23) Which technologies and tools are you familiar with? Which ones do you use on a daily basis?
24) How do you use them?
25) Have you experienced a sales slump? How were you able to overcome it?
Personality fit interview questions
26) What drives you to succeed?
27) In an ideal world, how frequently would you collaborate with your team members?
28) What would you like to achieve in the next three to five years?
29) How do you prefer to work with your sales manager?
30) How much feedback and direction do you currently receive from your sales manager? Would you prefer more or less autonomy? Why?
31) Describe your optimal sales environment.
32) What are you looking forward to in this role?
Outside sales interview questions
33) Are you comfortable traveling [X% of the time]?
34) Describe your ability to sell in a face-to-face setting.
35) What makes you nervous about a field sales job, if anything?
36) What do you anticipate will be the main challenges of a field sales role?
Outside sales tips
The fundamentals of selling don't change: Add value with every interaction; tailor your product's benefits to their situation, pain points, and opportunities; adapt your sales strategy to their buying process; qualify them properly; establish urgency; and so on.
However, there are a few unique aspects of outside sales that reps should be aware of.
First, be extremely diligent about logging your notes and activity in your CRM. This is tough when you're always on-the-go -- but if you try to keep everything in your head, rather than in the system, you'll forget crucial details and let tasks slip through the cracks.
Look for a CRM with an easy-to-use, full-feature mobile app. The easier it is to pull out your phone after a meeting with a prospect and update the opportunity, the likelier you are to do it.

Second, replace face-to-face meetings with virtual ones when you can. If you're taking a risk on a buyer, suggest speaking over Skype or Zoom before you invest precious time and resources into flying to meet them. You'll find many prospects would rather have an online meeting, anyway.
Once you've qualified a buyer and are ready to move the sales conversation forward, schedule an in-person appointment.
Third, proactively get help from your sales manager. Because you're rarely -- if ever -- in the same place, spontaneous coaching opportunities are a lot harder to come by. You'll need to take the initiative. Your manager can make a huge positive impact on your career: Not only can she give you tips and share best practices, she can also influence your results via territory and lead assignments.
Rather than waiting for her to set up a check-in or ask how you're doing, take control. Schedule call and pipeline reviews yourself, and go to her when you're facing a significant obstacle.
Fourth, pay attention to your in-person impression. In field sales, appearances matter. Are you consistently on-time, polite (to everyone in the office, not just the decision makers), and appropriately dressed? Different offices have different dress codes, so look at the company's website to figure out how formal your outfit should be. You can also ask the office manager for help -- call or email them and say, "I'm visiting [prospect] on [date] and was wondering what the general dress code is."
Fifth, use technology to optimize your route. If you're visiting more than one company in a trip, consider using a route planning app. This tool will let you minimize driving or flying distance, prioritize your prospects, and manage your appointments. Some even connect to your CRM for painless follow-up.