There are several facts I thought I knew about prospecting. Most buyers are resistant to reps' contact attempts, they don't want to hear about the product, and getting their ear requires extreme persistence.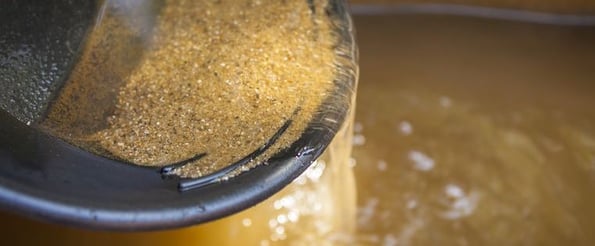 However, a new report debunked these beliefs. The RAIN Group Center for Sales Research surveyed 488 buyers and 489 sellers in 25+ industries to get their take on effective methods, timing, and more. The results are probably not what you'd expect -- but they do bode well for your prospecting strategy.
When do buyers want to hear from salespeople?
Because most prospects do their own research these days, salespeople often assume they're not interested in talking until midway through the buying process -- if not further.
But according to this report, that's not true. Buyers want to hear from reps in the first stage: when they're looking for opportunities to improve their business (71%) or trying to solve a problem (62%).
Just 2% of prospects don't want to engage with sellers at all during the buyer's journey.
How should you reach out to prospects?
Eight in 10 prospects prefer talking to reps over email, which matches up with the percentage of reps (78%) who use it.
Half of buyers like speaking over phone, compared to 70% of reps. And that percentage increases the higher up the ladder you go; if you're working with a VP or member of the C-suite, try giving them a call.
Prospects are also open to communicating with sellers at industry events (34%), via LinkedIn (21%), text (21%), voicemail (21%) and social media (18%).
What makes a prospect talk to you?
Eighty-two percent of buyers say they take meetings with reps who reach out to them. So what makes the difference between a "yes" and a "no"?
This data point is pretty surprising: While it's common wisdom to focus on the prospect, not your product, the biggest factor in whether prospects connect with you is a need for your product or service (75%).
Currently having budget is second-most important (64%), although it's worth keeping in mind higher-level buyers usually have more freedom and can find the money if they want your solution.
In your first interaction, focus on what you can bring to the table. Offering to provide something of value is the third most influential factor (63%).
How can you add value?
That begs the question: What does "something of value" entail? The surveyors asked prospects which types of content influence them to accept a meeting or otherwise connect.
Primary research data relevant to their business was the most popular answer (69%), followed closely by descriptions of the provider's capabilities (67%) and content 100% customized to our specific situation (67%).
Reaching out to a C-level prospect? Bring your business case. A whopping 75% of them will take a call because of an ROI case (vs. 64% of directors and 59% of managers).
What makes a meeting successful?
Once you've gotten a call on the books, you have to make it pay off (literally). Roughly 58% of buyers say their sales meetings aren't valuable. To make your conversation worth their time, focus on the value you can deliver them (which 96% say impacts their purchasing decision), collaborate (93%), provide industry/market insights and give them new perspective (92%), and help them better understand their needs (92%).
TL;DR:
Reach out early in the buying process so you can influence the decision criteria and develop trust with the prospect before your competitors
Emailing and calling are the best ways to get in touch with prospects
You're most likely to get a response if they have a current or future need for your product/service
Tease something of value before your first meeting