Over the past few years, many business organizations have invested in a new selling methodology that has evolved the sales approach from strategic selling to "challenging" customers. One of the difficulties these organizations have in implementing this new approach is that sales professionals lack the business acumen skills needed to ask challenging questions and more importantly to understand the answers that come back from customers.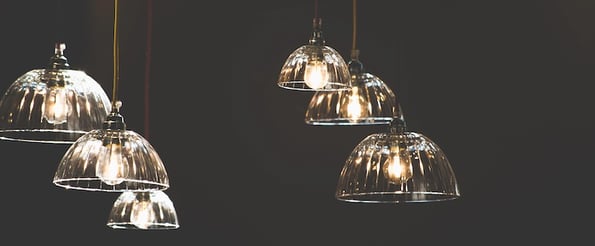 There is nothing worse in the world of selling than asking an executive a great question and then not knowing what to do with the answer. In many cases, the salesperson panics and starts spewing out product features that don't match the need and are inappropriate in that conversation.
Based on years of research and working directly with over 20,000 sales professionals around the world from companies in many industries, here are five business insights that can help your salespeople think differently about your customers and engage in more business-oriented dialogues.
5 Business Insights That Take Sales Conversations to the Next Level
1) Business strategy and value proposition
One of the most important parts of a salesperson's preparation is doing the research and asking the necessary questions to determine the business strategy of their customers. Bear in mind that not all customers have the same strategy and therefore not all customers need or want your products in the way the salesperson wants to sell them.
In general, there are three different types of business strategies:
Low cost product/service
Customer-focused product/service approach
Innovative, state-of-the-art product/service approach
The very first thing your sales team needs to do is determine the customer's strategy and then build out the questions and tactics that align with that strategy. Good questioning built around the customer's strategy will provide invaluable insights into needs, challenges, and opportunities.
2) The "value dashboard"
After understanding your customer's strategy, the next level is to get a handle on the "value dashboard" your customer offers to their customers.
A value dashboard represents the gauges by which a customer makes a decision, including price, level of service, quality, financial terms, supply security, and others.
Your sales team needs to determine the reasons your customer's customers buy, and then prioritize and quantify them. For example, knowing that your customer's customers' number one reason for buying is supply security -- and the financial implications of that driver -- provides your reps with a unique sales insight. All of a sudden, your sales team isn't selling a product; they are selling the capability of making sure the product is delivered on time so your customer can deliver on time.
3) Financial goals and objectives
Like any business organization, your customers have specific financial goals and objectives. Your sales team not only needs to know them, but more importantly, they need to know how to integrate those goals and objectives into their selling approach.
Is their goal to increase revenue? Increase profit? Reduce costs? Grow market share? Grow revenue from new products? There are dozens of different financial goals and objectives your customer might be trying to execute on and the job of your sales team is to sell the products/services that will help achieve these goals and objectives.
4) Drivers of the cost system
Like any business, customers are concerned about costs, expenses, and driving profitability.
Your sales team needs to determine the critical drivers of your customer's cost system. Is it cost of goods sold? Raw materials? Labor? Marketing? All of the above? By determining the critical drivers of your customer's cost drivers, your sales team can better plan their approach and questions and demonstrate how their product/service will help the customer improve their efficiency and management of those costs.
For example, if your product/service is a critical component in the production of an end product to consumers, what is the cost structure of that product? What do the end user consumers value and how can your products impact the efficiency of production and/or the perception of quality received by the those consumers?
Knowing these elements helps your sales team engage in a differentiated dialogue.
5) Drivers of shareholder value
Most importantly, your sales team should know the drivers of your customer's shareholder value.
Every customer organization is in business to provide value to their customers and to create value for their shareholders. It is critical for your sales team to know these drivers so they can position the value of their products/services in such a way that your customer understands how your organization helps them to create value.
Drivers of shareholder value vary by industry and company. Typical drivers of shareholder value include free cash flow, revenue growth, margin growth, expense reductions, new products launched, product pipeline, and future capacity. The best salespeople in the world conduct research and ask questions about shareholder value, and consequently are able to position their products/services to help their customers drive value.
Does Your Sales Team Have the Right Customer Insights?
In today's complex business environment, sales professionals need to leverage their strategic selling skills and tools by putting customer business challenges and opportunities at the center of the dialogue. Sales professionals need to understand their customers at a deeper level by building the skills and confidence to engage in executive business dialogues and more effectively position the value of their solution.