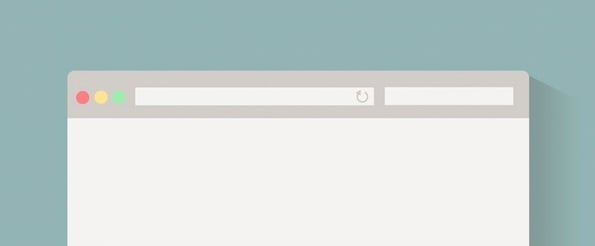 Endless studies, tests, and theories show which words we should and shouldn't be using in our email subject lines. But have you tried simply ... not using a subject line all together?
When we dug into our database to examine 6.4 million emails sent from Sidekick users, we uncovered that emails with no subject line were opened 8% more than those with a subject line.
Shocking, right? Let's look at this further.
An email without a subject line shows more email preview text.
This body copy should give your recipients some idea of what's in the email in order to open it. It may look something like this:
That said, my personal opinion is that it's highly unlikely that a first-time email will be opened with no subject line included. But once you've made a connection and are in a cadence of communication ... the email subject line may become unnecessary.
Try testing this for yourself in a few quick steps.
Gather a set of prospects you need to email and split them into two even buckets.
Download an email tracking software, such as

HubSpot Sales

, to track if they are opened or not.
Send one list emails with a subject line, and the other list emails without subject lines.
After 24 hours, check to see which emails were opened, and which weren't opened.
Of course, our overall email open rates analysis looked at more than just whether or not the emails had a subject line. To check out the full report, simply click here.
And if you test out ditching the subject line in your emails, we'd love to hear the results.