Most salespeople face the same persistent challenge: Their prospects lack urgency.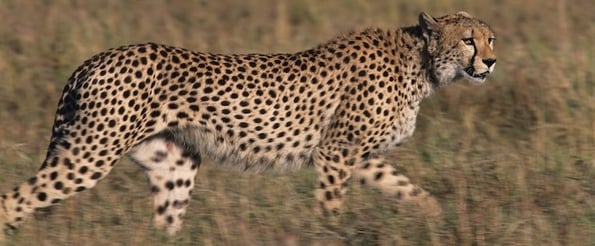 There are a number of strategies -- both successful and unsuccessful -- reps use to overcome this inertia. Often, they end up offering huge discounts with expiration dates. While this technique might result in a sale, the company's margins and the rep's commission bonus both take a hit.
Plus, once other potential customers learn the business's salespeople are willing to discount heavily, it's difficult to sell at full price.
The solution? Create authentic urgency. These nine sales email templates will encourage your prospects to buy sooner rather than later without resorting to discounting or manipulative tactics.
Urgent Email Subject Lines & Templates
Urgent Prospecting Emails
Hi [prospect name],
I recently got off the phone with someone in [relevant department] at [company in prospect's space]. [Company] is doing some really interesting things around [business area prospect is interested in].
Would you like to hear how I think [prospect's company] could apply some of those takeaways?
Best,
[Your name]
Mentioning the buyer's competitor will immediately spark their fear of falling behind. They'll be eager to learn how they can update their strategy -- meaning you'll get a response asking when you're available. (Better yet, include a link to your calendar so they can schedule a meeting right then and there.)
This message is also compelling because it establishes your knowledge of the space. You show you're not only familiar with the competition, but have valuable information about their game plan as well.
Of course, never invent a conversation that didn't happen. It's not worth the risk of being caught.
Hey [prospect name],
I'm impressed by your [campaign for X, recent company announcement about Y, work in Z area]. I'd expect your results to be above the [industry, vertical, market] average.
Would you be interested in discovering exactly where you stand compared to your peers?
Best,
[Your name]
With your inside view into companies with similar products, missions, locations, audiences, and so on, you're ideally positioned to extend this offer -- and few are more enticing.
If your prospect is hitting it out of the park, she'll want to see just how hardily she's beating the other companies in her space. If she's doing good but not great, the buyer will want to learn her current margin so she can increase it. And if she's failing, she'll be curious to know if everyone else is struggling even more than she is.
Hi [prospect name],
Lately, I've spent some time thinking about [challenge prospect is likely facing]. It's a big issue for companies like yours -- after all, [reason why this pain point is significant].
I don't have a full-fledged solution yet. However, I do have a couple ideas that could make a difference. Do you want to hear them?
Best,
[Your name]
Leading with a relevant pain point tells your prospect that you're knowledgeable -- and just as importantly, empathetic and helpful.
By admitting you don't have the perfect answer, you'll seem genuine rather than salesy. The buyer will feel compelled to reply and learn what you've come up with.
Hey [prospect name],
I saw you haven't [updated X strategy, changed over to Y system, added Z policy]. While I don't want to ring any unnecessary alarm bells, I think you're risking your company's [long-term growth in A, health in specific area B, plans for C].
Here's the first thing I'd do: [Actionable suggestion or high-level tip]. If you'd like to hear the next steps, let me know.
Best,
[Your name]
Bring your prospect's inaction front and center. Once you've reminded them they still haven't made any progress, they typically want to correct that as soon as possible.
To make sure the buyer follows up with you -- rather than coming up with their own plan -- give them a solid tip. They'll quickly see you as a source of guidance.
Urgent Reminder Emails
Hi [prospect name],

I've included a recap of what we discussed today. One of the most significant insights from our conversation: You're currently [losing X per month, missing out on Y per week, at a huge risk for X]. The sooner [prospect's company] [solves this challenge, takes this opportunity], the better.
Main items covered:
[Item #1]
[Item #2]
[Item #3]
I'm looking forward to speaking again on [date and time]. Let me know if you have any questions in the meantime.
Best,
[Your name]
This email reinforces the urgency you (hopefully) instilled during the call. Its straightforward, neutral tone conveys confidence and tells your prospect you're not wasting any time or words.
They'll start taking the matter seriously, if they haven't already.
Hi [prospect name],
Glad we got the chance to discuss [topic] today. [Important event] you mentioned is just X [days, weeks, months] away -- if you want to have a strategy for [achieving Y] by then, you'll need to follow this timeline:
[Action step #1] by [date]
[Action step #2] by [date]
[Action step #3] by [date]
Are you available on [date and time] to talk about [action step #1]?
Thanks,
[Your name]
Remind your prospect time is of the essence. To hit their goals, they can't let this deal slip to the bottom of their to-do list.
Providing a sample timeline is effective for two reasons. First, it's a major value-add: Rather than figuring out what they need to do and when, the buyer can follow your plan. Second, it structures the sales conversation. Your prospect will know what to expect from each stage, which makes them feel more secure.
Urgent Follow-Up Emails
Hey [prospect name],
Now that I've had some time to think about our last conversation on [date], I've come up with a few more suggestions for [solving X pain point, meeting Y objective, exploring Z opportunity]. You'll be excited to hear these.
Here's a link to my calendar so you can book a time that works: [Link].
Cheers,
[Your name]
This template -- which isn't for the faint of heart -- lets you take back control of the sales conversation.
First, the offer gives your prospect a great reason to reply. Who doesn't want free, no-strings-attached ideas for hitting their goals or improving their business?
Telling the buyer they'll be "excited to hear" these ideas also shows a lot of confidence -- as does linking to your calendar rather than asking if they're available on a certain date and time. Typically, this self-assurance makes you seem more credible.
Hi [prospect name],
[Prospect's job title] at [rep's company] is always busy doing [X, Y, and Z] -- so I assume you've got a full plate as well.
But spending some time upfront to put in place a solution for [pain point] will pay off exponentially. [Customer], for example, [saved X hours per week, trimmed Y from their budget, made Z more per month] after using [product].
Are you free on [date and time] to pick up where we left off?
Thanks,
[Your name]
Guilt-tripping the buyer for their unresponsiveness doesn't work -- they'll either feel annoyed or ashamed, neither of which prompt them to reply.
So, use a different approach. Show that you're not taking it personally they haven't gotten back to you: Based on your relationship with their counterpart at your company, you know they're slammed.
Then, remind your prospect they really can't afford to wait. This one-two punch of empathy and urgency convinces buyers to answer every time.
Hi [prospect name],
Normally, I stop following up with people if they haven't gotten back to me after [X weeks]. I figure they're not interested, and I don't want to waste anyone's time.
However, my conscience won't let me give up so easily with you. Based on our conversations on [date and time] and [date and time], I'm confident you could [solve X pain point, capitalize on Y opportunity] -- which will allow you to [get that promotion to X role, increase your team's output by Y amount, outperform your competitors in Z area].
So before I walk away: Are you sure you're not interested in [solving X, capitalizing on Y]?
Best,
[Your name]
This straightforward, honest email will help you re-engage prospects who have gone dark. It suggests the buyer would be foolhardy to let this opportunity slip through their fingers.
In addition, your prospect doesn't have to ponder their response. You're not asking a tricky question or demanding a meeting -- you're simply asking if they'll reconsider their lack of interest. The buyer can type "yes" or "no" without pausing.
If it's the latter, schedule another conversation. If it's the former, remove the opportunity from your pipeline and focus your energy on better fit prospects.
With this email templates up your sleeve, kindling urgency becomes as simple as pressing "Send."