A salesperson without the right tools is like a knight without a sword and shield.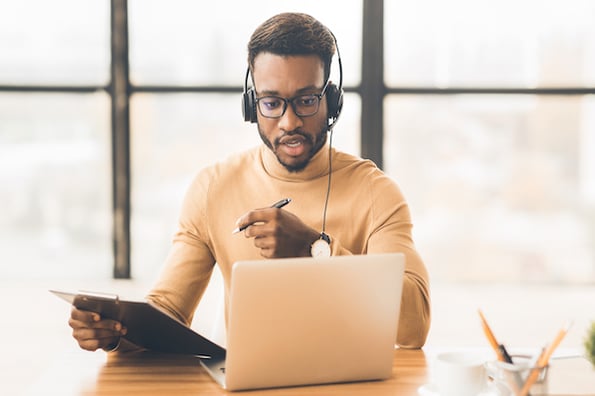 And, according to HubSpot research, 47% of sales leaders say one of the key signs of productivity is the frequency of sales tool use.
One of the most important tools in your arsenal will likely be a sales engagement platform, which can help you plan, execute, track, and optimize engagements with customers.
How so? They automate communication sequences, manage sales content, and provide performance insights .
Below, we'll explore:
What is a sales engagement platform?
What to Look for in a Sales Engagement Platform
The 10 Best Sales Engagement Platforms
The Benefits of Sales Engagement Platforms

What is a sales engagement platform?
Sales engagement platforms are used to track and manage all interactions between a salesperson and a buyer, which happen in every stage of the buyer's journey. Once collected, sales engagement data can help build and maintain strong relationships between reps and buyers.
Since the sales engagement process can happen via many channels —including email, phone calls, video conferencing software, and social media —engagement tools also have the power to help your sales team ensure effective communication with prospects.
What to Look for in a Sales Engagement Platform
The best sales engagement platforms offer comprehensive features that go hand-in-hand with the sales process — from personalized campaign options to multiple outreach channels.
However, if you're only seeking the essentials, here are the key features to look for in a sales engagement platform.
Multichannel Communication Options
Start by considering how your sales team will work within the platform and how customers will interact with the system.
For example, if digital communication is a key component of your sales strategy, look for a sales engagement platform that uses email as a core channel.
Because you don't want to limit your sales tactics, you'll still want to have multiple communication options on your sales engagement platform and should look for additional channels such as integrated voice and phone capabilities.
Personalized Campaign Capabilities
HubSpot Sales Hub features email templates that you can personalize.
92% of customers expect a personalized experience, meaning sales campaigns must be customized foroutreach. To optimize this strategy, look for a sales engagement platform with personalization capabilities.
From personalized email outreach to multitouch campaign capabilities that help you meet customers where they are, the best sales tools optimize the personalization process so you can reach hundreds of prospects while still infusing a human touch.
Sales Intelligence and Conversational Insights
With the right insights, both the sales process and customer experience can reach their highest potential.
Look for a sales engagement platform that provides visibility into your sales performance by tracking analytics — everything from open rates to page clicks to emails sent.
Some tools might even offer call-based conversational intelligence that tracks transcripts, language, and other elements that can help reps learn from past conversations or managers in training teammates.
By leveraging sales intelligence, your team can better predict outcomes and reach sales goals.
The 10 Best Sales Engagement Platforms
HubSpot's Sales Hub is a powerful sales CRM — it includes best-in-class sales analytics, sales engagement, and configure-price-quote (CPQ) tools.
The tool is built for any sales team — whether you have two or 500 reps. With four tiers, Sales Hub and its sales engagement features can grow with you. .
Sales Hub combats friction and enable deal closing, with features that can help with:
Automating the sales process so reps are able to spend time elsewhere.
Giving you complete visibility into your sales team's success with analytics (which also helps you offer a consistent customer experience).
Streamlining and personalizing outreach by keeping your customers at the center of everything you do.
Closing more deals faster with CPQ support.
Sales Hub is also part of HubSpot's larger CRM platform, so you can easily integrate data with other teams for a complete glimpse into each customer's journey.
Best for: Sales teams of all sizes and stages.
Pricing: Sales Hub Free ($0 per month), Starter ($45 per month), Professional ($450 per month), and Enterprise ($1,200 per month).
Mailshake is a sales engagement and automation software that's meant specifically for sales and marketing cold email outreach.
With Mailshake, you can send personalized emails at scale, engage prospects over the phone, or reach customers on social media. Plus, this platform gathers all information into a single sales cadence and dashboard.
The tool also integrates with tools like HubSpot, enabling you to connect to your CRM, contact database, and other email marketing tools.
What we like: With the platform's automated email campaigns, sales teams can personalize the content and cadence of each message. Personalization makes for a more meaningful conversation with customers.
Pricing: Email Outreach ($58 per user a month) and Sales Engagement ($83 per user a month)
If your team wants to take your personalization up a notch, consider using Hippo Video. The platform's designed for video personalization, production, distribution, and workflow creation..
Videos are also a great way to offer support and product education for customers after your sales team finalizes the deal. You can also integrate Hippo Video with HubSpot to send video emails to your prospects seamlessly when sales events — like deal closings happen.
What we like: Users can record and edit a video with little training. Hippo also uses AI technology to generate videos from text with just one click, making sending a personal, interactive video to hundreds of prospects easier than ever.
Pricing: Hippo Video prices vary based on needs. However, each tier includes: :
Seven-day free trial.
No setup fee.
24-hour live customer support, five days a week.
Clearbit focuses on B2B lead enrichment, qualification, and scoring.
The tool uses data to help reps identify qualified prospects and discover where they can find more prospects like them. then lets reps know when they should reach out to those prospects based on real-time triggers, like when a prospect visits your website and searches for products.
Additionally, you can use Clearbit Enrichment to add contact information to your HubSpot CRM with the platform's integration.
What we like: Clearbit provides sales teams access to more than 200 million contacts, allowing them to identify prospects quickly. Clearbit also updates and enriches contact information automatically, minimizing inaccurate or incomplete entries.
Pricing: Clearbit offers pricing solutions for the following: marketing, sales, and operations.
Source
Klenty is a sales engagement platform that helps teams with outreach, email personalization, and follow-up automation.
The tool makes the process of tailoring emails for individual prospects simple. It also uses factors like the last time you sent an email to a prospect or the prospect's office hours to determine the right time to send a message.
With Klenty, emails will be sure to land in prospects' inboxes rather than spam.
Lastly, the platform generates data, reports, and performance metrics. You can also sync all of your emails and related actions taken by prospects and customers via Klenty's HubSpot CRM integration.
Best for: Sales teams of all sizes looking for bundled solutions. .
Pricing: Startup (starts at $50 per user a month), Growth (starts at $70 per user a month), Enterprise (customizable pricing plan) Each plan comes with a 14-day free trial and no setup fee.
Salesloft is a B2B sales engagement platform for businesses focused on sales acceleration and sales forecasting.
The tool has a wide range of capabilities for your entire team — sales leaders, managers, ops, SDRs, BDRs, marketers, and customer success reps included.
Each plan comes with several key features, including:
Email cadence and automation.
Analytics and reporting.
160+ integrations.
A feature that differentiates Salesloft is forecasting, which uses both AI and real-time human insight to determine an accurate forecast of a sales team's revenue.
By pairing Salesloft with a CRM like HubSpot (which integrates with the platform), you can also automate, personalize, and sync rep-to-prospect communication. Salesloft collects engagement wherever they take place — over email, phone calls, social media, video, or other channels.
Best for: A variety of sales teams focused on future growth.
Pricing: Salesloft plans vary by team size, features, and stage.
Pipeline is a CRM that manages sales productivity and engagement. The tool organizes all parts of your sales pipelines in a central, customizable list for easy access.
Each day, Pipeline builds a daily agenda for reps to save them time and suggest which prospects they should engage with. This tool also offers features to help with email writing and contact segmentation. Pipeline is also mobile-friendly, so your remote team can easily access the information they need from anywhere.
What we like: Along with an interactive system for sales reps and customers, Pipeline's email marketing tools enable reps to create email campaigns and track data, such as open rates and company content downloads.
Pricing: Start Plan ($25 per user a month), Develop ($33 per user a month), and Grow ($49 per user a month).
Zendesk Sell combines a cloud-based CRM system with a sales engagement platform. The tool offers mobile capability, lead generation tools, and artificial intelligence.
The Zendesk Sell platform gathers insights to help foster a comprehensive relationship between the sales team and customers. It also allows team members to see the communication channels each prospect prefers.
What we like: During the communication process, the system will analyze and collect essential data on each prospect, providing a comprehensive data profile of each customer.
Pricing: Team ($19 per user a month), Growth ($49 per user a month), and Professional ($99 per user a month).
Zoho SalesIQ is part of an overarching Zoho CRM database. Unsurprisingly, the tool is designed to be used with a CRM and integrates common company communication channels. The system also identifies the best time to reach out to prospects.
Pro tip: Zoho SalesIQ offers a live chat function that allows sales reps to speak with prospects in real time. If the sales team is busy or unavailable, you can create a chatbot to interact with customers and provide basic information.
Pricing: Free ($0 per user a month), Basic ($7 per user a month), Professional ($12.75 per user a month), and Enterprise ($20 per user a month).
Freshsales, formerly Freshworks CRM, provides support throughout the sales process. The highly flexible system lets companies modify the prospect's journey with customizable web forms and email.
In addition to these customizations, Freshsales offers AI tools, like its chatbot, Freddy, who can communicate with customers in real time, even when a sales rep isn't available.
What we like: Freshsales lets teams view how prospects interact with the company, site, and landing pages.
Pricing: Free ($0 per user a month), Growth ($15 per user a month, Pro ($39 per user a month), and Enterprise ($69 per user a month).
The Benefits of Sales Engagement Platforms
Modern sales engagement platforms are a game-changer for sales teams. Not only do these tools provide a central way to track and manage prospect information and interactions across teams, but they can also help streamline communication and lead generation.
Let's dive into each of these benefits.
Automation
Through automation, sales engagement platforms have allowed teams to maximize efficiency and improve productivity.
How? Instead of spending time manually moving prospects through the pipeline, the system will automatically do it for you.
Say goodbye to painstakingly combing through each interaction and figuring out how to categorize each prospect or when to follow up. Sales engagement platforms will automatically do the work so you can focus on doing what you do best.
Lead Generation
Most sales engagement platforms also make customizing client outreach at every touchpoint easy. And sales leaders know that personal client engagement goes a long way in your sales efforts.
The customization capabilities and built-in automation make sales engagement platforms a powerful way to boost lead generation.
Improved Communication
Having a sales engagement platform helps streamline your sales organization's overall communication.
Not only do these tools make it easy to engage prospects, but they're a seamless way to collaborate and coordinate between different sales team members.
Plus, depending on your sales engagement platform, it may also connect with your CRM. This allows you to establish an integrated platform between sales and other departments, such as marketing or customer service, improving team communication and collaboration.
Personalized Engagement
A sales engagement platform can help you have personalized communication with prospects by allowing you to automate relevant and engaging outreach at scale.
You can create and manage email templates, phone scripts, and social media messages that are personalized for individual prospects or targeted groups.
Furthermore, you'll be able to track prospect behavior, such as email opens and clicks, and automatically trigger follow-up actions based on their engagement.
These automated workflows can help you have more timely and relevant conversations with your prospects, delivering the right message at the right time to move them through the sales funnel. This approach helps you build stronger relationships with your prospects, ultimately leading to more qualified leads and closed deals.
Get Started With a Sales Engagement Platform
Sales engagement platforms have become necessities for businesses.
A great sales engagement platform can help you streamline your sales outreach, enabling your sales rep to focus on the most important prospects. It can also bolster your communication efforts with features like chatbots, conversational analytics, and email templates.
Reap the benefits of a sales engagement platform and get started with HubSpot Sales Hub.