Relationship-building is one of the most important competencies a successful sales professional can have. Whether you are striving to win over a potential customer, are establishing trust with your company's leadership team, or are collaborating with your marketing organization, knowing how to connect with others is critical to success in your role.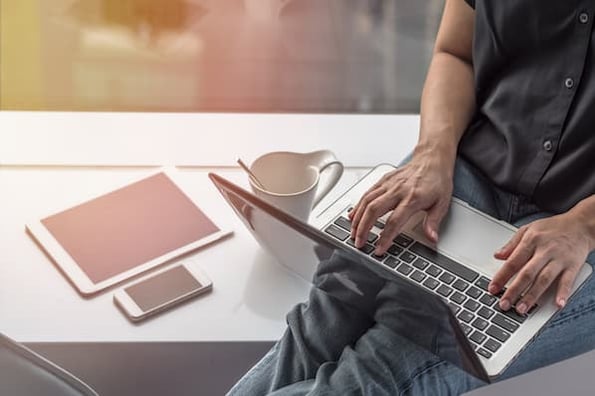 While establishing new contacts at trade shows and conferences is a great way to hone in your networking skills, don't forget there are accessible tools that allow you to connect with other professionals from where you are.
The most powerful tool to foster connection for reps? Sales groups on social media.
Virtual sales groups give reps the opportunity to connect with other career-driven sales professionals from around the globe, empowering you to learn new skills from other salespeople who may not be in your immediate area.
Check out these social media sales groups and start building your network anytime, anywhere.
Sales Groups on LinkedIn
In 2018, LinkedIn revamped the Groups feature to make connecting easier than ever. Notable updates include the ability to post videos and embedded media, notifications on group conversations, and the ability to manage LinkedIn groups on mobile. Here are some thriving sales groups on LinkedIn.
Best for facilitating a wide variety of sales-relevant conversations.
Image Source: LinkedIn
The Sales Best Practices Group is intended to be a discussion space for sales professionals. Common discussion topics include sales development, prospecting, cold calling, productivity, CRM information sharing, business development, and closing strategies. This group is a great place to go if you have an industry-related question and want to gain insights from your peers.
Best for finding advice on strengthening your relationship with your marketing organization.
Image Source: LinkedIn
The Sales and Marketing Alignment Group on LinkedIn is a dedicated space for networking with professionals who specialize in sales and marketing alignment. Professionals from both fields can join the group to participate in discussion topics centered on providing tips, tools, and tactics that help sales and marketing organizations work better together.
Best for learning from top sales leaders.
Image Source: LinkedIn
This group was designed to provide an open space to learn about the experiences of top sales leaders. With membership ranging from new sales managers to seasoned Chief Sales Officers, this group spans a wide variety of industry knowledge. Discussion topics include common challenges faced by sales leaders, developing your team members, hiring and onboarding, effective leadership, and more. If you're ready to hone in on your sales leadership skills, this is the group for you.
Best for connecting with inside sales experts.
Image Source: LinkedIn
Are you looking for a place to connect with fellow inside sales leaders? If so, this is the group for you. This group is a discussion forum dedicated to knowledge sharing among the best and brightest in the world of inside sales.
Best for women-identifying sales reps looking to connect with one another.
Image Source: LinkedIn
The Women in Tech Sales group on LinkedIn was designed to facilitate connections among women in the sales field. Use this space to ask questions, share advice, and discuss emerging sales topics with sales pros who happen to be women.
Best for learning social selling best practices.
Image Source: LinkedIn
Sales leaders who implement social selling techniques are 51% more likely to reach quota. If social selling isn't a part of your sales strategy yet, now is the time to start building those skills. In this LinkedIn group, salespeople can share valuable insights, strategies, and tactics for building a social selling strategy.
Best for sales best-practice information sharing.
Image Source: LinkedIn
Join this global community of sales professionals to learn the ins and outs of sales development. If you're looking to optimize your sales organization or have valuable best practices you would like to share, this group is for you.
Best for sales managers focused on sales force effectiveness.
Image Source: LinkedIn
If you're a sales manager who wants to join an engaged community focused on making the world of sales a better place, consider joining this LinkedIn group. The Sales Management Association provides virtual events and workshops designed to help you sharpen your skills and network with other sales managers.
Best for finding sales jobs and candidates.
Image Source: LinkedIn
Whether you're a talented sales rep looking for your next gig, or you're a sales recruiter looking to find a great candidate for an open position, the Sales Gravy Job Search group is here to speed up the process.
Best for sales enablement tips.
Image Source: LinkedIn
This group is a valuable resource for all things sales enablement. Whether you're in the process of building your company's sales enablement strategy, are looking to share experiences with peers, or are simply looking for sales enablement tool recommendations, this group is worth looking into.
Sales Groups on Facebook
LinkedIn isn't the only place you can build community online with other salespeople. Over 1.4 billion Facebook users are a part of one or more Facebook groups, and Facebook users are more likely to engage with content in groups than they are elsewhere on the platform.
If you're looking to network with other sales pros using Facebook, here are some groups worth checking out.
Best for connecting with a wide range of salespeople.
Image Source: Facebook
The Sales Professionals Group is one of the largest and most engaged sales communities on Facebook, and for good reason. The members and group admins facilitate meaningful, informative conversations about pertinent sales topics and closely monitor what is shared within the group to ensure discussions are helpful and educational for sales reps.
Best for bouncing ideas off of seasoned sales pros.
Image Source: Facebook
This group is for experienced sales professionals who want straightforward sales talk without the fluff. It is the perfect place to share new methods and techniques, ask for feedback, and share valuable advice.
Best for improving your sales messaging.
Image Source: Facebook
Looking to create better sales messages? This group has you covered. Connect with sales and content marketing gurus who share invaluable information to help you create winning sales content.
Best for connecting with online sales pros.
Image Source: Facebook
Want to learn more about what it takes to create a successful online sales strategy? Looking to connect with an engaged community of entrepreneurs, sales leaders, marketers, and online business experts? If so, consider checking out the ClickFunnels group on Facebook. You don't have to be a ClickFunnels customer to join and get value from the group, but if you are interested in learning more about their software, this is a great place to do it.
Best for entrepreneurs and sales reps who want to discuss scaling their businesses.
Image Source: Facebook
Are you a business owner or salesperson who is looking to get feedback on your amazing ideas? Are you looking to grow and scale a business and want to connect with others who have done the same? If so, consider joining this group.
In addition to collaborating with your peers in the sales field, social media can be a powerful tool for connecting with customers, and actually selling. Check out this post for social selling tips you can implement today.