Smarketing — the practice of integrating your sales and marketing efforts to foster closer collaboration between the departments that carry them out.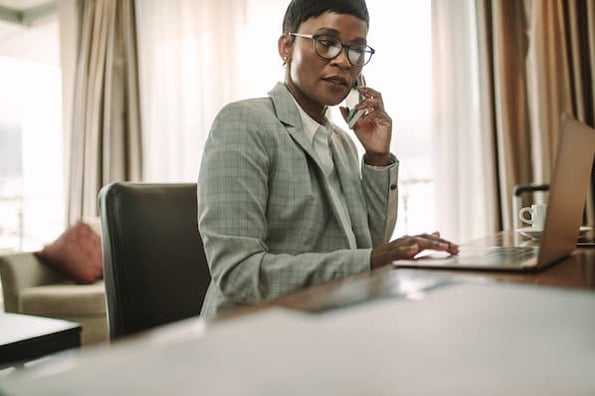 It's a cool buzzword that encompasses processes with some very practical and effective applications. It's a way to ensure that your messaging, promotion, and outreach are in sync across the different facets of your organization — a means of keeping everyone on the same page to leverage a common, integrated approach internally and project cohesion to prospects.
A tight, well-constructed smarketing effort can have tremendous payoffs, but that kind of process requires careful attention and tracking. There are certain KPIs that are particularly applicable for understanding whether your smarketing efforts are effective and worthwhile.
Here are some key marketing metrics to know for smarketing efforts.
Marketing Metrics to Know for Smarketing Efforts
Number of SQLs
Quality of SQLs
MQL to SQL Rates for Different Lead Sources
Lead-to-Customer Percentage
Average Deal Size
Customer Lifetime Value
Marketing Contribution to Closed Revenue
1. Number of SQLs
A sales qualified lead (SQL) is a potential customer who's been vetted by your marketing team and identified as being worthy of follow-up from sales. That typically means they're past the engagement stage of your sales process and might have interacted with your sales efforts in a meaningful capacity — like requesting a demo.
SQL quantity is a KPI that covers shared responsibility between marketing and sales. A prospect's progression to becoming a SQL is, in large part, a byproduct of the efficacy of both your marketing team's efforts and ability to consistently discern more legitimate business opportunities from ones less likely to pan out or have meaningful impacts.
2. Quality of SQLs
The quality of your SQLs is an extension of the previous KPI. It's the percentage of SQLs your sales team accepts. Not every lead a marketing team passes off to sales is going to be worth pursuing. Your sales department is bound to reject a portion of the SQLs they receive.
SQLs don't always fit your qualification criteria. Even though a lead might be interested, there's a chance that their budget, company size, degree of interest, or any other business quality won't be in keeping with your needs or expectations. The quality of your SQLs is a measure of efficiency and understanding between your sales and marketing departments — a crucial metric for tracking your smarketing efforts.
3. MQL to SQL Rates for Different Lead Sources
This metric covers the overall rate at which you're able to turn MQLs into SQLs. Your MQLs are leads that have indicated an interest in your product or service based on how receptive they are of your marketing efforts — ones that have demonstrated enough interest in your marketing materials to seem open to more personal, engaging contact.
MQLs can come from sources like events, webinars, requests for marketing collateral like whitepapers, or engagement with email campaigns. After marketing has identified an MQL, it undergoes a thorough vetting process to determine how legitimate and viable the lead is. If sales deems the lead "qualified" for more contact, it becomes an SQL.
Tracking the rate at which MQLs convert to SQLs by lead source allows you to identify the most effective channels you have for converting leads — an excellent way to determine the aspects of your smarketing strategy worth more investment and attention.
4. Lead-to-Customer Percentage
Your lead-to-customer percentage might provide the most comprehensive, high-level overview of the value of your smarketing efforts. It's the most fundamental metric to demonstrate how effectively your sales and marketing teams are working in tandem to move prospects through each stage of their buyer's journey.
This metric is essentially the sum of several others, including lead-to-MQL percentage, MQL-to-opportunity percentage, and opportunity-to-customer percentage.
Those more specific metrics and give you a picture of where you can stand to improve your smarketing efforts. Lead-to-customer percentage lets you gauge the health of your smarketing efforts as a whole.
5. Average Deal Size
This one is pretty straightforward — "average deal size" means the average size of the deals you make. It's the mean dollar amount your company earns with every closed deal or contract.
This KPI is important in the context of understanding how many deals your marketing and sales departments need to work together to generate to meet your revenue goals.
It can help you set expectations for what you need out of your sales and marketing efforts and informs the projections and goals for most other metrics on this list. If you want to have a benchmark for the work your sales and marketing teams need to put in, average deal size is a solid starting point.
6. Customer Lifetime Value
Customer lifetime value (CLV) is another key metric to keep in mind. It demonstrates the ultimate return on the investments you make in customer acquisition and, in turn, shows whether your smarketing efforts are panning out as well as you hope they are.
7. Marketing Contribution to Closed Revenue
Revenue is one of the most fundamental metrics for giving you a baseline understanding of how your sales and marketing efforts are performing as a whole. It also provides the basis for another important KPI — marketing contribution to closed revenue. That's the percentage of revenue from closed-won deals that started with marketing efforts.
This metric might be the most straightforward indicator of your marketing team's value — the degree to which its efforts are actually impacting your company's bottom line. It's one of the most crucial KPIs marketing teams can use to justify their budgets or understand when they might need to change their approaches.
Smarketing can be a sensible, effective means of creating and demonstrating cohesion across your company. It's a practice with the potential to offer tremendous returns. But ensuring that those efforts are functional and worth your time is often a matter of knowing and tracking the most relevant metrics that provide the clearest insight into what you're doing wrong and right.