Sales always has been, and always will be, about closing the deal.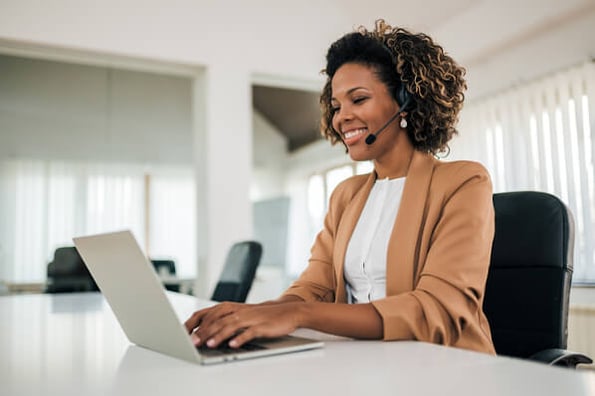 But, sales professionals cannot rely on cold calls and haphazard prospect visits if they want to meet their sales goals and make it into the top 10%.
In reality, sales professionals and managers need to have access to the best available sales planning tools to help them boost sales productivity and close more and bigger deals.
Sales Productivity Tools
I've compiled a list of 18 sales planning tools, listed here in no particular order, which can help you organize your sales process and plan calls and more with greater efficiency.
Pricing: Free
The HubSpot Sales Platform gives sales professionals the tools they need to sell more deals faster in one integrated suite. With the CRM and Sales combo, you can track contacts, deals, companies, and tasks; schedule meetings easily; learn more about your prospects; and monitor your team's progress with intuitive reporting. HubSpot Sales gets rid of manual data entry — a huge time suck— so professionals can spend time selling.
Pricing: Free
When your email arrives at the top of your prospect's inbox at a time that aligns with their schedule, you increase your email success rate. With this tool, you can schedule emails directly from your Gmail. You'll be more productive when doing all of your emails in one go, and it doesn't matter what time of day you're working.
Pricing: Free
Gamifier makes sales performance fun. With gamification and achievements to recognize good practices, sales teams are motivated to increase productivity and incentivized to create good habits. It also integrates with the HubSpot CRM.
Pricing: Free
Ciara streamlines your sales conversation workflow by transcribing calls and summarizing the conversation. This automated note-taking process also guides the conversation by providing the playbook on the screen while the call is happening, aligning reps with brand messaging and providing structure to their qualification strategies the entire time. You can also monitor call performance and integrate with your CRM.
Pricing: $150/month
This sales platform helps automate the most repetitive sales tasks while helping you communicate with prospects. The AI assistant will manage tasks such as scheduling follow-ups, booking meetings, adding information to the CRM, and performs other admin tasks so you can focus on what matters.
Pricing: Contact for quote
Another gamified sales performance tool, Spinify automatically awards reps with points, levels, and badges based on CRM and email activity, creating healthy competition and accountability. It tracks multiple metrics, creates leaderboards, and helps individual reps with custom targets so they are motivated to hit their own goals.
Pricing: Starts at $5/user/month
This tool allows sales managers to analyze the email productivity of their reps. Real-time analytics are provided for a variety of metrics, including volume, response time, and even average word counts. It also allows you to segment and aggregate the data so you can uncover valuable insights.
Pricing: Contact for demo and quote
Anaplan provides several cloud-based planning tools for sales: territory and quota planning, incentive compensation planning, sales forecasting, configure price quote optimization, and trade promotion planning.
Pricing: $15/year
LivePlan, a leading business planning and tracking software, makes business planning, budgeting, forecasting, and performance tracking for small businesses simple. Features include setting business goals, comparing performance to benchmarks, and viewing all key numbers in a user-friendly dashboard.
Pricing: $1/person/day
Pipeline Manager is one app that does the work of many, to make sales planning simple. From forecasting, instant insight, collaboration features, CRM-native spreadsheets, and the ability to organize, plan, learn, and coach, Pipeline Manager works with Salesforce to give sales professionals everything they need to plan the most effective sales calls to close the most deals.
Pricing: Starts free, $170/user/year for more advanced features
Plan 2 Win provides "the right strategic account, sales territory and pre-call planning tools for B2B sales teams." Plan 2 Win's Account Plan Pro, Pre Call Plan, and Territory Plan Pro make it possible to plan strategic account sales and sales territories that result in closing deals with high-value customers.
Pricing: Starts at $6.50/user/month
TimeTrade's Sales Scheduling Software is a practical web-based tool for sales professionals to plan and schedule sales calls ahead of time. Sales professionals work more efficiently and close more deals when they don't have to spend time calling, scheduling, and waiting for prospects.
Pricing: $22-97/mo
This app allows sales reps to schedule sales calls and meetings right from their Gmail. With the ability to plan meetings from within familiar email providers, sales reps eliminate double bookings and have more time to close deals.
Pricing: $97/mo
Sales professionals looking for a solution that results in more closed deals from top accounts rely on Demand Metric's Key Account Planning Tool. This Microsoft Word document makes it possible for salespeople to clearly depict key account information, analyze potential growth opportunities, and establish a plan for account development that they then can share with the rest of the sales team.
Pricing: Contact for quote
The Sales Process Manager by Upland Altify helps develop a repeatable process for managing sales pipelines while coaching and aligning the team as they progress deals. The tool helps users define the customer buying cycle and guides sales reps to create playbooks to target the critical stages of those cycles.
Pricing: Free
ConceptDraw offers a solution of seven management and planning tools that extends ConceptDraw PRO v9.4 software. The add-on solution contains a set of diagrams to help solve complex business management problems and includes an Affinity diagram, a Relations diagram, a Prioritization matrix, and other tools that will aid sales teams in planning sales calls.
Pricing: Contact for quote
Companies that are interested in boosting sales through sales forecasting choose Demand Solutions because it is light years ahead of spreadsheets. With its built-in social collaboration functionality and native business intelligence, this is a top sales planning tool in terms of collaborative forecasting and decision-making.
Pricing: Free
A Sales Guy Consulting offers a variety of tools to help salespeople plan their sales calls and strategies, including a prioritization worksheet, an account vision and penetration template, and an account/territory plan, among others. Tools are available for download directly from the site.
Pricing: Submit form for quote
Telogis Territory is a top pick among sales teams who do most of their business in the field, because it is a territory planning and management tool. Telogis Territory helps sales professionals plan better areas for sales based on map regions, load type and size, driver attributes, and customer requirements.
Pricing: Free
MindManager keeps everyone in sync and makes it possible for the entire team to create living plans that adapt as the sales cycle changes. Features such as the virtual whiteboard, drag-and-drop editing, and organization charts result in a centralized account plan, making sales planning a collaborative venture every time.
Editor's note: This post was originally published in December 2014 and has been updated for comprehensiveness.