What Are the Best Sales Tools for Small Businesses?
CRM
Documents tool
Inventory and order management software
Invoicing software
Survey tool
Personalized video creation and analytics app
LinkedIn Premium
Meetings app
Email management tool
As the daughter of two small business owners, I've seen firsthand how difficult the SMB world can be -- and how the right tools can make the difference between success and failure.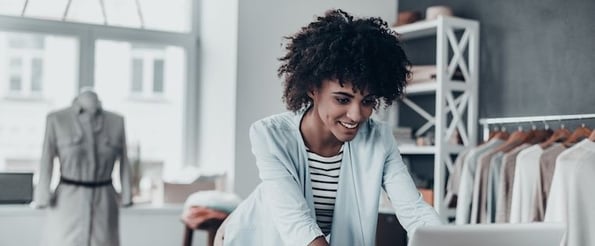 After all, most SMB owners are short on time, money, and manpower. Anything that helps them work faster and smarter has a dramatic ability on their bottom line (and stress levels).
If you run a small business, here are the nine tools that will dramatically upgrade your productivity and results.
Small Business Sales Tracking
A CRM
Keeping track of your current opportunities in a CRM system is crucial to staying organized. Not only does a CRM store all your contacts and their information (email address, phone number, LinkedIn profile, website, etc.), it also records every interaction you have with them. That means you can see at a glance when you last spoke, when you first spoke, whether it was over phone or email, what you talked about, if they've bought your products before, how often they visit your website and which pages they looked at, which marketing emails they've opened and whether they've clicked on the links ... and all that happens automatically, without you lifting a finger. If you implement one tool, make it a CRM.
Documents Tool
SMBs should also invest in software that lets them send and receive signatures virtually. This makes it far easier to send proposals and contracts -- and since your customer can review and sign in the blink of an eye, you'll be paid more quickly. HubSpot integrates with HelloSign, PandaDoc, and DocuSign, e-signature tools that will automate your workflow and bring money into your bank account faster.
Small Business Sales Management
Inventory and Order Management Software
If you sell a physical product, use inventory and order management to keep track of what you have in stock, purchase and sales orders, and warehouse information. Most systems come with:
Barcode scanning: Set up a barcode system so you always know current stock levels
Reorder alerts: Get a notification when stock is low so you never run out of stock again
Reporting: Learn which products are most profitable, the value of your current inventory, how much you've sold this week, month, quarter, etc., and more
Xero and inFlow are both solid options for small businesses.
Invoicing Software
Accounting and invoicing tools make it incredibly simple to finish the payment process. Tools like FreshBooks are designed to whip up invoices in seconds: Create a template for repeated use, customize it to the specific order, add your logo, and personalize your thank-you email. Your clients can pay with a credit card -- much faster than waiting for their check in the mail. You can even set up auto-reminders to politely nudge anyone who hasn't paid in a specific time period.
For those who charge by hour, invoicing software typically allows you to add your tracked time and expenses.
Small Business Customer Outreach
Survey Tool
My parents -- as well as other small business owners I've met -- were obsessed with learning more about their customers. Their rationale: If they could identify their happiest customers, they could get referrals and repeat business. If they could identify their unhappiest customers, they could proactively reach out and fix the situation (hopefully before they received a withering Yelp review). And the benefits don't end there. The better you understand your customers, the greater success you'll have serving and marketing to them.
An easy-to-use tool like SurveyMonkey (which integrates with HubSpot) allows you to build professional-looking surveys -- no tech savvy needed. I recommend sending a post-purchase survey to discover how the experience was. You can also send surveys to your prospects, leads, and even employees.
A Video Platform
I'm a huge fan of sending videos to customers and prospects. Not only does it add an extremely personal touch to the sales and post-sales experience, it also makes your business more memorable. As a small business owner, videos will definitely help you capitalize on your anti-corporate appeal. Vidyard GoVideo is a free tool that gives you to the power to record videos on your laptop, share them via Gmail, and even track who's watched them so you can follow up while your name is top of mind. Soapbox (from Wistia) is also free and has the same features.
LinkedIn Premium Business or Sales Navigator
LinkedIn's paid versions are valuable for finding and connecting with potential and current customers, partners, journalists, job candidates, and any other people that could help you grow your business. The right subscription plan depends on your goals and budget.
If your business is still in the early stages, and you're watching every dollar out of your account like a hawk, opt for Premium Business. You can see every user who's looked at your profile in the past 90 days, check out detailed analytics into a company's growth, and send 15 InMail messages per month (so you can contact people outside your network). The price begins at $47.99 per month for an annual plan.
If you're spending more than 30% of your day selling, invest in Sales Navigator. This high-powered tool shows you the most relevant, current updates from your prospects and contacts, suggests new target accounts based on your current list, and allows you to run highly specific searches. The price begins at $64.99 per month for an annual plan.
Small Business Sales Productivity
A Meetings App
Whether you're scheduling appointments with clients, vendors, partners, or your lawyer and accountant, a meetings tool will save you precious minutes each and every day. Essentially, it creates a public version of your calendar -- showing when you're available (and nothing more). People can access your schedule via a link and then book time directly. You don't have to do a thing; meetings will show up automatically on your personal calendar. HubSpot Meetings is a fantastic option for this -- especially because it comes free with Sales Free.
Email Management Tool
Email is one of the most important tools in your selling arsenal. If you're not enhancing your inbox with a tool that tracks your recipients' behavior (like when they opened your message and whether they clicked on any links), you're missing out on useful data. After all, you want to follow up while you're top of mind -- and people are more likely to stay on the line when they just read your email two hours ago.
Some email tools, including HubSpot Sales, also let you schedule when your email goes out. Maybe you want to send an email to a prospect at 7:30 in the morning, right when she gets to her desk. But you'll be driving to work at that time. No problem: Just set it and forget it.
You can even schedule reminders for yourself. That prospect may not reply, so you create an alert to check back in for three days in the future.
Who would Superman be without his cape and suit? To grow your business as quickly as possible, you need the right tools. Add these nine to your arsenal, or check out these apps for startups, to watch your efficiency skyrocket.
Editor's note: Claire Murdough contributed to a previous version of this article.