Social selling — the process of researching, connecting, and interacting with prospects and customers on social media networks — is becoming a staple of many companies' sales efforts. Maintaining a consistent dialogue with social media users can make your company more approachable, build trust with your audience, and project credibility.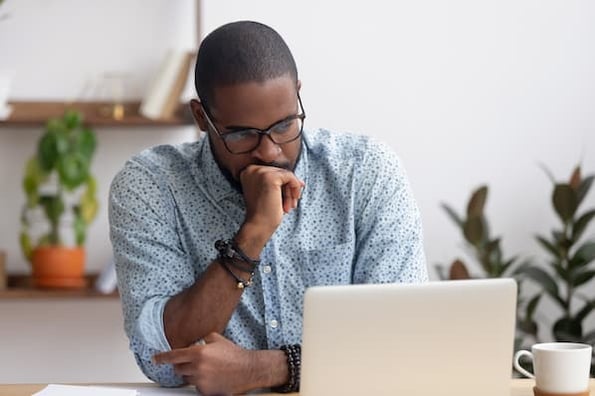 It's a powerful resource that can pay off in spades when done right — the operative term being "done right." While social selling is a sensible practice that any business should at least consider engaging in, there's a lot of potential for things to go awry. Social media is often unforgiving, and its users can be vicious if you rub them the wrong way.
It's a trap that any business that engages the practice can fall into, and massive corporations are no exception. Some major brands have made some hilariously disastrous missteps while trying to practice social selling.
Here I'll share some social selling fails from big companies and the lessons that can be learned from their mistakes.
Social Selling Fails from Big Companies
EA's Record-Breaking Reddit Post
Video game studio Electronic Arts made Reddit history in 2018, and I mean that in the worst way possible. The company had made the online community very upset with its inclusion of loot boxes — packages of added features and downloadable content that were available at cost — in some of its games.
A disgruntled Reddit user posted about having paid $80 to unlock a single character in EA's Star Wars Battlefront II. In what was, to put it as lightly as possible, a catastrophically misguided attempt to put the user at ease, EA's official Reddit account commented on the post.
Reddit, as a platform, is unique in that users can dislike — or downvote — content and comments. You might notice the number -667,817 next to the EA community's username. That figure is the comment's karma score — the sum of its upvotes and downvotes.
For the sake of reference, the comment with the second-lowest karma score in Reddit history comes in at -88,883. EA's comment was a hilariously tragic milestone in Reddit history. And to make things that much worse for the studio, the post landed in the Guinness Book of World Records.
If there's any social selling lesson to be learned from EA's debacle, it's this — read the room. Be mindful of the audience you're going to reach with your social media interactions. Even if you're in damage control mode, think thoroughly about what you're saying, how you're saying it, and who's going to hear it.
Toyota's Super Bowl Spamming
In 2012, Toyota launched its "Camry Effect a Friend" giveaway. The premise of the contest was simple. Consumers could enter their information on the competition's promotional website to be entered into a sweepstake to win two 2012 Toyota Camrys — one for them and one for a friend.
Toyota looked to promote the competition by engaging with social media users. That much made sense, but how it went about doing that left a lot to be desired. The promotion took place around the time of Super Bowl 46 — the second meeting of the New York Giants and New England Patriots.
The company set up several promotional accounts to interact with users on Twitter — all of which were bots. That, in itself, is enough to undermine any social selling effort, but those accounts' indiscriminate programming made things even worse.
Virtually any mention of either team playing in the game would prompt an immediate response from one of Toyota's accounts. Tweets with hashtags like #giants or #patriots triggered those replies automatically.
The lesson to be learned here is a matter of personalization and sincerity. Social selling can't be invasively automated. If people want to hear from your brand over social media, odds are they want to interact with a real person who can address their issues and concerns — not a bot that will auto-reply to tweets with irrelevant promotional materials.
Applebee's Gratuity Meltdown
In 2013, an Applebee's ran into trouble on social media over a message a patron left on a check instead of a tip. The customer wasn't happy with the 18% automatic gratuity the restaurant chain applies for large parties. They refused to leave a tip and wrote, "I give God 10%. Why do you get 18?" A waitress at the restaurant uploaded the receipt to Reddit and, in accordance with Applebee's corporate policy, was fired for doing so.
The story lit up social media, and Applebee's took to Facebook to defend itself. Its social media team tried to tell its side of the story with a status on its corporate page — one that most users weren't satisfied with. The post amassed thousands of mostly negative responses within an hour.
Applebee's claimed its social media policy was rooted in openness and accessibility. It wanted to address as many of the post's comments as possible — the same way it would with comments about the chain's menu or promotions. But that approach wasn't appropriate in this case, and the tone it took with the consumers it responded to made the situation even worse.
The chain's social media team tried to answer every comment — mostly by copying and pasting the company policy in question. Eventually, Applebee's realized it couldn't keep up with the stream of what ended up being over 20,000 comments.
It disabled user posts on its page, hid the original post, and posted a status detailing the policy surrounding the situation — a move that many felt was essentially censorship.
R.L. Stollar, editor at the Eugene Daily News, watched the situation unfold in real-time, calling it a "social media meltdown" and likening it to a trainwreck.
There are a few lessons to be learned here. First, if you want to respond to negative feedback on social media, be compassionate and thoughtful — not impersonal and confrontational. Second, don't delete comments or try to censor your critics on these platforms. And finally, sometimes it's better to leave a situation alone. Had Applebee's not stoked the fire with its defensiveness, the controversy might have died out naturally.
Social selling is a delicate art — one that's worth pursuing carefully. The key to doing it successfully is being compassionate, patient, and human. Consumers want to know you care.
They want to understand that you have their best interests at heart, and they want to feel like you're prepared to help. The quickest way to undermine all that is through confrontation, defensiveness, impersonality.