It's the end of the month or quarter, and you're running out of time to hit quota. A deal you were counting on to close is stalling.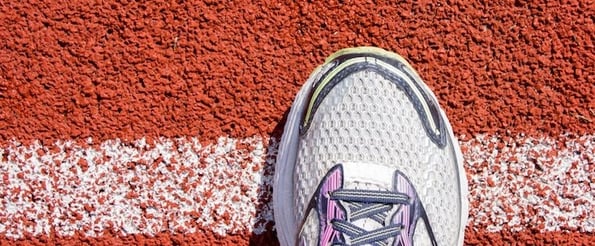 What do you do?
Pressuring your prospect to buy before they're ready is never wise, unless you want to lose their trust and potentially their business.
But there are several non-manipulative ways to increase the buyer's urgency -- like these six ideas.
1) Present Your Product's Value in a New Way
Traditional selling advice suggests showing your prospect exactly how much they stand to gain by buying your product.
Here are the four main value propositions:
Increased revenue: "You'll double your gross profit from X channel in Y months."
Greater efficiency: "It will take one employee to produce what two produce right now."
Reduced risk: "The probability of [negative event] happening will decrease from A% to B%."
Lower costs: "You'll save $X per quarter."
The problem with consistently talking about your solution's ROI? The buyer becomes a little desensitized. The fifth time you bring up how much money she'll save has far less impact than the first.
To reinvigorate her desire to buy, present value in a new way. If you've focused on cutting costs, for example, now highlight your product's efficiency benefits.
2) Use Social Proof
Prospects often get skittish in the final stages of a deal. If the product doesn't work as promised, their performance, work reputation, and sometimes even job security will take the hit.
Give them the confidence to move forward with social proof. That might translate to:
A blog post from a customer mentioning your product.
A case study.
A press mention.
A positive third-party review.
A happy email from a customer.
An endorsement from an influencer.
Names of well-known companies using your product.
A favorable social media mention.
There are other, even more creative ways to demonstrate social proof, such as:
A blog post from a company executive on a well-known site.
How many customers you have and their usage data.
Your integration partners.
Pictures, diagrams, or videos of your product.
Information about specific products and/or product lines, like "X is selling twice as much this month."
Once you've found some compelling social proof, send it with a note along the lines of, "Wanted to share this with you because … "
3) Add Some Humor
Are you and your prospect friendly? A humorous email can sometimes make them buy faster -- you'll put yourself on their radar without seeming pushy or annoying them.
Follow this three-part formula:
The dollar value of something they like
Your product's ROI
Their break-even point with your product
Calculate how many things they could buy with the savings from your product and how long it would take them -- if they pulled the trigger today.
For instance, you might write, "If you started using our platform today, it would take you two weeks to make an additional $4,000 -- that's enough to buy 2,010 episodes of Top Chef on demand."
4) Take Away the Risk
According to Gong.io's analysis of 25,537 sales calls, using "risk-reversal" language increases win rates by 32%.
To get a deal over the finish line, remind the buyer how easily they can opt out, get a refund, or request support.
These lines may inspire you:
"You have three months to cancel and get all your money back if you're not seeing the results you'd like … "
"It takes two minutes to quit, and you can do everything online."
"Our support team is available 24/7 to answer your questions during the installation process."
"If you're unsure what to do or want feedback on your strategy, I'm always happy to help."
"It takes our average customer two hours to get up and running."
"We guarantee you'll see X results if you follow the process we've outlined."
5) Lean on the Bond You've Established
Jeff Hoffman, creator of the Your SalesMBA™ program, advises letting the buyer know when their actions aren't living up to your expectations.
Suppose you've invested a considerable amount of energy and resources over the past four months helping your prospect put together a new strategy for his team -- with the understanding you were working toward a sale.
Now, he's dragging his feet.
You might say, "Tony, we've spent a lot of time together since January. I've helped you develop an HR strategy to target Cleveland developers, and we've also explored how EngineerWorks can increase your company's offer acceptance rate by 20%. You committed to a full stakeholder meeting May 2 -- I'll be disappointed if that's no longer happening."
Of course, you don't want to guilt-trip buyers for commitments they haven't made. But in the scenario they've reneged, Hoffman says respectfully calling them out will increase your status and motivate them to make up for it.
6) Offer a Discount
Letting your prospect know your company is running a limited-time promotion is an effective way to create urgency.
Here's what you might send a prospect who's been unresponsive:
Hi [prospect name],
I wanted to give you the heads up [company] is offering a great discount on [product]: [Insert terms of promotion]. This is only available until [date]. After that, [the price will go back to X, you'll have to pay for Y extra feature, etc.]
Want to talk tomorrow? Here's a link to my calendar: [Meetings link].
Best,
[Your name]
If they're at all interested, they'll get on the phone.
Closing a deal that seemed destined to stall is an exhilarating feeling. With these strategies up your sleeve, you can make 100% (or even 150%) of your number.