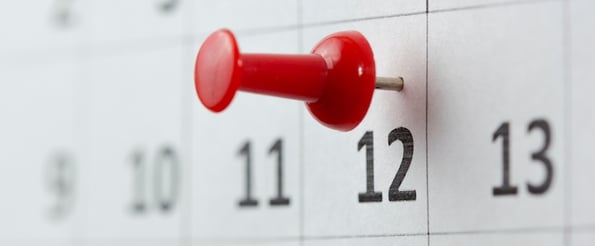 To some sales reps, the best day to prospect is any day they can get to it. But despite reps' busy schedules, a scientific approach to sales demands process optimization based on hard data -- not on when you have an hour kill.
So when is the best day to prospect? According to InsideSales.com, Thursday takes the cake, followed by Wednesday. The research explains that salespeople stand the best chance to connect with a prospect via phone and qualify that buyer on these days.
Working backward, it might seem logical that Tuesday would come in at third. But you'd be mistaken -- the second day of the work week is actually the worst day to prospect.
(I'll give you a minute to rearrange your calendar.)
With just this one piece of data-driven evidence, salespeople stand to significantly improve their connect rates. But what about the best time of day to prospect? The number of attempts they should make?
For the answer to these questions and more, consult the following infographic from Pepperi. The stats on this graphic will have you selling better, faster, and smarter in a snap.