I remember my first time managing a team. We had a big project launch coming up but we were lagging on progress. I had trouble understanding how to motivate everyone to learn from our mistakes and hustle to complete the project in time.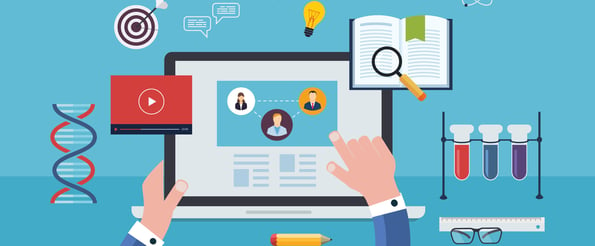 In my despair, I asked for help - and received some terrible advice (with good intention):
"Just get better people."
What? I couldn't rebuild a team that quickly. Surely that wasn't the only option I had.
After a stressful month, we eventually worked things out, but I decided I had to learn some leadership skills for the future. I found the book How to Win Friends and Influence People and developed a better understanding of how to effectively communicate with others. The next project we launched went much smoother.
The author, Dale Carnegie, previously taught a course on self-improvement, salesmanship, public speaking, and interpersonal skills. Well over eight million people have taken the course, some of them really famous and successful.
A few of those people include:
Fun fact: Warren Buffett doesn't hang his diplomas or degrees up in his office, instead he hangs up his Dale Carnegie Training certificate.
Carnegie's training program was incredibly valuable for these individuals, and their learnings were clearly demonstrated through their actions. So we went ahead and gathered nine timeless leadership lessons from some of Dale Carnegie's most famous alumni.
Click through it all in this presentation or scroll below for the quick review.
1. Chuck Norris, Actor
Lesson: Be friendly.
Chuck Norris has a personal code of honor and a good portion of it is about treating others kindly.
2. Rex David Thomas, Founder and CEO of Wendy's
Lesson: Be respectful of the other's opinion.
To be successful, we must simply be nice. That means talking to people honestly, and treating people's opinions with respect and dignity.
3. Zig Ziglar, Motivational Speaker
Lesson: Encourage others.
Encouragement isn't about flowering language and buzzwords. It's about helping others imagine what they can become, then equipping them with the confidence, motivation, or resources to achieve their goals.
4. Lyndon B. Johnson, 36th President of the United States
Lesson: Appeal to the other person's interests.
When Lyndon B. Johnson became President after Kennedy's assassination, Kennedy's cabinet had planned on leaving. But Johnson convinced them to stay by appealing to their individual interests.
5. Bill Belichick, Head Coach for New England Patriots of the NFL
Lesson: Give effective feedback.
In order to help others improve, we must understand how to give feedback effectively, without offending.
6. Scott Raymond Adams, Creator of the Dilbert comic strip
Lesson: Give positive reinforcement.
Praise every improvement and we can see the confidence build in others.
7. Mary Kay Ash, Founder of Mary Kay Cosmetics
Lesson: Sincerely make others feel important.
People are often the cornerstone of a business. Make them feel important and they'll stick with you and work hard.
8. Sanjay Gupta, CNN's Medical Expert
Lesson: Encourage others to talk about themselves.
By encouraging others to speak about themselves, we can become better listeners and earn the trust of others.
9. Warren Buffett, CEO of Berkshire Hathaway
Lesson: Don't criticize others.
As a part of reputation management, it's important to avoid criticizing, condemning, or complaining.