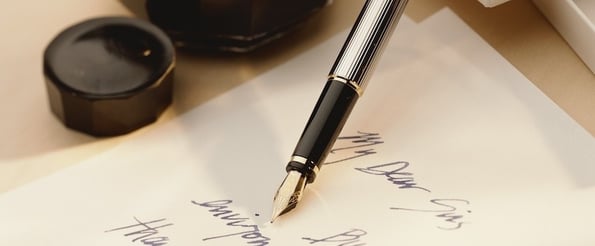 Mark Twain once said, "Writing is easy. All you have to do is cross out the wrong words."
While that's one way to think about good writing, it's not very actionable advice, especially because writing a good sales email is a bit like the lexical equivalent of walking a tightrope.
You have to demonstrate that you understand and care about your audience's needs, explain why you're reaching out in the first place, offer your help, and somehow hook your audience so they'll respond.
And the cherry on top? You have to accomplish all this and be concise, too. People are busier than ever -- nobody has time to read a 1,000-word magnum opus.
Thankfully, help is on the way. Some of the world's foremost copywriters -- including Leo Burnett and David Ogilvy -- have sage advice on how to craft a perfect pitch.
On subject lines:
"Five times as many people read the headline as read the body copy. When you have written your headline, you have spent 80 cents out of your dollar." - David Ogilvy
On knowing your audience:
"Study your reader first -- your product second. If you understand his reactions, and present those phases of your product that relate to his needs, then you cannot help but write a good letter." - Robert Collier
On emphasizing your solution's value:
"Don't show the wrinkles you propose to remove, but the face as it will appear. Your customers know all about the wrinkles." - Claude Hopkins
The infographic below from Crazy Egg Analytics has even more helpful tips for how to construct an effective and winning sales letter. Keep this advice in mind, and you'll be churning out fantastic sales emails in no time at all.