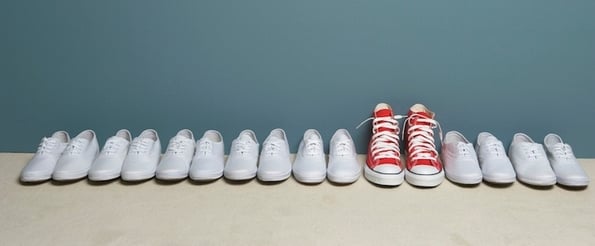 Hiring is top-of-mind for any organization, but it's an especially hot topic for sales recruiters, according to the 2015 CSO Insights Sales Performance Optimization Report.
Only a tiny fraction of sales organizations aren't thinking about hiring this year. A whopping 96.8% of respondents are focused on growing or maintaining their sales organizations, according to the data.
Why? Salespeople aren't exactly making it easy for recruiters to maintain good-sized teams. The average sales force loses one-third of its reps each year due to both voluntary and involuntary turnover.
But with so many salespeople looking for a new position and so many sales organizations looking to hire, there shouldn't be any problem, right?
Wrong.
It generally takes seven months for a sales rep to become productive, and the cost of getting a new hire up to speed is no small change.
So what can you do?
1) Be deliberate about who you hire.
It's worth it to spend ample time upfront qualifying your candidates. You're far more likely to miss red flags if you rush through the interview process, and these will create problem in the long run.
2) Offer actionable training and coaching.
Take a close look at your training program. Is it actually useful? Do you offer ongoing product training and professional development for reps?
Around $20 billion is spent on sales training each year, but only about 7% of this budget goes toward skills-based coaching, according to research from Value Shift and BigTinCan. You might be tempted to shrug this off, but companies that offer ongoing sales training have 50% higher net sales per employee than those that don't.
3) Provide clear promotion paths.
It's not rocket science -- people have little incentive to stay at a company that offers them no way to achieve their career goals.
Identify the reps who would be great sales managers and encourage their development. Offer guidance on how they can position themselves for a promotion and establish your expectations early on in the rep's tenure.
Ultimately, turnover is inevitable in any organization. But by carefully recruiting good-fit sales candidates and investing in their professional development, you'll be able to cut down on the number of employees who leave -- and set your sales force up for consistent success.