When was the last time you took stock of your productivity? If we're honest, most of us are too busy to devote time to this important task. But if we did (and I'll share more on how to do that below), we'd likely find hours of time wasted on mundane tasks each week.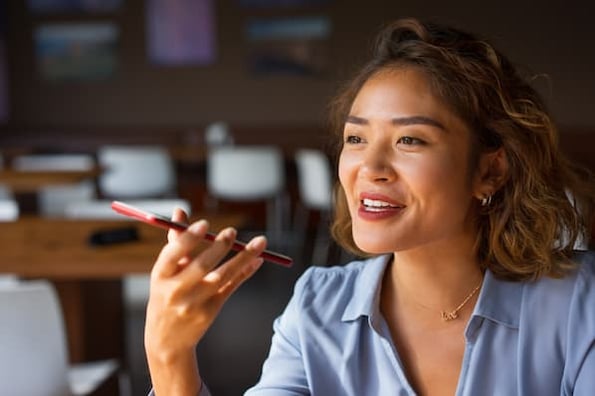 A Workfront survey actually found U.S. employees at companies of 1000 workers or more only spent 45% of their workweek on primary job duties. Where did the rest of the time go? Well, 14% of their time was spent on email and the other 40% was spent on meetings, "interruptions," and … administrative tasks.
This gets a little fuzzy when you consider what an "administrative task" is. An administrative task for a salesperson is different than that of a real estate agent or graphic designer. But we all have them. They clutter up our days and keep us under water and sometimes underperforming.
Luckily, technology has given us a new opportunity to get ahead: virtual assistants. But who are these mythical creatures? How do you know if you need one? And where do you look? I've got all those answers and more, below.
What Is a Virtual Assistant?
Virtual assistants are contract workers companies or individuals hire to complete specific projects and duties. They often handle administrative tasks like data entry, answering emails, and calendar management. However, virtual assistants in niche areas like real estate and graphic design are also available.
What do virtual assistants do
Virtual assistants work on a contract basis for your business. You can hire them to work a set number of hours each week or month, or for the length of a specific project.
You can hire a virtual assistant to help with almost any task, from setting up your office furniture to answering emails and even prospecting for your pipeline.
Virtual assistants can help with administrative tasks, like data entry, that eat up valuable time you or your full-time staff can spend on higher value tasks.
You can also hire a virtual assistant for more technical projects, such as design work or tax help, where a full-time hire might not be necessary.
Benefits of a virtual assistant
Virtual assistants are especially helpful for entrepreneurs, small business owners, or busy professionals looking to skyrocket their careers. Here are a few benefits of hiring a virtual assistant:
Virtual assistants can be more cost effective than hiring a full-time employee.
Virtual assistants can help with technical projects, like creating a company video, on an as-needed basis, so you don't have to hire a full-time videographer.
Virtual assistants can give you more time back in your day by taking mindless or administrative tasks off your plate.
Virtual assistants can free up more time for you to spend with your family or on personal projects.
Virtual assistants can decrease stress levels and prevent burnout for you or your employees.
When to Hire a Virtual Assistant
Entrepreneurs often think, "I can do that better myself." In fact, most of us often think that. And while it might be true, it doesn't make each task worthy of your time and attention.
There's a difference between self-discipline and martyrdom -- even at work. Here are a few ways to tell you're ready for a virtual assistant:
When you have a list of repetitive tasks you complete regularly - Do you spend 90 minutes a day answering emails? Write it down. 30 minutes a week booking hotels? Add it to the list. 15 minutes filling out expense reports? You know the drill. You might be surprised at how much time these small tasks chip away from your week -- and which ones pop up most regularly.
When you know the process backwards and forwards - Generally speaking, you should be quite familiar with the tasks you're assigning to your virtual assistant. Because the goal is to get menial tasks off your plate, these should be projects you complete regularly. This also helps you find qualified help you can train thoroughly.
When you've conducted a cost-benefit analysis - You've heard the old adage, "20% of the tasks provide 80% of the value." Use your list of repetitive tasks to add up how much time you waste on these projects each week -- and just how much of your salary is being spent completing them.
When you don't need full-time help - Don't use a virtual assistant in place of what should be a full-time job. If you need to hire a web developer, don't try to cut costs by piecing it out. You'll put strain on your company and your virtual assistant. And the end result will likely cost you more over the long run. Seek a virtual assistant for one-off projects or small tasks that don't justify a salaried employee.
When you have the money - Don't stretch your budget. Only hire help when your revenue stream can support it or can't live without it.
How to Hire a Virtual Assistant
Document your process
Create a job description
Include an applicant test
Add a keyword or 'Easter Egg' in your job posting
Conduct an interview
Start on a trial basis
Take time to train your assistant
Have realistic expectations
Dont be afraid to cut ties and move on quickly
1. Document your process
Begin by taking notes of the process you'd like to outsource. Write each step down, include screenshots when applicable, and add nuanced insight into how you prefer these tasks completed. This will help you identify which skills and experience are absolutely necessary to include in the next part of the process …
2. Create a job description
Include tools your virtual assistant should be proficient in, like excel, PowerPoint, or Gmail. Share preferred experience levels and skills. And don't forget a detailed list of the tasks they'll be performing. It's also helpful to describe the scale of your request or business.
If you anticipate your virtual assistant will need to be adept at managing a busy inbox full of requests from fellow executives and enterprise clients, set that expectation in the job description to attract well-qualified candidates.
3. Include an applicant test
Include a test in your application. If you're a content manager hiring a VA to manage guest contributors, have them answer a few fake email prompts or schedule several editorial slots on an imaginary calendar. By testing their abilities, you'll be able to separate those exaggerating their skills from the rest.
4. Add a keyword or 'Easter Egg' in your job posting
This is especially helpful for sites where you post virtual assistant job descriptions and available job seekers apply. Add a line at the bottom of your job description asking applicants to "Include their favorite Steve Jobs quote" in their reply. This ensures you weed out assistants who haven't actually read your email or are not detail-oriented.
5. Conduct an interview
When possible, conduct an interview. While some virtual assistant companies pair you with an assistant from their database, others allow you to meet with your assistant so both sides can determine fit. If you're able to conduct an interview, include questions like:
"How do you manage shifting priorities?"
"How do you structure your work day?"
"Tell me about a time when you've faced a stressful situation at work. How did you respond?"
These questions will give you insight into the intangible qualities not present in a resume or assistant profile.
6. Start on a trial basis
Again, this is not always possible. If you do choose a company that allows you to trial your assistant, make sure you communicate that early, so both parties are aware there's an exit if it isn't a good match. Usually, two weeks is sufficient for deciding whether you'll work well together.
7. Take time to train your assistant
In order for this to work and for it to save you time, it's crucial your assistant is well-trained. Invest time during your first few weeks answering questions, providing comprehensive documentation of the tasks they'll be performing, and explaining why and how you prefer each task to be completed.
8. Have realistic expectations
You're hiring a virtual assistant, not a full-time employee. There's a reason you decided not to bring this role in-house, so don't expect the same loyalty, understanding of your business, or rapport with your virtual assistant as you would a careered professional. Keeping your expectations in perspective is key to finding and maintaining a healthy working relationship with your assistant.
9. Don't be afraid to cuts ties and move on quickly
That said, if your virtual assistant isn't working out -- don't be afraid to sever the relationship quickly. Reach out to customer support for direction on how to move forward.
How to Use a Virtual Assistant
Provide time for onboarding
Overcommunicate
Provide ample documentation
Have realistic expectations
Prioritize rapport
Know when the position should be a full-time hire
1. Provide time for onboarding
Don't expect your virtual assistant to be fully ramped after week one. Depending on the type of work they're doing — and how many hours they're working for you each week — it may take them longer to ramp than a full-time employee. Because they're likely balancing a few clients at a time, it can take weeks for VAs to become familiar with your business and industry.
If possible, put your VA through the same training and onboarding process as you have full-time staff undergo. It will provide valuable context for your VA around your business, company goals, and customers. Just make sure you're paying your assistant for their time during onboarding as well.
2. Overcommunicate
During their first week on the job, schedule daily check-ins via Slack, phone call, or video meeting to ask how your virtual assistant is settling, review any questions they have from the day, and discuss any outstanding issues or projects from the day or week.
If, for example, your virtual assistant is writing email correspondence for you, take time to review your latest round of edits in which you provide feedback on your VAs work and allow them to ask questions of you.
3. Provide ample documentation
Prior to your virtual assistant's start date, write out detailed instructional documents for each of the tasks they'll be working on. For example, if you're hiring someone to help you with prospecting on LinkedIn. Write out each step of your prospecting process, best practices for your company, and who to contact for specific questions.
Include screenshots, when possible. When your how-to guide is finished, walk your virtual assistant through the document in a comprehensive training session. And let them keep the training document to refer back to during their first few weeks completing your tasks.
4. Have realistic expectations
Your virtual assistant is not a full-time employee of your company. They likely have other client work on their plate and cannot be expected to prioritize your company's work over another's.
They won't be as invested in your company's goals or culture, and they have more freedom to push back on deadlines or timelines as their availability fluctuates.
5. Prioritize rapport
Just because your virtual assistant provides as-needed support doesn't mean you shouldn't make them feel as welcome or part of the team as you would a new full-time employee.
Host a welcome lunch, introduce them to the other members of your team, and onboard them as you would any other new-hire at your company. The more integrated your virtual assistant feels into your company, the more they'll be invested in producing work that aligns with your values and goals.
6. Know when the position should be a full-time hire
When you're consistently booking extra hours with your virtual assistant, shopping for a second virtual assistant, or your business needs another full-time generalist, consider hiring a salaried employee.
Continuing to outsource tasks that comprise a full-time position will put strain on your other employees, your business, and your virtual assistant, which leads to burnout and stalled growth.
Real Estate Virtual Assistant
Real estate virtual assistants complete small tasks, like responding to emails, updating listings, and following up with leads. This allows agents more time to work with existing clients on closing deals that will grow their business and earn referrals.
Mod Virtual, Real Support, TaskBullet, and Conversational Receptionists all offer virtual assistants specializing in real estate. Virtual transaction coordinators gather and organize the deluge of paperwork required for closing transactions.
Sales assistants identify qualified leads or lead sources and conduct initial outreach. And generalists keep your calendar in order, erect yard signs in new properties, and handle data entry by updating listings on your MLS, Zillow account, or CRM.
Here are a few other areas in which real estate virtual assistants can help your business:
Build buyer's packets
Manage transactions
Data entry
PowerPoint or presentation design
Client feedback
Graphic design for mailers, websites, or social media
Social media management
Write blog posts or emails
Lead nurturing
Prospecting
Client gift management
Website link building
If you're hyper-focused on growing your real estate business, consider hiring a real estate virtual assistant. The value they bring can be priceless.
You've done enough. Really. Give yourself a break and do the work that counts. Consider hiring a virtual assistant and see what they can do for your well-being and professional growth. And check out this post for more tips on sales tools for small businesses.