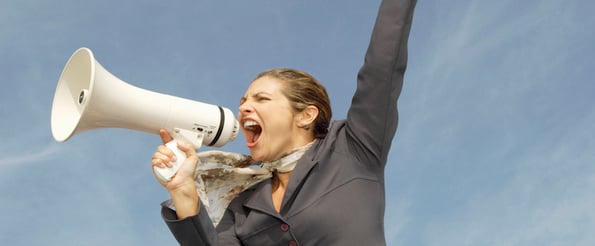 Sales has typically been regarded as a profession best suited for outgoing, enthusiastic, sociable types. However, in recent years, many sales experts have come to introverts' defense. Far from being bad at sales, introverts are considered by some to be even better than their extroverted peers at closing deals, thanks to keen listening skills and a gift for empathy.
But in Dan Waldschmidt's opinion, only extraverts will succeed in sales. Now, before all you introverts out there get up in arms, carefully read the previous sentence one more time. Waldschmidt hasn't come out in support of extroverts in sales -- rather, he's arguing in favors of "extra-verts."
What is an extravert? Waldschmidt explains in his post "Why Only Extraverts Win and How to Be One."
"No matter what success means to you, it's going to take you massive amounts of effort and focus in order to achieve the results you want. Success is going to demand extra pain from you. Extra mental torture. Extra confusion. Extra uncertainty," Waldschmidt writes. "In those times where you're being pushed for more, know that this bit of extra from you is what determines how successful you will ever become."
After getting a dose of motivation, put a little extra into your professional development by soaking up the sales knowledge in the following five articles.
Discover the do's and don'ts of social selling, professional branding tips, and the benefits of Twitter for sales, all packaged for visual learners.
If you're thinking about asking a prospect "What will it take to earn your business?" you might want to check out this post first.
Are you self-sabotaging without even knowing it? Find out.
Learn how to speak the language of each of the four major stakeholder archetypes.
Sometimes the simplest practices are the most essential. Set yourself up for success each and every day.
What were your favorite sales posts from this week? Share in the comments.