Customer retention is a hot topic these days, and for good reason — it's a crucial factor that has direct implications on your company's bottom line and reputation.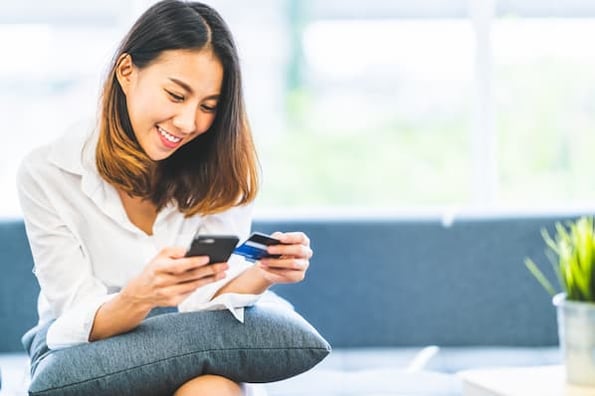 A recent study by Bain & Company estimates that a 5% increase in customer retention correlates with at least a 25% increase in profit in certain industries. And in an age where customers' grievances have unprecedented influence over how companies are perceived, keeping customers loyal and satisfied is more important than ever. So it's no secret that staying in your customers' good graces is in your best interest.
That's why it serves you to have a solid pulse on customer retention trends, tactics, and best practices. But that's not always easy, so to help you out, we've put together a list of some prime customer retention examples — businesses that took effective strides to ensure that the customers they acquire stay engaged and invested.
Here are four of the best ones we found.
Brands That Nailed Customer Retention
MMLJ Manufacturing made life easier on customers with a knowledge base.
MMLJ Manufacturing — one of the world's foremost abrasive blasting technology producers — manufactures products that have a place in a wide variety of industries, from car restoration to industrial cleanup.
MMLJ emerged as an innovator in its space, and as both its operations and customer base scaled, its service inquiry volume exploded. It didn't have the support infrastructure to handle the number of calls and tickets it was receiving and, in turn, ran the risk of significant customer churn.
Management at MMLJ realized that its lack of a customer-facing resource for easy access to relevant information was a problem. To help retain the new customers the business was starting to serve as it grew, MMLJ invested in a knowledge base to keep its customers delighted, informed, and on board.
According to HubSpot's research, 93% of consumers are more likely to be repeat customers at companies with excellent customer service. So MMLJ's ability to expedite virtually every aspect of its service experience with its knowledge base had some major implications on its retention.
The ready access to helpful documentation and other information both allowed customers to save time by finding the assistance they need online and lowered the company's volume of service requests, letting customers more reliably connect with MMLJ's support team — making for a more satisfied and easily retained customer base.
Toms took a socially conscious route with its one for one model.
Footwear company Toms started with a relatively unique business strategy. The company helped refine and popularize the "one-for-one" model — for every pair of shoes a customer bought, a pair of shoes was sent to a person in need.
The model flat-out worked. The mission-driven, socially conscious concept enabled successful word-of-mouth marketing efforts and piqued considerable interest in the brand — ultimately creating a large, satisfied, loyal customer base.
Toms took some guilt out of retail. Customers knew that their purchases were going to a good cause, and, in turn, continued to buy from the company. It empowered its customers to take action and established strong emotional connections with them.
And according to research from Motista, customers with an emotional relationship with a brand have a 306% higher lifetime value and will recommend the company at a rate of 71%, rather than the average rate of 45%.
The kind of sentimental ties Toms established with its base gave them a more personal stake in the company and boosted brand loyalty and retention as a result.
Amazon introduced Prime — the ultimate loyalty program.
A solid loyalty program — a rewards program that a company offers their most-frequent customers deals, free merchandise, or other incentives to improve customer loyalty — is one of the most powerful resources a business can employ to improve retention. And Amazon Prime might just be the practice's gold standard.
Amazon Prime broke the mold for loyalty programs. For a nominal fee of $119 per year, Prime lets customers get free, two-day shipping on millions of products with no minimum purchase. That perk — in and of itself — is enough to acquire and retain an enormous customer base.
But when you combine that benefit with others — including discounts on groceries and an automatic subscription to Amazon's video streaming service — you see an ever-expanding pool of loyal customers with minimal churn.
As of December 2019, Amazon Prime had an estimated 112 million subscribers — up from 95 million in June 2018. Those numbers speak to the program's ability to maintain and build upon a loyal following — a testament to the effectiveness of the company's retention efforts.
Uber retained and acquired customers with its referral program.
A referral program's impact is two-fold. The concept is tailored to simultaneously support acquisition and retention. Though it was discontinued in the middle of 2020, Uber's referral program was long considered seminal within the practice.
Potential enrollment in the program was automatic. All a user had to do was signup and share the application with a friend. When the system was initially rolled out, it allowed for a double-sided $10 credit for both customers and those they referred.
The program was readily accessible, easily shareable, and mobile-centric. Those aspects helped retain customers by keeping them engaged, enthusiastic about the service, and consistently pursuing new referrals. They were also instrumental in spreading the word about Uber and getting new users on board.
The two-pronged success of Uber's referral program speaks to the efficacy of these kinds of systems. They provide excellent avenues for both delighting and getting extra value out of your customers.
The value of customer retention is nothing to sneeze at. While it might be easy to get caught up with acquisition, you always need to give your current customers some love.
The list of methods and examples above is far from exhaustive, and maybe none of those strategies will ultimately suit your business. Still, at the very least, you should look into systems, tactics, or programs that can help you better reach and resonate with your existing customer base.