If you ask any business leader or founder what their company goals are, their answer will likely relate to growth.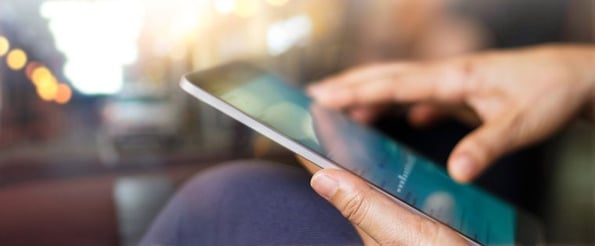 When you consider business growth, you may think that acquiring new customers is the key to success. Although obtaining new customers is great, setting out to acquire them in order to grow your business isn't always as cost-effective and beneficial as you may think.
That's because the process of identifying, qualifying, and nurturing leads to then (hopefully) convert them into paying customers requires significant resources.
So, rather than simply focusing on the acquisition of new customers to hit your growth goals, invest your time in retaining your high-value, low-effort assets — a.k.a. existing customers.
Depending on the factors that make your business unique (industry, size, current brand awareness, relevance among target audience members, etc.), acquiring a new customer can cost you anywhere between five and 25 times more than retaining an existing customer.
Benefits of Customer Retention
Here are a few more reasons why customer retention is so important to the overall success of your business.
Now, let's discuss how you can calculate your customer retention rate.
How to Calculate Customer Retention Rate
Use the following formula: (# customers at the end of the time period - # new customers acquired during the time period) / # customers at start of time period x 100%
Every single customer is hard earned.
Simply, you tally the number of customers you have at the start and end of the time period in which you want to calculate retention (e.g. week, month, quarter, year). Then, tally the number of new customers you acquired during that time period and plug those numbers into the formula above.
Next, let's take a look at six ways you can boost customer retention to grow better.
7 Ways to Boost Your Customer Retention Rate
The following six ways to boost customer retention are applicable for virtually any type of business — feel free to experiment with some or all of these tactics to see what your customers respond best to.
1. Adjust your pricing for returning customers.
You can adjust your pricing in a way that makes it easy for current customers to return and conduct more business with you.
For example, maybe you offer customers discounts via email for their next purchases upon receive e-receipts for their most-recent orders. Or, free shipping and returns as well as additional price-related perks for frequent shoppers (Madewell does this well with their Madewell Insider program).
Lastly, you could offer a cost-effective subscription for your service (which is a tactic we'll touch on below).
2. Implement cross-selling and upselling strategies.
Ensure every customer checks out with something extra in their cart by using cross-selling and upselling strategies throughout your website and all communications.
Upselling to shoppers in a physical store is simple — you can place related products next to each other or use other merchandising techniques to draw attention and drive impulse purchases.
However, online shoppers often begin their journey in search of a particular item, which is why you must be strategic when cross-selling and upselling.
A good place to start your strategy is by looking for patterns throughout your sales data — ask yourself the following questions:
Are there two or more items that customers often buy together?
Which of our items complement each other naturally and are even more useful when paired?
Which items have upgradeable versions worth mentioning?
These tactics can also be implemented on a more basic level; for example, offer free shipping when customers reach a specific shopping cart total.
3. Create a customer loyalty program.
Implementing a program to reward your most loyal customers is an easy way to build on existing relationships and offer regular incentives for them to return to your business.
For example, you might email your top 10% of customers a special offer each month. You can test which of your offers resonate with specific customers and then fine-tune your rewards over time. Rewards can range from a thank you note to free shipping to 10% off. You'll eventually know which customer demographics, actions, and preferences predict a successful conversion after an offer.
You can also expand your loyalty program by adding a points system, which allows customers to earn points for actions like sharing your content on social media or referring a person within their network who makes a purchase.
The most important thing to remember when implementing a customer loyalty program is to keep it simple. Make it easy for customers to understand the steps they need to take to earn rewards as well as use apply rewards.
4. Personalize the buyer's journey.
Another way to recognize your shoppers is by personalizing their experience — this can make their lives easier while on your site as well as make them feel valued.
For example, encourage your visitors to sign up (for things like coupons, inside information, notifications about sales, blog content, etc.) via smart form. Collect their name, email address, and birthday, along with anything else you think would allow you to improve their experience.
Then, the next time they return to your site, you can display "Welcome back, [Name]" on a web page or automatically display the correct shipping details based on the contact information your form allowed you to obtain (which might also be saved in your CRM).
5. Offer a recurring subscription.
Offering a subscription is a simple way to boost retention — this caters to shoppers' desire for convenience and flexibility (as you can offer monthly, quarterly, or annual subscriptions).
Even if you don't have the type of products that can easily be sold using a subscription model (such as art), consider selling add-ons such as on-retainer customer support or insurance.
6. Meet your customers where they are.
When you truly understand your customers — meaning, you know who they are, what they need from you, what their challenges are, and where they spend their time — you'll be able to meet them where they are.
You'll be able to create the type of content (e.g. blog, video, social media) they want and need, and then share it wherever they are (e.g. various websites, media channels, social platforms, etc.).
In doing so, you'll remain top-of-mind, offer support even when they may not realize they need it, and show your customers how much you understand and value them.
7. Create an always-on academy.
Your most engaged customers are the ones who know exactly how to get the most value out of your product, no matter how quickly it evolves.
One of the best ways to do this is to create an always-on academy that houses all of your learning resources, including blogs, webinars, videos, and more. You can think of this as a hub that your customers can always rely on when they need help learning a new product feature, leveling up their strategy, or troubleshooting a technical issue.

With your customers proactively learning, they'll often require less hand-holding from customer service and support reps, which means they have more time to work with them on more retention-boosting initiatives, like mapping out a 6-month success plan. With more engagement and education, customers are more likely to stick around.
Editor's note: This post was originally published in February 2018 and has been updated for comprehensiveness.