It's okay. You can exhale that long-stifled sigh of relief. Implementing an effective customer success program company-wide does not need to feel like climbing Mount Everest — an intimidating, nearly impossible feat only the bravest and savviest of client retention experts attempt.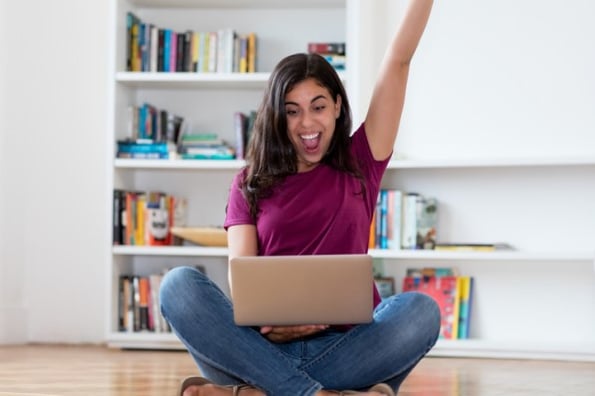 The process also doesn't need to happen all at once. Phew.
Although launching a full-blown program and team will likely require a series of operational changes down the road, you can smoothen the longer-term transition by adhering to the right strategies and formalizing your current activities. Then, come the time when your company is finally ready to go full steam ahead with such a program, you'll have done a lot of the legwork and already be set up for success – for your customers and your company.
But wait a second. Isn't customer success just a SaaS (Software as a Service) thing?
Short answer: not anymore.
Despite the fact that customer success has emerged from the rapidly growing SaaS industry, there's also tremendous opportunity for companies far outside the world of software to build meaningful and powerful customer success programs that drive customer retention and recurring revenue. And if you're an avid fan of the inbound marketing methodology, you'll quickly see how the two initiatives work so well together.
No matter your industry, the goal of this post is to highlight how you can build a customer success strategy that will attract more leads to your business. What's more, you'll find that formalizing these activities will:
Maximize the customer experience at each touch point a customer has with your company
Foster better internal communication
Contribute to customer delight (ring any inbound marketing bells?)
But first, to sensibly structure the ideas in this article, let's discuss customer success in the context of a six-part methodology.
A Customer Success Strategy Framework
Every company's journey with its customers is different, but at Precision Marketing Group, we have a general customer success methodology that any business — from any industry — can follow while piecing together an effective customer success program.
Note that the small blue circles indicate some of the strategies you will use during a customer's experiences your brand or business. Yes, expectations will vary among customers, and you must also consider your expectations for what you hope to accomplish. But know that understanding and proactively improving the customer experience innately contributes to customer success.
So let's break it down.
Customer Success Strategy
Brand Awareness
Product/Service Education
Customer Acquisition
Guided Onboarding
Customer Support
Value Realization
Customer Loyalty
Expansion Offers
1. Brand Awareness
The customer success methodology begins long before your buyer signs on the dotted line. Think about it … the first time a prospect encounters and engages with your business will often be a make-or-break experience – because 57% of the buying decision is made before a customer even picks up the phone. And let's face it, the majority of B2B first impressions today are formed online, through your company website or perhaps via email or social media.
Yes, design and user experience are critical to fashioning a "hook"— but if a visitor takes the time to check out your brand beyond a quick scan, it's your marketing team's job to provide not only a positive experience but a consistent one. Your company's messaging, aesthetic and content should all be aligned with each other, as an inconsistent or frustrating experience is likely to end the buyer's journey right then and there.
It's during this brand awareness stage that you begin nurturing and qualifying potential customers that you're confident you can help. Therefore, it's imperative that you have a clear definition of what makes a customer a good fit — both for your benefit and theirs.
Now, chances are your website content, branding, imagery, etc. already have a look and feel that makes sense for your business and your industry. If you do find that your site could be characterized as a bit … all over the place, it's time to think back to your trusty inbound marketing training (more specifically, the Attract and Convert phases) and consider your target buyer personas. You need to identify:
Who exactly are you trying to reach?
What do they value?
What problems are they trying to solve?
And what content is going to resonate with them most?
No matter what your business is, no matter what product or service you're selling, establishing your buyer personas is a quintessential first step to constructing a solid base for customer success. Even if you haven't pulled these profiles together yet, the customer success strategy you have already been following is publishing and promoting content that focuses on the needs of your audience.
By doing so, you're already addressing the 69% of B2B buyers who agree that the single most influential aspect of any vendor's website is "relevant content that speaks directly to [their] company."
2. Product/Service Education
Some customers may enjoy your content but aren't going to know why they need your product or service. Perhaps your product or company is new to the industry and potential leads are dubious of your credibility. Or, maybe customers aren't even aware of the problem they're experiencing, forcing you to point it out to them and explain how your company can revolutionize their lives.
These customers are still valuable leads, however, you'll just need to educate them before they'll be motivated to buy your product or service. Your business can do this by offering free content that includes information about your company or industry. This includes blog posts, emails, interviews with employees, etc. The goal of this content is to make your brand appear more credible to your target audience.
At Hubspot, we do a good job of educating users. Aside from the blog you're enjoying at this moment, HubSpot offers free training programs through HubSpot Academy. These programs include video lessons that guide viewers through how to use HubSpot tools. Additionally, HubSpot explains how these tools can be integrated into your company's marketing, sales, and customer service strategies.
By educating your potential leads as well as current customers, your business will create a more user-friendly customer experience. This ensures customer success because it minimizes the number of potential roadblocks that users will face when using your product or service.
3. Customer Acquisition
When it comes to customer acquisition, it's your sales team who has hold of the reins. While prospects convert into qualified leads and move further along the funnel, their experience and expectations of your business truly begin to take shape. Should they close and become a customer, they'll expect the same level of consistency as the relationship builds. This is why it's so important that:
A member of your Sales team builds a strong rapport with the prospect.
Each person from your team with whom the prospect has contact is "on the same page."
Operations or a member of the customer's future account team is brought into sales discussions early on.
So here's what you're already doing right … During those discovery calls your reps are holding with engaged leads — where they're learning more about customer needs, talking about pricing, discussing how your company works — Sales inevitably explains the results a customer can expect from your product or service delivery team.
To support these efforts, implementing the right technology is essential. If you're one of the 91% of B2B companies with more than 11 employees that's invested in a customer relationship management (CRM) software, then that's another checked box on the customer success to-do list. Moreover, it would be prudent to draw up a clear strategy statement in which Marketing, Sales and any other key stakeholders agree on. This agreement will succinctly define your target audience(s), how you intend to help them, the role each department plays and what your team (or your product) will deliver.
It sounds so simple, but you'd be surprised how often prospects are sold a dream that ultimately goes sour once they make the purchase. The key here is that your Marketing, Sales and Operations teams are all working together towards mutual goals. If these departments are not aligned from the very beginning — or they do not have the same working knowledge of the product or service (or access to the same data), you're brewing up a mélange of impending client retention problems.
4. Guided Onboarding
Does your business already have a documented onboarding process? If so, you're on the right track to customer success yet again. However, to optimize your onboarding process, it may just be a matter of fine-tuning smaller details.
Onboarding is potentially the most critical stage for any B2B company — in part, because there are so many opportunities for the best-laid plans to go awry. The smoothest shift from acquisition to onboarding is to have internal operations get involved during the last leg of the sales process, and to have your sales team stay involved during the beginning of the onboarding stage.
Remember, your client has shared a lot of info with sales and they're excited about their decision to work with you. After all, they chose you over your competitors. The last thing you want is for buyer's remorse to sink in — and you can help avoid this by having one person see that all onboarding activities are carried out in a timely manner by the appropriate departments (including IT, Finance, Engineering, etc.) and that each department is aware of where the customer is in the onboarding process.
Particularly for professional services and technology companies, it's common that you'll be spending a good deal of time discussing pricing with customers before anything is set into motion. Though it's important you aren't taken advantage of, it will be well worth it when the customer is properly empowered to use your product or service to the fullest and they've spent a good deal of time with both a salesperson and an account manager.
5. Customer Support
While you can't hold your customers' hands at every step of the customer journey, you can always be there for them with reliable customer support. The more customers use your product or service, the more questions and roadblocks they're bound to encounter. This is normal for any business, but how you assist your customers with overcoming these challenges will play a major role in customer success.
Your customer support team should be readily available to help customers whenever they get stuck. Whether the question is simple or complex, your team needs to provide quick and concise answers that resolve customer requests in the first encounter. In fact, 67% of customer churn can be avoided if your support team is able to fulfill the customer's needs during the first interaction.
If your customer support team is struggling to resolve customer requests, you may want to consider adopting customer service tools that can help. These tools provide your support team with advantages that help them organize and manage incoming service requests. You can also create self-service support options that guide customers to solutions on their own. This way your customers don't have to pick up the phone or wait on hold when they need an immediate answer to their question.
6. Value Realization
This stage is when your customer's a-ha moment comes to fruition. They picked you. They like you. And they're getting what they want out of the relationship.
It's also important to note that value realization is less of a stage, and more of an ongoing piece of the B2B customer journey. In light of this, it's absolutely essential that you have an in-depth understanding of your customer's expectations and desired outcome.
What value realization looks like for a medical device manufacturer will drastically differ from what it looks like for a marketing firm or a corporate presentation skills training company. Frankly, it's probably going to look quite different for each of your customers, depending on the problems they came to you with in the first place.
You likely have a person who checks in with the customer on at least a semi-regular basis to make sure these expectations and outcomes are being met. It's your company's job to ensure the customer understands and receives the entire value of your product or service.
Of course, it's in your best interests that the customer continues to derive value from the engagement over and over. So, use your check-ins wisely; don't be nervous about asking what's going well and what you could do better. Your customers will appreciate the opportunity to provide their insight. It's during this stage that your two companies begin to cement a long-lasting relationship, ultimately leading to customer loyalty.
7. Customer Loyalty
Customer loyalty means that the customer can't see themselves doing business with anybody else. You're "the one." Much like in the inbound marketing methodology's Delight phase, the customer has become an evangelist — a person happy to tout your product, service, brand, etc. on your behalf to others in his or her network.
In other words, a loyal customer is a customer primed for a review, a testimonial or even a referral. Once you've firmly established customer loyalty, it's a common strategy to present your happy customer with this type of request. Wouldn't you know, it's also another customer success strategy.
Perhaps you simply haven't documented a timeline, series of events or metrics to help you determine exactly when to reach out. Take the time to sit down with leaders from sales, marketing, and customer service and come up with a consensus for what type of criteria you use to identify appropriate timing. Better yet, it may also be practical to draw up email templates you can recycle that streamline the request process for various types of brand evangelism activities.
8. Expansion Offers
Similar to customer loyalty, expansion offers are all about timing. If you've been working with a particular customer for a while, you're well aware of their needs. Your relationship with them can be described as transparent, as you likely already know if they're willing to approach the subject of expanding their financial relationship with you.
For a service provider, this might be tied to a renewal cycle. For a widget producer, it might be an increase in sales volume. In any industry, it may simply be an upsell or a cross-sell, depending on your company's offerings. Whatever environment you're selling in, your salespeople are already on the case. Assess the customer's level of engagement with the collateral being delivered to them, and you'll have greater insight into what that "right time" should be.
See? That wasn't so bad. While you begin to find your customer success bearings, know that much of what you're already doing as a profitable and productive company is customer success, just under a different name.
As a wise woman (*ahem*… my mother) once said, "there is no substitute for paying attention." If you pay good attention to your customers, take the time to fully understand their needs and work with them to achieve their goals, creating a customer success program will come easily to you — and you'll reap the benefits of long-term client relationships.
For more strategies to improve customer success, read about the benefits of combining marketing and customer success.