Why would a company give away their services and products for free?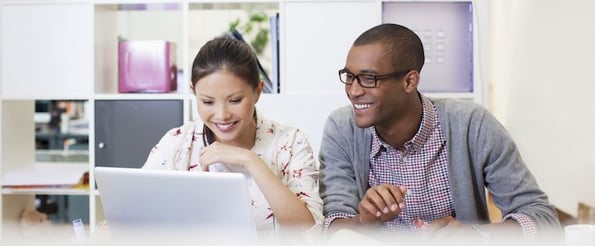 For starters, consumers love the word free, and they perceive any free offer as instant value. Think of the rush you get when someone brings in doughnuts to the office. Although you only save about $1.25, you tweet, "Free doughnuts this morning #BestDayEver!"
Software-as-a-service (SaaS) companies are seeking to capture the feeling you get when there's a complimentary box of donuts at work by offering free subscription options to their pricing tier. Freemium (free + subscription) business models are a no-brainer for companies to attract more users, but this model can also complicate customer success.
Although consumers love free things, they also have a special affinity for exceptional customer service. They expect to be treated like a valued partner, with their problems and questions answered immediately. And with 70% of buying experiences based on how customers feel they are treated, companies must invest in top-notch customer service.
As more SaaS companies adopt freemium business models, it begs the question -- where does customer success fit into the free subscription dynamics?
Read on to dig deeper into the definition of freemium, and to learn about how three freemium SaaS companies approach free user customer success.
What is Freemium?
Freemium is a business model that allows customers to receive basic services or products for free, but requires them to pay for any additional premium features.
SaaS companies use freemium as a market entry strategy to quickly attract new users and measure interest around new software commodities. Unlike a free trial, the freemium model offers software for free without time limitations. The idea is, the user will derive so much value from the free product, they'll want to pay to upgrade to the premium offerings.
Here's an example of a freemium business model: Spotify.
Freemium models are popular among brands that target a large market, and one of the most popular examples is Spotify's free subscription. A free user can listen to music without paying a dime, but there are two stipulations: If they try to skip too many songs in their playlist, they will have to listen to a mandatory 30-second advertisement, and if an artist releases a new album, a free user will have to wait two weeks before they can access the new music.
Eventually, if the free user reaches their breaking point and cannot listen to another jingle and needs to hear Drake's new album immediately, they can sign up and pay the $10 a month for greater music freedom.
Spotify reaches millions of people who are uncertain about paying for music. They cracked the code and quickly gain more premium subscribers from their free users every day with a 40% conversion rate in our anti-advertising and anti-interruptions world. Most freemium SaaS companies can't ignore their free users or pepper them with ads and see such impactful conversions.
How Do SaaS Companies do Freemium Customer Success?
The decision to service free users is a tricky balance. Businesses want to ensure that their free users have a good experience so they eventually become a paying customer. However, with a good experience comes the cost to service a free user with technology and people resources.
By definition, customer success is intended to set customers up for success -- as in, paying users who contribute to the preservation of a company. Freemium blurs those lines and forces SaaS organizations to think critically about who is a customer and who needs high-quality service in order to see success with their product.
Below are three examples of real SaaS companies that are nailing freemium customer success:
1. Slack delivers customer success based on user potential.
Slack is a messaging application for teams to communicate information with each other and access past material. It has become a popular application among customer success teams with the instant message capability to capture answers to questions quickly.
Upon signup, a free Slack user has access to their getting started guides and prompts that instruct a user on how to get set up right away in the product. The guides also have department playbooks to set up Slack in the most efficient way depending on the intention.
A free user also has access to the standard support and can submit a ticket to express their problems and technical difficulties. Many customer success teams rely on Slack for internal communication to provide answers to their customers' problems quickly and Slack must work properly in order to keep their correspondence afloat.
Slack's Judy Watkins, the Senior Manager for Customer Experience believes that "if [Slack] provide[s] the same level of support to everyone, then maybe some of those free customers will become paid customers because of the level of support we're providing."
With 6 million users and 4 million paying customers the 'support for all' customer success methodology is working for Slack.
2. InVision provides customer success tools for users to help themselves.
InVision is a prototype tool for designers to mock up projects and ideas. When a free user signs up, they are immediately brought to a "getting started" page that includes a prompt to start a project, and a library of videos to reference with basic tutorials and workflow tips for those who are more advanced. The page walks the user through the basic steps to start a project without overcomplicated options.
InVision produces robust content, with a dozen getting started guides, several knowledge base common question categories, webinars, and community boards. Their customer success focus is about enabling the user to help themselves and find answers before they reach out to their customer success team.
Free users do have support access through InVision's contact us page. To bolster their efforts on being transparent, InVision also has a support Twitter handle that highlights company-wide issues and real-time updates.
To uncover more about their customer success model InVision's Head of Support, Scott Markovits discussed speaking with a customer who asks for a feature that is not included in their level of subscription.
"If our team has the ability to provide access to the result they need (ex. un-archive a project), we'll make every effort to do a one-off favor," he explains. "If impossible, we'll detail the value added in the upgraded plan and offer a month or so of discounted service to help make the transition a bit easier for them."
All of InVision's supportive materials and helpful mentality had lead to serve 80% of the Fortune 100 and over 3 million users.
3. Zapier makes customer success a company-wide initiative.
Zapier is a third-party integration system that connects apps to create automation. Its "Free Forever" plan allows a user to select the applications they want to connect and the triggers to set the automation actions. There are suggested "zaps," or integrations, and popular articles to guide a free user through setup.
By nature, Zapier is more complex to use, with integrations involving multiple applications, several automation actions, and simply more factors at play with a higher risk of error.
In order to provide service everyone, Zapier operates by the philosophy, "…we believe that the best way to help people is to put everyone on support. Around here, we call it 'all hands support,' which means that every person on the team -- no matter the job title -- spends some portion of their day, week, or month talking directly to customers and solving problems for them," according to CEO Wade Foster.
No matter what your job title, all Zapier employees take shifts to troubleshoot with their users and set them up for success. Foster believes when everyone pitches in, "support becomes faster, easier and less expensive."
Zapier has some unconventional employee tactics and proves it pays off to do things differently. Since 2014, Zapier has been profitable, hit the 1 million plus users mark in 2016 and currently at a $35 million annualized run rate. Zapier capitalizes on a customer focus culture.
Do you know of other freemium SaaS companies who incorporate customer success for their free users? Share your thoughts with me on Twitter.