In ecommerce, reliable customer service plays a key role in growing a business. Customers need to trust your company and a consistent support experience can make their buying decision much easier.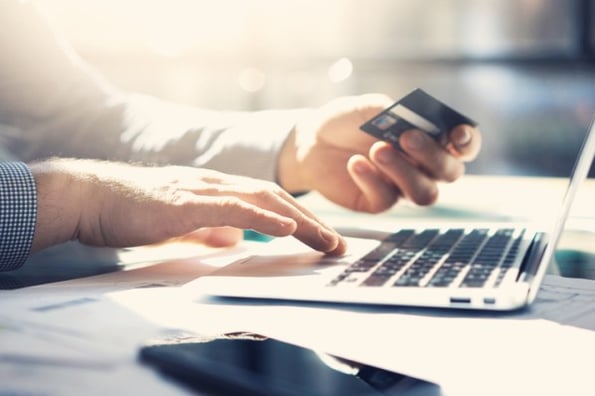 However, building an excellent customer service offer takes time and it's never easily accomplished. You not only need to find the right service reps, but also the best service tools. In ecommerce, the technology your team uses and provides to customers can make or break the service experience.
Most ecommerce platforms provide an option to add a help desk so you can take better care of customers. However, price can deter a lot of small business owners from purchasing a full-fledged help desk. Instead, these companies rely on creative workarounds to meet both the needs of their customers and their business.
In this article, let's discuss some of these ways you can build a cost-effective help desk in your ecommerce store.
How to Create a Cost-Effective Help Desk for Ecommerce
1. Use self-service solutions.
One of the most effective ways to support customers is by helping them support themselves. There are many scenarios where customers can easily find a solution without contacting a support agent. This saves reps time and creates a better experience for the customer.
A simple way to implement customer self-service is by adding a knowledge base to your website. This is a living resource that's routinely updated with step-by-step instructions for operating and troubleshooting products. You can categorize your knowledge base into several sections such as "Getting Started," "FAQs," "Troubleshooting," "Use Cases," etc. This will make it easy for customers to check your knowledge base before opening a new support ticket.
We can see an example of this process in the image below.
When a customer types in an issue, the support form displays a relevant solution in the knowledge base. If there isn't a recorded solution, the customer will know they need to call in for help. In ecommerce, you want to keep customers engaged with your site and this feature removes a potential distraction.
2. Integrate live chat.
For immediate assistance, the best ecommerce communication channel is live chat. That's because it directly connects customers with support representatives, getting them quicker resolutions to their problems. And, a lot of customers prefer the simplicity of a chat widget more than filling out multiple fields on a support form.
Additionally, live chat offers valuable insights when capturing leads and acquiring new customers. Most live chat software offers options to monitor user activity on your website, allowing you to prompt the chat widget at timely opportunities. By reacting to customer behavior, your ecommerce team will find more chances to upsell and cross-sell.
Take a look at the example below where a live chat widget is launched shortly after a visitor clicks on a section of the store.
3. Automate routine tasks.
Customer service reps often perform the same tasks every day. One example of this is creating a service or support ticket. Regardless of the issue, the rep repeats the same process of creating the ticket, filling out its case details, and updating it until it's closed. While this isn't very taxing on the rep, it does get tedious, especially when you repeat the process upwards of 50 times a day.
Automating manual processes like these can make a significant impact on your ecommerce service experience. Customers will get answers faster and reps will spend less time performing menial tasks. Instead, they can focus on urgent and complex cases that require more time and energy to resolve. Therefore, regardless of the help desk you choose to adopt, the ability to automate your customer support workflow should be high on your list of criteria.
4. Adopt customer service tools.
When looking for a cost-effective help desk, it's important to see if there are features that reduce your support team's workload. For instance, canned responses save reps time when responding to customers. Instead of repeating or re-writing common responses, reps can simply insert a pre-written message then personalize it to fit the customer's needs.
Additionally, many help desks offer centralized dashboards that manage multiple communication channels in one place. This lets you provide omni-channel support without having to assign separate service representatives to each communication channel. That's incredibly useful for SMB's that may not have a giant support team, but still need to communicate with customers across several mediums.
5. Monitor team performance.
If you want to improve your ecommerce experience, you need to monitor your service team. Your help desk should give you ample options for measuring your team's performance as a whole as well as the performance of individual representatives. This way you can highlight initiatives that are going well and reward employees who are going above and beyond.
The example below shows the report we use to measure our customer service team.
Your team's performance report should show you ticket volume, customers' satisfaction rating, average response time, resolution rate, and any other metrics that are relevant to the service team. Consistently checking in on these metrics will ensure your team reaches the goals set by management and create a better customer experience.
Building a reliable help desk system for your customers doesn't need to be an expensive affair. Several help desk tools offer great features and flexible pricing plans. All you have to do is to understand the essential features you need to create an efficient help desk and choose a plan suitable for the size and scope of your business.
If you're ready to adopt a solution for your business, check out this list of the best help desk software.