I started my career at HubSpot as a Support engineer taking calls and solving customer issues. It's been a few years since I was on the front lines, but I still remember the rush of accomplishment that followed solving the sometimes-tricky questions our customers had and helping them get back to their day.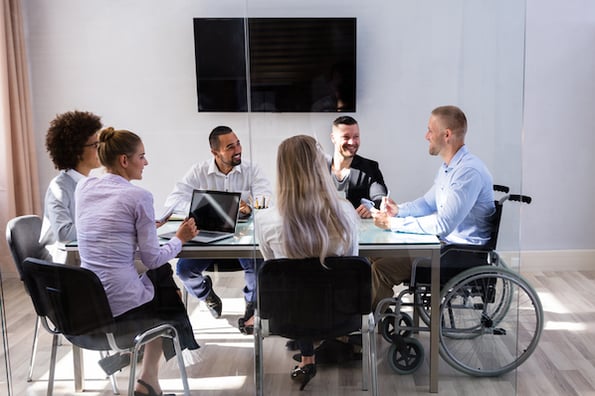 When I joined the team, HubSpot's Support crew was 10 reps strong. We did whatever we could to help our customers (and each other) get to the right answer.
Fast forward 5 years, HubSpot has grown a lot, and so has our customer base, our product, and our support team. I rejoined the support team as a Team Operations manager and had to quickly figure out how to scale a team of support specialists 10 times in size. In other words, I had to figure out how to provide team members with the right resources, guidance and support so they could efficiently serve the evolving needs of our growing customer base.
In this post, I want to pass along some best practices I've learned while scaling the HubSpot Customer Support Team. These tips should help your company overcome the common roadblocks that may occur when growing a customer service team.
How to Scale a Customer Support Team
Identify your primary lever.
Reassess valuable resources.
Rethink your hiring strategy.
Find creative and cost-efficient solutions.
Categorize and research support cases.
Align your goals with other departments.
Analyze customer and employee feedback.
1. Identify your levers.
If you're thinking about expanding your customer support team, you first need to identify the levers that drive your team's results. Think of levers as the ingredients in your secret sauce. Support is made up of people, systems, and processes. What's the secret to your team's success?
For us, it was the people. They were the single biggest investment on our team, and the single most important lever to focus on.
Specialists in support were constantly using their skills and their vast knowledge of HubSpot to help our customers reach their objectives. So, it was important to invest in hiring specialists with the right attributes, developing them with the right skills, and preparing them with the right expectations to help our business succeed.
We put people at the forefront of our scaling process so that the changes we made supported their success in the long run. When all of your people succeed, your business will, too.
2. Reassess valuable resources.
Scaling is all about using resources more effectively. You're not just growing; you're growing smarter with the tools you have at your disposal. It's a push-pull relationship between optimizing your current resources and bringing on new ones.
And, as we mentioned above, our most valuable resource is people. At least 70% of scaling is investing in the people on your team.
So, during our operations meetings we asked questions like, "How can we reinvest in our people if they provide outsized value?" and, "When our employees do what we need, how do we create more value for them?" and, finally, "How will we balance customer needs with the needs of our employees?"
These questions provided guidelines for what we can do with our current people and how we could create positive change. We knew not only what our customers wanted but how to provide it to them while keeping our employees happy. When scaling, you need to invest in your customers and your employees to ensure long-term success.
3. Rethink your hiring strategy.
One major change we made at HubSpot was thinking differently about who we hired and the expectations we would have for these new employees.
We decided to rethink our hiring strategy through a three-step process. First, we started thinking critically about what our customers valued most from interacting with support. We challenged preconceived notions about what skills would be necessary for a candidate to succeed -- like a previous background in tech -- and which ones can be gained through experience in the role.
The next step was to reassess our interview process. We shifted our focus away from specific tech or support experience and, instead, focused on transferable skills and attributes, like curiosity, initiative, and analytical thinking. We decided to provide people with scenarios where they could showcase their skills instead of asking candidates to recount past experiences.
The third step was supporting new hires with an employee onboarding program geared at giving them the context needed to do their job. This program trained new hires in the skills, resources, and internal processes they'd need on a regular basis. This helped unlock our employees' potential as quickly as possible.
4. Find creative and cost-efficient solutions.
Increasing a team's headcount is expensive. So, we needed to look for opportunities outside of headcount to create an outsized impact.
We asked ourselves what we could be doing better to stem the tide of case volume.
In 2015, roughly 73% of HubSpot's case volume came from customers asking how to use one of our tools. We realized that the answers to these questions were common knowledge, but they weren't documented anywhere for our customers to see. If we could make these answers publicly available, we could reduce a significant chunk of case volume. This made support documentation a scale operation.
The tricky part was that we didn't have the budget to hire tech writers. So instead, we borrowed time from top-performing support reps to curate a knowledge base. We had them write support documentation then took it step-by-step until we were devoting individual reps to our documentation teams.
This accomplished our goal of deflecting cases, but something else happened. Not only were our customers using the documentation, but our support reps were, too. For instance, if a new rep was stuck on a case, they could quickly search the knowledge base to see if it was a common or reported issue. By removing data silos and making information readily accessible, we inadvertently improved internal communication and productivity.
5. Categorize support cases.
I mentioned earlier that 70% of scaling is investing in people. So, you're probably wondering about that other 30%.
That part of scaling is looking at your current resources -- the non-human ones -- and improving how you use them.
One way to look at this is to be proactive and solve problems before customers are forced to reach out to your support team. A great place to start is with your support cases. Categorizing and analyzing tickets can help you identify and resolve recurrent customer issues.
On our team, we decided to segment tickets based on a few key properties, as shown below:
Knowing where and why a user got stuck helped us create actionable solutions for customers. For example, in 2017 about one-third of our email support tickets were referring to our email tool. It wasn't that the tool wasn't working, it was that the user flow made it difficult to send an email. Customers had to reach out to our support team every time they wanted to email someone. Not ideal.
We decided to share this data with the product manager in charge of the email feature and suggested that changing the user flow could lead to a better customer experience. Once we corrected this issue, we saw a significant reduction in case volume surrounding email tickets.
6. Align your goals with other departments.
When working with other teams, it's important to understand and align with what they care about. That way, you can translate your problems into something they can relate to. You're not dumping your problems on them, but rather, defining them in a way they understand and value.
To do this, start by providing context around your situation. Make your case, but give people the autonomy to make their own choices. You need to influence commitment without forcing a decision. We've failed to incite change when we've forced ideas on other teams.
Take the example above. We were able to get the product manager to change the user flow because we explained it in a way she would value. Her focus is on product/market fit, not support case volume. So, she cares most about the user experience with our product.
Therefore, we needed to explain why correcting the user flow would lead to a better customer experience. We showed her how a solution would benefit both teams and create a more delightful experience for our customers. This led to a collaborative effort that was mutually beneficial for us, the product manager, and most importantly, our customers.
7. Analyze customer and employee feedback.
During this scaling process, our greatest source of inspiration came from our customers. We used NPS® to gather feedback and looked for patterns in our customers' responses. We found that they were more upset with our product than they were with our services. This was extremely useful information that we passed along to our product development teams.
We also held what we called, "surround sound apartments." We would reach out to other teams to get and share feedback on the customer experience. Leadership would meet weekly or biweekly to discuss any recurrent issues and strategize long-term solutions.
We also collected feedback from employees. We used eNPS surveys to monitor how our employees felt about their workspace. We put our customers first, our employees second, and HubSpot third. Again, we invested in our people.
For more tips on scaling a support team, read about support as a service.
Net Promoter, Net Promoter System, Net Promoter Score, NPS and the NPS-related emoticons are registered trademarks of Bain & Company, Inc., Fred Reichheld and Satmetrix Systems, Inc.