User onboarding may seem complex, but it's really a rewarding service that most SaaS platforms should provide. After all, if users never get comfortable with your product or understand it's real value, they'll not only move on from it, but from your platform altogether.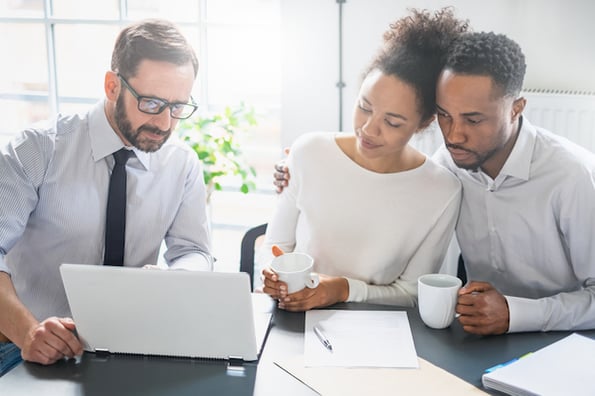 And, while your UX design should be simple and intuitive, an onboarding program is always crucial to customer success, regardless of how easy it is to use your product.
Here's why:
It shows that you care about customer satisfaction because you're willing to train users and answer questions immediately after purchase.
It makes a user more attentive and interested in your product which further engages them while minimizing the learning curve.
It turns prospects into dedicated users that bring more revenue through purchasing upgrades and referrals.
As straightforward as user onboarding may sound, creating a program that's both exciting and informative is no easy task. Many platforms — SaaS or not — have tried, and just as many have failed. In fact, the ideal churn rate for SaaS businesses is 5% and only one-third of SaaS platforms are at or below that benchmark.
In this post, we'll examine some successful examples of SaaS onboarding sequences that you can use as inspiration for the onboarding program at your business.
SaaS Onboarding Examples
While HubSpot offers a personalized onboarding sequence for paid users, free users will still receive a welcome email as well as a range of interactive elements that present themselves within the platform.
HubSpot's process begins by validating the user's email address via the confirmation email shown above. Once the user clicks on the CTA, HubSpot asks questions and collects data that helps users set up their accounts and keeps them engaged and interested in learning more about the platform.
For example, when creating a password, HubSpot provides a checklist that turns green once your password matches the listed requirements. This allows users to go through the setup process faster and move into the product demo with less friction.
Once the password is set up, users are then presented with a walkthrough of the product. The walkthrough explains how to use core tools and points out handy features that you may have overlooked. This messaging is informative from start to finish, with micro-copy explaining each lesson thoroughly and elements like GIFs and emojis accompanying the copy to create a more delightful experience.
This type of in-app onboarding sequence helps users not only learn how to use the product, but also helps them accomplish meaningful work while doing so. You're not just going through a scripted tutorial that will be tossed aside once completed. You're learning how HubSpot can assist you with your business goals and everyday workflow.
Moosend is a SaaS platform that specializes in email marketing and marketing automation. Being an email company, it's no surprise that it's created an email sequence to engage its new users.
Moosend's onboarding program consists of seven emails with engaging copy, clear CTAs, and a link to Moosend Academy, which is a series of video courses aimed at showcasing and explaining the platform's core features.
From the beginning of the sequence, Moosend informs its users about the emails they'll receive as part of their onboarding process and encourages them to explore the platform to learn more about its features. Below is an example of the first email that users receive.
At the bottom of each email, there's a link to the platform's knowledge base as well as the FAQ page. That way, the platform can answer all types of questions related to email marketing and automation features.
Moosend also uses a bar at the top of the email to show the user's progress throughout onboarding. This gives the user a little more motivation to complete the program, especially as they move towards the end of the bar. According to a study at the University of Chicago Booth School of Business, the closer a user is to a goal, the more they'll strive to reach it.
Moosend's email sequence aims to engage. By asking small questions that users can reply to, and adding interactive elements such as the GIFs below each CTA, Moosend's onboarding emails engage users and motivate them to complete tasks.
Sprout Social is a social media analytics tool that lets you manage your social accounts from one platform. It also provides valuable tools that analyze posts and engagement rates, so you can get the most out of your content.
If you have a multitude of social media accounts, connecting them all can be pretty tedious. Fortunately, Sprout Social's onboarding service aims to eliminate that feeling, so you can start posting shortly after signing up.
At first, users are asked to connect their Twitter, then their Facebook, Instagram, or LinkedIn accounts. Following suit, users are asked to describe their experience with social media management and what they hope to achieve by using the platform.
Lastly, a mini product tour gives users all of the information they need to get started with Sprout and showcases the platform's value before it gathers any data from the user. This is an important step because it highlights Sprout Social's value proposition and gently guides users through the account activation process.
Wistia is a handy platform that allows marketers to create, manage, and publish videos. Since video marketing is one of the most engaging forms of customer acquisition, a tool like Wistia needs an onboarding sequence that's just as engaging to capture its users' attention.
Starting with asking users to set their primary goal, Wistia provides an onboarding program that helps users see the benefits of its product.
Once parameters like goals and level of expertise are established, Wistia asks users to take action. They can either upload their own videos or use one of Wistia's ready-made ones. That way, the platform makes sure that an experienced user will remain motivated throughout the onboarding sequence while also educating new customers.
This SaaS platform guides users through the video-making process — and not just with micro-copy and "Got it" CTAs. Instead, users need to physically use the platform and go through a checklist before they can complete their onboarding program.
Trello is a task management and content calendar tool that helps marketers and product developers plan and collaborate. Its user onboarding is effective because of its simplicity. Everything a user needs is right in front of their eyes — or in Trello's case, right on their boards.
Trello's welcome board is a complete project management and productivity board with a little twist. All the necessary fields are filled. That way, Trello aims to demonstrate its use and value in a way that will satisfy visual learners.
The "Stuff to try" list looks exactly like a classic Trello list, and each board gives instructions on the steps a user should follow.
When you open a card, Trello cleverly demonstrates what you can add to it and how it can help you organize your work — as depicted in the example below.
All in all, Trello's onboarding sequence is one that engages users and encourages them to click around and explore. It's a simple, sleek procedure that teaches the basics in an interesting, informative way.
User onboarding is a much-needed process that can make or break customer expectations. Successful onboarding can increase Customer Lifetime Value (CLV), improve lead conversion, and establish a positive brand reputation through word-of-mouth feedback and customer referrals.
For more SaaS tips, read how to build a SaaS customer service team.