HubSpot was founded in 2006, and since then our customer support infrastructure has come a long way. We used to be a team of about five support representatives with only phone support available. Today, we are a team of around 300 support employees across six global offices available on live chat, email, phones, and even Twitter. During this exciting period of growth, I oversaw our support teams as VP of Services and Support.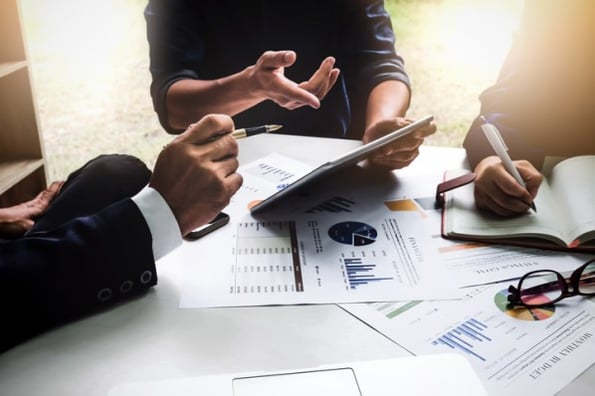 Growing companies often have questions for me about this experience. They want to know how they can scale support and deliver a great customer experience as their customer base explodes. They also ask how they can best grow support across different time zones and countries.
Back then, we needed to improve our support coverage to be available for our customers around the world. We didn't get here overnight but rather through trial and error. That's why I'm excited to share in this post what we learned as we grew HubSpot support, stage by stage.
How to Set Support Hours
1. Startup Class
I like to call this stage the startup class because your support team is in the first stage of its operations. You have one main team of about five support representatives and you offer a total of thirteen hours of support daily, Monday through Friday. Half of the team works from 7 AM to 4 PM and the other half works 11 AM to 8 PM.
Because of the small nature of your company, individuals within the company tend to wear multiple hats. On some days, your CEO may even be manning the customer support line. Your team is small, tight, and offers a personalized customer support experience.
2. Growing Team
You are currently experiencing your first stage of growth. You're one team of about fifteen support representatives, having grown three-fold since your startup stage. You still cover 13 hours of support but now include weekends as well.
To accommodate having new weekend shifts, you let customer support representatives take Thursday and Friday off in exchange for working Saturday and Sunday. Getting buy-in from support representatives for this shift exchange is your first growing pain as an expanding team. However, it's a necessary step of growth for scaling support operations.
You also gain more flexibility in terms of shift scheduling since you can now stagger support hours by having reps start at hour-intervals (i.e. 7 AM to 4 PM shift, 11 AM to 8 PM shift, etc.). With the right scheduling practices, you can have a highly efficient support team available seven days of the week.
3. 24/7 Commitment
Committing to customers 24/7 is a major sign of growth for any company. At this stage, a support team has two teams and about 20 support representatives. In this first stage of 24/7 customer service, a company can offer 24 hours of support Monday through Friday and 13 hours of support on weekends.
The scheduling format follows the preceding stage with 7 AM to 8 PM shifts Monday through Friday, as well as rotating weekend shifts. However, to introduce night coverage, you have to dedicate overnight reps who work four days out of the week. This is the last step before teams may considering hiring remote support representatives to truly offer around the clock coverage.
4. International Support
At this point, your customer support team is ready to go international. This will decrease reliance on overnight shifts and extended support availability beyond the standard working hours of 9 AM to 5 PM.
By hiring abroad, you're increasing your global presence and showing a steadfast commitment to international customers. At this stage, your customer support team has around 40 support representatives and your international team may have as few as three to five representatives.
For HubSpot, Western Europe was the location of our first non-North American support team because we had the most customers in that region outside of North America. It's not an understatement to say the Ireland office was a game-changer for our business. By opening doors there, we welcomed customer support representatives from all over Europe who were fluent in English, Spanish, French, and Portuguese. We were finally beginning to embody what it meant to be a global company.
5. Global Support
There's the first step of going international and then there's the more important step of truly going global. I like to call this the follow-the-sun globalized approach. It entails adding support teams in three major regions: AMER, EMEA, and APAC (Americas, Europe/Middle East/Africa, Asia Pacific).
As a team of about 80 support representatives, the entire team is big enough to call for this globalized approach. At this stage in HubSpot's trajectory, the Dublin office supported all of our EMEA customers. And our HubSpot office in Singapore covered the APAC time zone and worked closely with our Australian customers.
6. Matching Customers to Teams
Now that you've established more teams and offices around the world, you can add an extra layer of having language and culture-based teams in different regions. Your team should now have grown to about 150 representatives.
At HubSpot, the Dublin office served as our main EMEA headquarters. At first, we had French and German support based in Dublin. However, as new offices opened in both Berlin and Paris, there was the opportunity for tenured language support reps to move back to their home country and grow our support teams in Germany and France.
As support teams scale and grow, there's so much more to do with the structuring of support teams. But we'll leave it at this stage for now.
Why Support Hours Are Important to Customer Service
I hope you enjoyed these general guidelines for setting up your growing support team for long-term success. The main takeaway is to adapt your teams based on your business's and customers' needs. As the number of customer requests grows, you should also scale your practices to match the demand.
Keep in mind that global expansion is not the only way to grow and scale your teams. It's no longer an excuse to not have the technology for international customers to reach you. Live chat and Email support channels don't require a huge lift for support teams working with customers around the clock and the globe.
Customers want immediate access to answers and support teams should be prepared to provide those solutions in a quick, seamless fashion. Providing top-notch customer support and service should be your team's ultimate North Star. As your support team grows and scales, it's important to not lose sight of your organization's mission to help customers.
If you're looking for more information to improve your customer service team, check out what our research team found about the state of customer service in 2019.