If you work in IT or customer support, you may have heard a colleague or manager use the term "trouble ticket," to describe a customer's issue. If like me, you thought this meant the ticket was going to be hard to solve, you'd be happily mistaken.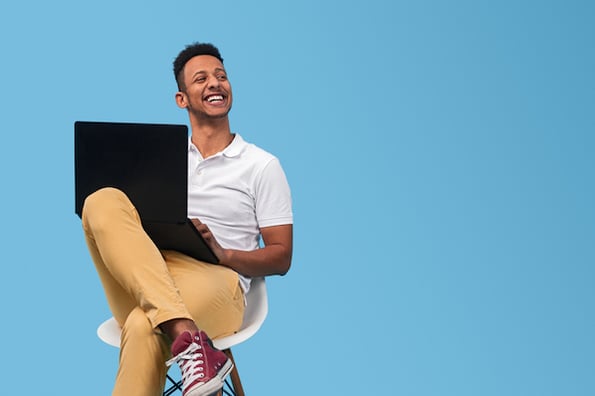 Trouble tickets are a common part of most IT teams, and some customer-facing service teams use this term to refer to their incoming support tickets. It's an industry term that IT professionals have coined over the years and it's an important one to add to your customer service vocabulary.
In this post, let's review what a trouble ticket is. And, for the added fun, let's do it in 50 words or less.
What Is a Trouble Ticket?
A trouble ticket is another term for a support ticket. When a customer or employee has a problem, they submit a document, or ticket, to the IT team describing their issue. The team records important information on the ticket and uses it for communication between the customer and the team.
Be honest, were you counting? If I went over, sign up for our newsletter and send us some feedback.
Like support tickets, trouble tickets are used in a help desk operated by an internal or customer-facing IT team. When a ticket is submitted, a service rep is assigned to it then troubleshoots the issue.
So, why is a trouble ticket any different?
It's not. IT and service professionals call them trouble tickets because it's an original term to describe support tickets. Trouble tickets were once small paper cards that IT teams used to track cases that they were working on. Now, trouble tickets are interactive records kept in a digital ticketing system with powerful features and capabilities.
If you're not familiar with what these tickets or systems look like, let's review a few examples below.
5 Examples of Trouble Ticket Systems
This help desk software allows agents to work simultaneously on cases that are submitted from multiple support channels. They can receive an email request from a coworker while live chatting with a customer about an issue. And, trouble tickets are linked up to the CRM so agents can review the customer or employee's information while they're working on the case.
This trouble ticket system has the option to apply self-service resources directly into the ticket. This makes it easier for agents to encourage customers and employees to use your internal and external knowledge bases.
With this trouble ticket software, your agents can view the status and type of tickets active in their inbox. That way, they know how to prioritize their caseload and whether or not someone has responded on a ticket. Having that information readily available helps agents optimize their workflow and improves case resolution.
4. Example Trouble Ticket System
This example trouble ticket system shows us what a completed trouble ticket would look like. In the image above, all of the case's updates and information are logged on the ticket so we can see exactly how the agent resolved the issue.
Agents using this trouble ticket software have access to the most fundamental help desk features. They can view ticket status, collaborate on cases, and set alerts for responses. This system also lets agents customize their interface so they can create an inbox that compliments their workflow.
Looking for more service tools? Check out this list of support ticketing systems.