What is SaaS software?
"SaaS" stands for software as a service: a software that is hosted online by a company and is available for purchase on a subscription basis and is delivered via the internet.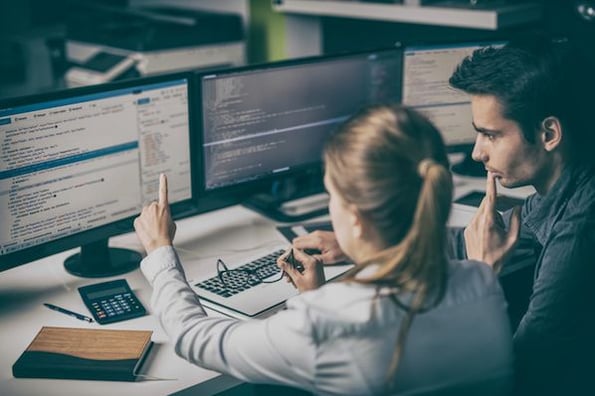 Did you know that the term "ATM machine" is actually redundant? The "M" stands for "machine," so you're actually repeating the word twice. Similarly, "SaaS software" actually means "software as a service software."
But, redundant or not, SaaS software is a ubiquitous term in the business and technology spaces these days, and although you might know what examples of SaaS are, you might not know what it actually means.
"SaaS" stands for "software as a service," and companies that sell SaaS offer software to customers on a subscription basis and that's hosted and distributed online.
Examples of SaaS include cloud-based software like Google Analytics (sold by Google), JIRA (sold by Atlassian), and Service Hub (sold by HubSpot). These cloud-based software are built and hosted by their parent companies and offered on a subscription basis to customers online.
To learn more about SaaS, read about these freemium SaaS companies next.