Smartphones aren't just the future of web browsing — they're the present. According to Statista, over half of all website hits come from mobile devices. This stat might be higher or lower for your own WordPress website. Either way, you need to cater to both desktop and mobile users to stay relevant online.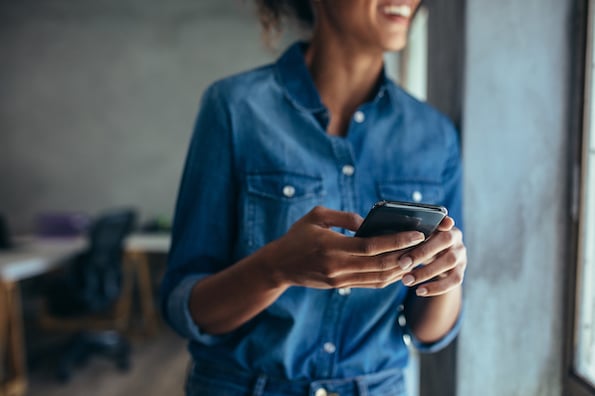 One of the first steps you should take to satisfy mobile visitors is installing a responsive WordPress theme, one that adjusts the layout of your pages to the size of the viewing window. Virtually all quality WordPress themes are responsive by default, since this functionality is essential to retain a mobile audience.
However, you can take your mobile strategy one step further with a mobile application. Many mobile users prefer these apps over mobile websites, and they're an effective means to a larger online following.
The idea of building a mobile application might seem daunting. It requires both frontend and backend programming knowledge, and bringing in an external development team will cost you tens of thousands of dollars, not to mention a months-long timeframe.
But, if you use WordPress, you have an out. There are a handful of paid plugins that can help turn your site into a mobile app for far less time and money than a developer. In this post, we've compiled the four best plugin options to get your online brand neatly packaged in a handy mobile app.
But first, you might be wondering: If I have a mobile website, why have a mobile app at all?
Why You Should Build a Mobile App
It's a fair question. While mobile sites and apps show up on the same devices, mobile apps excel in certain areas that websites can't match. Advantages of a mobile app include:
Convenience: A mobile app cuts out a number of steps to engage with your business. Users simply tap AN icon instead of needing to open their mobile browser and type in your URL.
Speed: Mobile apps store much of their data locally, so content loads faster than websites (even cached ones).
Better user interface: A good WordPress theme will adapt your mobile site to any standard screen size, but a mobile application allows for tighter control over onscreen elements, creating a frictionless user experience.
Access to smartphone features: Your app can make use of features native to the user's device, like the camera, push notifications, and other applications.
In summary, it makes sense to maintain both a mobile site and a mobile app for your business because they both accomplish different things. A responsive website captures traffic from search engines and backlinks, while a mobile app delivers a superior user experience to your customers and/or followers.
Now that we've covered the benefits of mobile apps, let's explore the best options to create one out of your WordPress website.
Best Plugins to Convert WordPress to a Mobile App
AppPresser
Mobiloud
WPMobile.App
AndroApp
AppMySite
If you're itching to get building, start with AppPresser, a premium WordPress application builder that lets you craft your own mobile app solution.
AppPresser features its visual customizer, which works similar to the page builder in WordPress. If you're comfortable designing WordPress page layout, you'll quickly pick up on AppPresser's interface. AppPresser's customizer also displays your website in real-time while you construct it, through its live preview feature.
You'll also be able to control which specific website pages and plugins you bring into your application. This makes AppPresser a relatively lightweight option for building apps integrated with WooCommerce, BuddyPress, or other specialized add-ons.
Pricing: AppPresser offers three monthly plans at $79, $99, and $149 per month. These same plans are also available as an annual subscription at $59, $79, and $129 per month.
Less enthused about designing a mobile application yourself? Try Mobiloud, another leading solution for converting your business' WordPress site into an app for Android or iOS. Mobiloud is more of a conversions service than a plugin: You provide your WordPress site to the team, who designs and maintains your app for you.
Mobiloud's biggest selling point is its all-inclusive plans. The service handles all app creation, testing, publishing, and ongoing distribution via the Apple App Store and Google Play. As long as you stay subscribed, Mobiloud automatically updates your app's content after any changes to your WordPress site and after iOS/Android updates.
This hands-off approach demands absolutely no programming knowledge or experience building website pages. But, if you want to involve your own development team, Mobiloud applications do allow for further customization and fine-tuning in the source code.
For a more collaborative experience, you can purchase Mobiloud's full-service configuration option. This includes meetings with Mobiloud to discuss your application in order to inform greater customization. The team will even generate media and branding materials for your app based on your branding.
Pricing: Mobiloud offers three monthly plans at $150, $250, and $500 per month. These same plans are also available as an annual subscription at $120, $200, and $400 per month. Mobiloud also requires a one-time $450 app setup payment, or $1,850 full-service setup payment.
WPMobile.App (formerly WPApp.Ninja) is a solid choice for aspiring Android and iOS app owners on a budget. It offers many of the customization features of other tools for a one-time payment — no extra monthly, annual, or hidden charges.
WPMobile.App integrates well with the WordPress dashboard, allowing you to set up your app, customize the look, and analyze performance all from the plugin window in your WordPress admin account. You're responsible for the testing phase, but WPMobile also includes a demo app to see your build in action pre-launch.
However, this solution is limited in customization options compared to other app conversion services. There's only one app theme to choose from. While this theme is fully customizable, you'll need to invest more time to produce the app you envision. Still, WPMobile.App is a viable option on a smaller budget.
Pricing: WPMobile.App is available for iOS or Android alone for a one-time payment of 79€ (~$93), or 149€ (~$176) for both iOS and Android apps.
Closing out our list is AndroApp, a WordPress-to-app converter for Android devices. At just $66 per year for a subscription, AndroApp is another cheap alternative to more premium plugins. You might even consider its free version, but your app must then display ads placed by AndroApp.
As a tradeoff for its low annual price, AndroApp doesn't make iOS apps, and its Android apps aren't compatible with other powerful WordPress integrations like WooCommerce. If you're okay with these cons, you'll benefit from AndroApp's metrics reporting, monetization tools, and a variety of themes to match your app's look to your website.
Pricing: An AndroApp subscription is $66/year.
AppMySite deems itself the "world's first AI-powered mobile app builder." With the help of this service, your business can convert WordPress and WooCommerce websites into premium native mobile apps.
As the video below explains, with AppMySite, you don't need to write any code or hire any programmers. You just need a website and you can start customizing your WordPress mobile app in a matter of minutes. Watch the video below to learn more about AppMySite's mobile app creation process.
Pricing: Starts free; $19/month for Starter Plan; $39/month for Pro Plan; $79/month for Premium Plan
Your App is Attainable
It seems like every business offers a mobile application these days, and for good reason. They're fast, convenient, and easy to use — shouldn't they be the same to make? With a specialized plugin, you can get your WordPress site off the desktop and into your users' pockets with an app of your own.