Online forms make it easy for you to collect information from your visitors. It's an opportunity to gather useful data to create a personalized customer journey.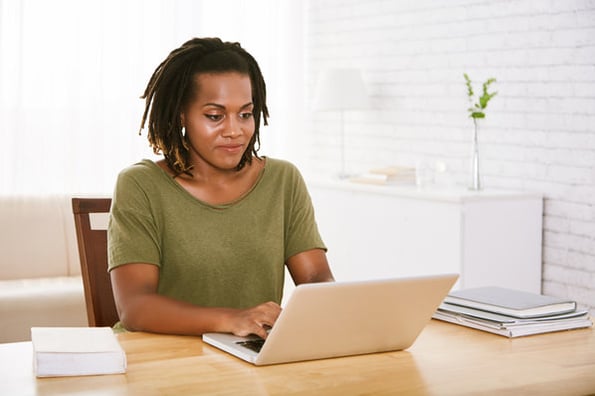 Google Forms is a full-featured tool for creating online surveys and quizzes. You can build everything from event registration forms to customer feedback surveys. Plus, it's free to use with your Google account.
You can build a seamless user experience by adding a form directly to your WordPress website. And with Google Forms, it only takes a few minutes to set up. Let's get started.
Why Use Google Forms with WordPress?
Google Forms lets you select ready-made form templates or customize brand new forms. You can create questions with a variety of responses, including multiple-choice, paragraph text, and file uploads.
With its theme style options, you can change the header image, theme color, and font style to match your brand. You also can control who can access your forms. By inviting specific users, you can steer clear of security issues.
By integrating Google Forms and WordPress, you can avoid slowing down your page load speed because you're not adding another plugin to your site. Also, the responses are readily accessible in the form tool. Or you can take advantage of Google's storage space and automatically send the responses to a Google sheet for you to analyze later.
How to Manually Add a Google Form in WordPress
You can manually add a Google form to your WordPress website. It's fairly simple to do; just follow the steps below.
1. Create and design your form.
2. In the right-hand corner of the screen, click Send.
3. Next to Send via, click the symbol <>.

4. Now, you need to copy the HTML code. Click COPY.
5. Log into your WordPress dashboard.
6. Go to the specific page or post where you want to add the form.
7. Click on the Text tab and then paste in the HTML code. If you're using a page builder plugin like Elementor, you can also insert this code using a custom HTML widget.
8. Preview or publish your post or page. It should look something like this:
Reviewing Your Google Form Submissions
As your survey responses start rolling in, you'll want to start reviewing them. In your Google Forms dashboard, you can access all the responses. Click Responses at the top of the specific form. You'll see the number of form submissions, and you can select either a summary or individual view.
You also can opt to get all the responses through Google Sheets. That way, you can create filtered views of all your responses and make the analysis process easier. To do this, go to the Responses tab, click the three vertical dots, and click Select response destination. Then, click Create to go to the sheet.
Forms are an essential part of your business. Google Forms is a versatile (and free) tool for crafting all types of forms, including feedback forms and registration surveys. When you add Google Forms to WordPress, your website visitors can easily access your forms.