Google AdSense offers an opportunity for website owners to earn money from their sites. AdSense matches ads to your website based on your content and visitors. Then, advertisers pay you to place specific product ads on your website.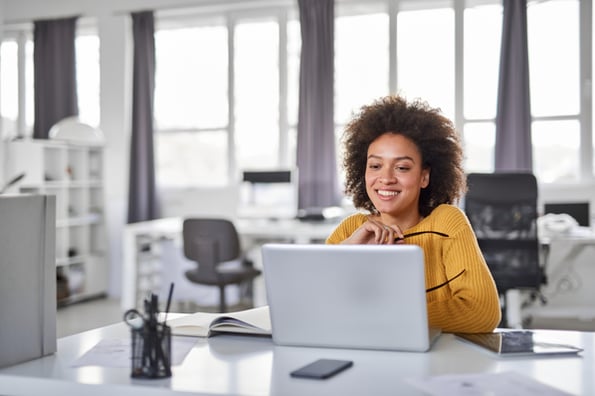 Your AdSense earnings will depend on several factors. Because advertisers pay for clicks on their ads, your website's click-through rate plays an important role in how much money you earn. Getting more visitors to click on an ad can lead to more revenue for your business.
The good news is you can optimize your website's design to increase your click-through rate. With the Admania theme, you can use ad-optimized layouts to insert ads in high-conversion areas, run optimization tests to increase page speed, and place relevant ads in your WooCommerce store.
In this post, we'll learn more about the key features of the Admania theme.
What is Admania?
Admania is a WordPress theme designed for AdSense users and affiliate marketers. The theme is optimized for ad placement to increase your click-through rates. Because this theme offers multiple ad placement areas and testing options, you can earn more advertising money from your website.
Source: Envato Market
Key Features of Admania
Ad placement is an integral part of encouraging visitors to click on advertisements. The Admania theme optimizes ad placement to help you effectively monetize your website. Below are a few key features of the theme.
Widget Builder
WordPress widgets allow non-coders to add functionality to a website. Admania comes with its own widget builder for you to design a customized homepage by simply dragging and dropping your desired widgets on your site. You can also widgetize your sidebar, footer, pages, and posts within the theme.
Ad Placement Options
Admania includes 20 ad-optimized layouts for you to insert ads in high-conversion areas. With the Front-End Ad Live Editor, you can modify ads directly in the theme without logging into your WordPress dashboard. Plus, you can display sticky ads on the posts and sidebars of your site to increase click-throughs.
Source: Envato Market
Speed Optimization
Speed optimization ensures that your visitors receive an optimal website experience. You don't want your visitors to wait for your pages to load — missing an opportunity to click an ad.
The Admania theme uses multiple tools to increase your page speed. For instance, Gtmetrix tests your pages in seven different global locations to make sure the pages load fast for all your visitors worldwide. Google's PageSpeed Insights analyzes the content of your web pages and then generates suggestions to make your pages load faster.
Subscription Boxes
This feature allows you to capture your visitors' email addresses to continue the visitor relationship through email marketing. You can place a subscription box on your website's sidebars, sliders, and posts, so visitors can opt-in to your newsletter. That way, you can send subscribers emails with links to your website, allowing them to reengage with your AdSense ads.
Source: Envato Market
WooCommerce Support
Admania comes with the support of the WooCommerce plugin for you to create an e-commerce website. You can add a store for site visitors to purchase your products and services through multiple payment gateway options. So, even if customers don't directly purchase from your store, they can click on relevant ads that will earn you money.
Source: Envato Market
Google AdSense lets you earn money by placing ads on your website. By increasing your click-through rates, you can earn more money from advertisers. With the Admania theme, you can optimize your website for advertising through layouts with multiple ad placements, optimization tests to boost page speed, and a WooCommece integration to build an e-commerce store. Start increasing your ad revenue today.