Social networks help users build community and connections. Users can connect with their friends or total strangers, join groups relevant to their interests, and simply talk about what's on their minds.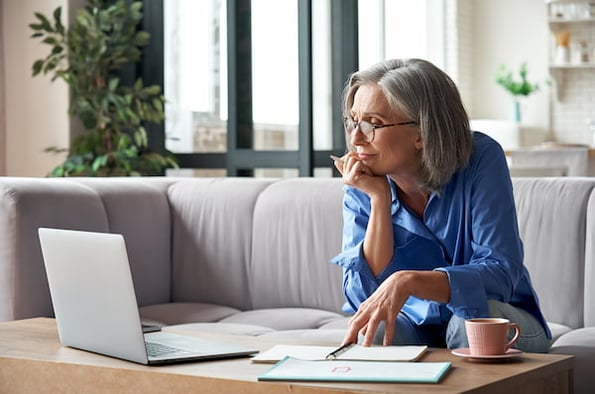 One of the draws to a social community site is that you're guaranteed to find someone who shares your interests. In addition, having a site with these features helps you establish your brand as a trusted authority. People trust that an active, engaged user base would only rally around a business that meets their needs. Whether your site users are leaving product reviews or engaging in conversation with other members, they're vouching for your credibility.
While sites like Facebook and Twitter are large-scale social networks, it's also possible to create a community-based site on WordPress. The most popular way to do so is with BuddyPress, a feature-rich social networking plugin. There are a wide variety of WordPress themes that support the plugin and even companion plugins to enhance its functionality. So, instead of building a social community from the ground up, you can simply install a plugin that will do everything for you.
In this post, I'll briefly explain what BuddyPress is, and recommend high-quality plugins you can use to supplement the tool to create a unique, community-based site.
What is BuddyPress?
BuddyPress is a WordPress plugin that helps you build an online community of engaged, active users. Site visitors can create profiles, connect with other users, send private messages, and even create interest groups.
As mentioned, BuddyPress is a standalone plugin. It comes with all the tools you'd need to launch an online community. But, there are also other tools out there that work with it. Below we'll go over various BuddyPress-compatible plugins you can use to add additional social functions to your site.
Best BuddyPress Plugins
Youzer
GamiPress
WP ULike
Location Autocomplete for BuddyPress
Contact – Registration – Post Form Builder & FrontEnd Editor BuddyForms
BuddyPress Edit Activity
myCred
bbPress
Wise Chat PRO
W3 Total Cache
Events Manager
WooBuddy
UserPro
BuddyPress Docs
BuddyBoss Media
rtMedia for WordPress, BuddyPress and bbPress
BuddyPress Multilingual
BuddyPress Group Email Subscription
Youzer is a feature-rich plugin for creating member profiles on BuddyPress sites. Users can create a profile page, similar to Facebook, or use the social login feature to connect an existing social media profile. Members can connect with friends, make posts on their wall, leave comments, and join community groups that interest them.
The powerful Ajax admin panel allows for customizations with 700+ templates for profile widgets, headers, and color schemes. Also, Youzer works with other community plugins to inspire community engagement like myCred, bbPress, WooCommerce, and MailChimp.
Members on your site will love GamiPress, as it allows you to give rewards based on engagement. Like Reddit, users can receive prizes, like becoming a moderator, after reaching a certain number of points. Each reward level also comes with badges to display in profiles.
The plugin comes with built-in assessment tracking that you can use to assign points based on specific activities, like leaving comments, making points, or receiving a certain amount of likes. The premium version allows you to display leaderboards and progress maps.
WP ULike helps you collect feedback and build social proof on your site with "like" and "dislike" buttons, as they show users your site features high-quality content and values transparency. You'll also receive custom reports to understand the content your users enjoy most.
The pro version of this plugin comes with SEO schema markup tools, the option to display "total votes," and is compatible with Elementor drag-and-drop page builder.
Location is an important aspect of any community-based site, as users can connect with people in their area. Location Autocomplete for BuddyPress is an easy-to-use plugin that uses Google authentication to predict and auto-fill member location. For example, a user could write "San" and the integration would suggest "San Francisco." Location information can also be assigned to community-related groups.
BuddyForms helps you create custom forms on your site to collect user information and manage submissions. It's an intuitive tool, featuring 15+ templates and a drag-and-drop form builder to collect contact information or event registrations, as well as user-generated content like comments, reviews, blog posts, and photos.
BuddyForms is also GDPR compliant, making it suitable for global audiences.
myCred is a points management system that keeps track of user engagement on your site, with minimal admin input required. Simply designate rules, create tiers, and the tool will automatically assign points on your behalf. Users can display rankings in their profiles, and you can create different reward tiers to inspire loyalty.
You'll receive statistics to generate an understanding of how users receive the most points, helping you create a loyalty program that meets community needs. myCred also has multi-site support, and bootstrap compatibility for personal customizations.
With over 300,000 active installations, bbPress is a popular choice among WordPress users for creating a forum enabled site. You can use the plugin to create simple discussion boards for like-minded community members to discuss their favorite topics. There's not much more to the plugin, as it's known for its simplicity and ease-of-use.
Wise Chat PRO helps you create more opportunities for community conversations outside of comments on profile pages and posts. Users can create chat rooms or have one-on-one conversations about shared interests, as well as upload photos, share files, or link to external pages.
You can also enable a notification feature, social log-ins, and customize chat elements through CSS.
W3 Total Cache uses a content delivery network (CDN) to store site content on multiple servers to reduce page load time for a seamless user experience. So, if you feature large files like images and videos, community members will be able to enjoy them without waiting for them to load.
Events Manager is a full-feature events registration plugin, great for BuddyPress sites hoping to inspire local community connections. Users can submit location-based events and accept form registrations, and you can create event categories, event calendars, and an event activity stream so users can stay up-to-date on new additions.
Events Manager Pro features additional add-ons for event registrations like custom booking forms, PayPal and Stripe payments, as well as email notifications for bookings.
WooBuddy can be used to create a seamless shopping experience for eCommerce BuddyPress communities. You can restrict purchases to registered users or accept orders from guests, and safely collect their billing information in custom forms.
Members on your site have the option to display their previous purchases on their profile and in an activity stream, which encourages conversation among community members that enjoy the same product.
UserPro is a premium membership plugin that can be used to create an engaged community of users. People can create new user profiles or sync existing BuddyPress accounts, connect external social accounts, create public or private profiles, search for their friends, and upload their own content.
The plugin comes with additional unique community-building features like the ability to invite other users, receive badges based on engagement, and customize a profile with the Font Awesome integration. It's also compatible with well-known plugins like WooCommerce, SVG Avatars Generator, and MailChimp.
This plugin can be used to create a collaborative community workspace, similar to Google Drive. Users can create groups for others to join, and upload shared documents to work on projects or to simply share files.
BuddyPress Docs has front end document editing support through TinyMCE WYSIWYG editor, and file owners can restrict edit access when necessary.
BuddyBoss Media is a high-quality plugin for creating multimedia community sites. Instead of just text-centered content, users can upload images and videos, post them on others' walls, share them in comments, or simply create folders within their profiles. Members can also restrict visibility for their media based on individual customizations.
If you're an enterprise-grade site owner, you need plugins that are compatible with your large ecosystem. rtMedia is a great contender, as it is fully compatible with WordPress VIP. Members on your site can create user profiles, share activity in an activity-stream, post status updates, and customize profiles with cover photos.
rtMedia premium add-ons include Instagram-like image effects, myCRED points, social sharing, and the ability to feature music playlists on their profile.
BuddyPress Multilingual helps you create an accessible, community-based site for global audiences. The plugin integrates with WPML for multilanguage support, and members can choose the language they prefer for browsing when they land on your site. You can also automatically enable language switching for all elements of your site.
If you're hoping to continually engage with your community members outside of your site, this plugin is worth considering. BuddyPress Group Email Subscription allows you to send emails to users outlining group activity and new events. Users can select whether they want to receive these emails weekly, daily, for new topics, or for all group activity.
Selecting Your BuddyPress Plugin
All of the plugins on this list are high-quality tools that make it extremely easy to create a WordPress community site without starting from scratch — simply select the BuddyPress compatible plugin that meets your needs and you're good to go.
In time, you'll likely find yourself with a loyal, engaged community of like-minded individuals that enjoy discussing their interests and sharing valuable information.