Fostering the space for conversation can help boost visitor engagement on your WordPress site. But what you're best bet to get these conversations onto your site? A WordPress forum theme where users can exchange ideas, make suggestions, and offer insights is a great first step.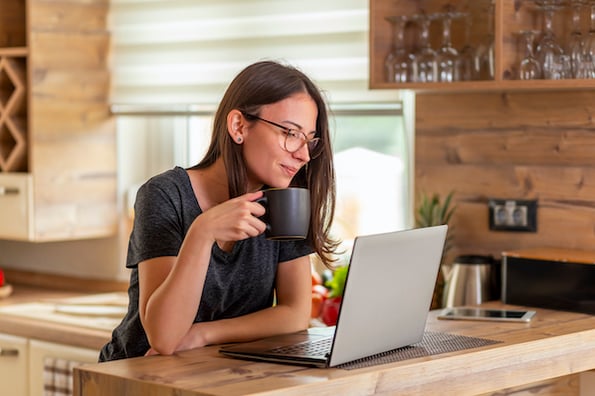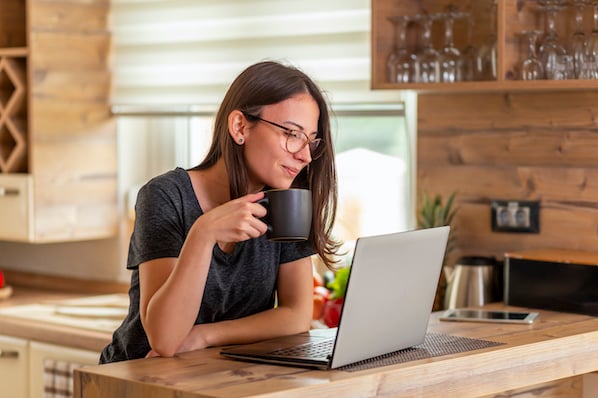 Not only is this a way to get people talking, but a great forum can also foster a sense of community among your visitors, in turn helping extend your brand impact and encourage organic social sharing.
To help you get started with your forum framework, we've compiled a list of the 12 best WordPress forum themes and WordPress forum-compatible themes for you to choose from. Let's go.
12 Great WordPress Forum Themes
ForumEngine
Forum Press
Ask Me
Help Guru
Answers
Flatbase
QA Engine
Cinematix
Disputo
Knowledge Press
Kleo
Ekko
As a standalone WordPress forum theme, ForumEngine is perfect for those looking to create a forum-based community centered on a topic of their choice.
You can create overarching themes for conversation and subcategories inside them. Users can create accounts within your site that they can use to create their subcategories, make posts, and add photos. The theme also has search functionality, allowing users to filter through content on your site easily.
To generate interest, you can use the 'User Badges System' feature to award users based on their activity within your forum, like the number of comments, posts, and time spent on your site. You can also set up your site to send notifications, so users stay up to date as their posts get attention.
What we like:
ForumEngine lets you direct the conversation or allow users to take it in their own direction. Plus, the theme comes with an easy-to-use admin panel that lets you quickly access and manage key forum components including website titles, descriptions, and current social media links.
What it costs:
ForumEngine starts at $49 for a single theme which includes support for unlimited websites along with basic child themes. There's also a Community Package for $109 that offers both ForumEngine and QAEngine to help you create engaging question-and-answer threads.
With over 24,000 users, ForumPress is a highly rated bbPress-compatible forum theme — use it to create different forums within your site and sort them by topic. Its key feature is the 'Activity Reporting' menu, where you can elect to display numerical values for the number of questions, comments, and time since the most recent activity. At a glance, users can quickly decide where they'll find the most success when posing their questions.
If you're looking to use this forum in addition to a different branded site, you can easily customize the visuals to reflect your common theme and upload a personalized logo.
What we like:
ForumPress offers a host of benefits to help you create great forum experiences. For example, the theme is 100% responsive, meaning it looks great on any device, anytime. It's also SEO friendly to help users find your forum, and is translation ready if you're making the move to more international audiences. Plus, there's a knowledge base of tutorials to help you get started.
What it costs:
For $99 you get the ForumPress WordPress theme along with a 1-year license for support and theme updates, plus a 14-day money-back guarantee if the theme isn't to your liking.
Like Yahoo Answers and Quora , Ask Me is a standalone, single-page WordPress theme for building simple question and answer forums. If you're a well-established brand looking for a way for customers to pose questions and receive quick answers, this theme is worth considering.
Users can create accounts and interact with other community members on your site by liking and commenting on posts. You can set member rules and assign points and badges based on interactions.
The main draw to this theme is the "Star" function. When users pose questions and get replies, they can star the most beneficial solutions. This brings those comments and answers to the top of the posts' comment thread, making it easier for future users to find a solution quickly. For those who are new to your site, seeing that people are actively having their problems solved is an incentive to join your platform.
What we like:
Ask Me lets you set up question and answer pages in whatever way works best for your site. For example, you could put all your questions on one page, split them up by category using powerful filters, and empower community members to easily ask their own questions. Plus, you can quickly build online polls to take the pulse of your community.
What it costs:
The regular license for this theme is $59, and includes all future updates plus 6 months of support. You can extend this support to 12 months for an additional $17.63.
As the name suggests, HelpGuru is a perfect theme for those looking to create support-related websites. The main feature of the theme is its knowledge base functionality — admins can create a database to share helpful information about a product or service. It's compatible with bbPress , so you can create an additional support forum for users to ask questions.
For example, customers may go over a 'How To' guide you've posted on your site and realize they don't exactly understand step four. They can easily navigate to your forum, pose the question, or use the search functionality to see if it's been asked and solved by other forum members.
What we like:
Help Guru is used by companies like Crazyegg and Restaurant.com to help companies create a built-in knowledge base on their WordPress site. The result? It's easier for customers to find the information they want, when they want it. Plus, customization is easy with one-click changes that don't require coding.
What it costs:
For $69 you get the HelpGure themes and six months of support. Add an extra six months for $21.38.
Answers is another WordPress forum theme for those looking to start a Q&A website. There are no pre-set content requirements, so your site can be general or more focused on your areas of interest.
Users on your site can create accounts, post questions or conversation threads, and generate a sense of community by troubleshooting and responding to posts made by other users. You can also create a front page to display top-performing posts, comments, and most active users.
Visually, the theme is minimalist, allowing you to give your users a straightforward support experience without distracting visual elements. It's also mobile-friendly, allowing your users to get answers on the go.
What we like:
Answers is exactly what the name suggests: A WordPress forum theme for answers (and questions). Meant to mimic popular forums such as Yahoo Answers or Stack Overflow, this theme lets forum members vote on answers, allows both the admin and the question starter to choose the best answer to questions and allow makes it possible to implement a pay-per-question model if users want to submit queries.
What it costs:
A 1-site Answers license costs $39 for lifetime usage, while the 5-site license is $79. Site owners can also purchase a Club license that includes access to 90+ more themes.
Flatbase is a knowledge base theme that you can use to give your site users quick access to customer support troubleshooting.
Visitors can pose questions directly to you, but the integrated forum functionality allows users to support each other as a community as well. An emergency at midnight doesn't need to wait until the next business day to be solved, as another user on your site may have already answered.
Use the 'Article View' and 'FAQ Scroll' functions to show users which pieces of content are most popular, and the included widgets to create a drop-down menu to display them. The theme also comes with various pre-made templates, so you'll spend less time customizing your website and more time delighting your users with solutions.
What we like:
Flatbase comes with a host of pre-designed layouts to help kickstart your knowledge base creation. The theme is translation ready, offers bbPress integration and makes it easy for admins to quickly offer answers and provide article feedback with an AJAX-based live search feature.
What it costs:
Flatbase comes in at $49 for a regular license and six months' worth of support, plus $13.88 for an additional six months.
QA Engine is perfect for websites with unique interests. It's explicitly designed for community-building, centered around a question and answer forum.
Its star feature is its 'Pump' function, which allows users to pay for their pressing questions to be placed at the top of category lists, allowing you to generate additional revenue from your site.
Additionally, you can create site rules to designate a point and badge system to award high-contributing users on your site, where point and badge levels can correspond with different privileges. Maybe you'll allow people to become moderators after they've reached a certain badge level, which can take the stress of filtering out inappropriate content. Users can find answers through content filtering, and they can rate responses based on how helpful they are.
What we like:
QAEngine lets users quickly submit Q&A queries and find both answers and questions under specific categories or tags. The "Pump" feature, meanwhile, offers a way for you to generate revenue with expert answers, and lets you collect via popular gateways or in cash.
What it costs:
This theme is the other half of the ForumEngine theme. For $89, you get the Q&A theme by itself. For $109, you get them both.
Cinematix is a multipurpose community building WordPress theme. It boasts 40+ style pages, including user-profiles and forums. The built-in reward system makes it easy to develop incentives to make your users want to come back and interact with each other. You can even enable direct message functionality so users can develop friendships with people they meet on your site.
What we like:
This BuddyPress theme lets you easily handle everything from members and group listings to private messages, blogs, forums, and profiles — all without any coding expertise. Just select from one of the curated social pages, choose your color scheme and you're up and running.
What it costs:
Get this theme for $59 with six months support, or opt-in for six months more at $17.63.
Disputo is a bbPress-compatible theme with a built-in FAQ system. This theme makes it easy for customers to quickly find commonly asked questions, and the 'Best Answer' functionality will show them the most helpful responses, as rated by other community members.
What we like:
Made for bbPress, Disput provides live customizer functions that let you modify your forum preferences on the fly. Add in rich user profiles and complete user directories and you're well on your way to a more connected community.
What it costs:
Pay $49 for Disputo and all future upgrades.
Knowledge press is a wiki and help desk WordPress theme. In addition to a knowledge base, you can incorporate bbPress-compatible forums where users can pose questions, find answers, and connect with others.
This theme's unique 'Voting Setting' feature sets it apart , as you can give users the option to vote on posts, selecting those they think to provide the most value to users on your site.
What we like:
This helpdesk and wiki theme includes a typography list, live search options, social networking icons, and is translation-ready to support global use. Plus, it offers Google Analytics integration so you can see who's visiting your forum — and how they're getting there.
What it costs:
The single theme cost $79, or you can upgrade to access more than 2000 themes for $247.
KLEO is a modern, minimalist, BuddyPress compatible template. It has general forum functions, like user accounts and forum pages, and a content filtering system. In addition, users can create interest groups and invite others to join.
KLEO's site footer is what sets it apart from the rest. You can use the feature to display profile photos of the forum's community members, putting faces to the name of those who are active on your site. You can display the number of presently active users and the number of user-created interest groups.
After you've finalized your design, it has a one-click installation feature, helping you get started as fast as possible.
What we like:
KLEO comes with great demos to get you started building your forum, and offers a 1-click pre-made page installation if you're looking to get your community up and running ASAP. You can always customize your page later with KLEO's user-friendly features.
What it costs:
KLEO puls six months of support is $59; add extra support for $17.63.
Ekko is an advanced, multi-purpose WordPress page builder with a pre-designed forum template. It's bbPress-compatible, and you can create custom categories like 'Most Popular Topics' and 'Topics With No Replies.'
Its unique 'Forum Statistics' feature makes it a unique community-building asset, as it lets users know how many people are part of their community. The higher the numbers, the greater the incentive to participate and join the community.
What we like:
Ekko offers 50+ ready-to-use websites, including a robust forum option. This bbPress-ready theme makes it easy to create and navigate forms and help your community connect.
What it costs:
Buy Ekko for $59 with 6 months of support, or add another $17.63 for six months more.
Selecting Your Forum Theme
Whether your visitors are finding answers to their questions or asking you questions, the right WordPress forum theme can help foster a sense of community around your content. Visitors can interact with others who appreciate your brand and entice new users to become future customers, both expanding your sales base and improving your brand reach.
Editor's note: This post was originally published in January 2020 and has been updated for comprehensiveness.