Online consumers judge your business' credibility based on your website. In fact, Venngage found that 91% of consumers would rather buy from an authentic brand. One way to show authenticity is by creating a unique website.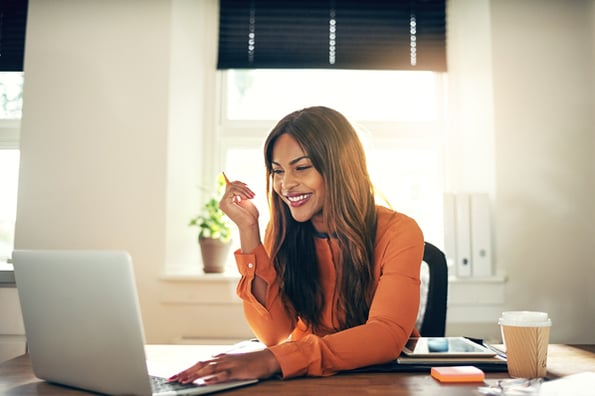 A custom website design sets your business apart from competitors and the cookie-cutter templates that exist on the web. A one-of-a-kind website design will capture your visitors' attention and keeps them interested in your brand.
However, the price tag for a tailored-made website can likely exceed your marketing budget. So, rather than hiring an expensive web design agency, your best option is to build a custom theme using a theme generator.
WordPress theme generators help you design your own WordPress theme from scratch without the need for code. These easy-to-use tools come with drag-and-drop builders, premade multimedia blocks, and color palettes for you to build an authentically unique site.
In this post, we'll cover the top eight WordPress theme generators.
Best WordPress Theme Generators
Ultimatum
TemplateToaster
Headway
Themes Generator
WordPress Theme Generator
PageLines
Make
iThemes Builder
Ultimatum is a premium tool for creating a custom design for your WordPress theme. With its drag-and-drop layout builder, you can insert headers, footers, and menus to build a one-of-a-kind theme. This theme generator comes with more than 600 Google fonts for you to design your layout. Also, you can add more functionality to your site with custom shortcodes.
Source: Ultimatum
This theme generator helps you develop simple, yet powerful templates without complex coding. TemplateToaster offers you a modern drag-and-drop interface to edit content sections, add images, and create tables. Plus, it's a desktop-based tool, so you can create your website on your local machine without an internet connection.
Source: TemplateToaster
You don't have to settle for a boring theme. Instead, you can use Headway, a drag-and-drop WordPress layout builder, to create unique website designs. Its visual editor gives you the flexibility to build anything from a standard blog page to an e-commerce site. There's also the option to use Headway's Grid to place elements in specific areas of your website.
Source: Headway Themes
Themes Generator offers a visual editor with drag-and-drop blocks to build amazing website designs. These prebuilt blocks include images, videos, maps, and social icons. You also have the option to build your own theme or customize ready-made templates. If you ever have questions, you can find answers in the Theme Generator Academy which includes support videos, courses, and tutorials.
Source: Themes Generator
With this theme generator, you can create and personalize your own theme. WordPress Theme Generator offers a variety of designs to choose from for your navigation bars, posts, and sidebars. Also, the color palettes and fonts have been optimized to match your brand and adapt to the latest trends in website design.
Source: WordPress Theme Generator
With PageLines, you can design a custom website in under five minutes. Rather than installing multiple plugins to build the perfect site, this theme generator is an all-in-one platform to add image sections, social logins, and online shops. The drag-and-drop builder also makes it easy to create a unique layout with customized fonts and colors.
Source: PageLines
Make is a free, open-source theme generator for designing best-in-class WordPress sites. This tool offers an intuitive interface for you to add full-width banners, organize your content in columns, and feature your most recent blog posts. You have complete control of every detail of your site, including line spacing and font sizes.

Source: The Theme Foundry
iThemes Builder helps you quickly create your own layouts for your WordPress sites. With its layout editor, you can insert multiple modules: header, images, navigation, content areas, and widget bars. You also can match the theme to the colors of your brand without editing any code.
Source: iThemes
Consumers prefer shopping with authentic brands, and a unique website can help your business stand out from the competition. Instead of paying a costly web designer, WordPress theme generators can help you create a custom theme for your site. These tools offer visual editors, a variety of fonts, and multiple customer support options. Try these recommended theme generators to save money in the website design process.