Every successful business hits a point where it needs to automate its functions so that it can continue to grow and succeed. Whether that means adding a CRM to your workspace or using a CMS to publish content, automation saves your company time and bandwidth by replacing employee-driven labor with computerized processes.
If you're managing a website, automation is incredibly valuable because it standardizes content creation and executes marketing, sales, and service strategies — saving your team countless hours of work.
In this post, we put together a list of the top automation plugins for WordPress websites. Each one performs a different function and can benefit your site as well as your company in its own unique way.
Top WordPress Automation Plugins
Running a business is an around-the-clock job. And, one of the most time-consuming tasks for any company is the process of engaging and following up with leads after they visit your site.
Wouldn't it be great if you could automate these introductions and create a more seamless conversion process?
HubSpot's WordPress plugin gives you the full power of HubSpot's marketing automation software all from within your WordPress account. With this tool, you can create workflows that send automated emails any time a visitor submits a form or starts a live chat conversation on your site. These automations allow you to scale your growth rather than spend time completing repetitive or tedious tasks.
There's also a useful forms tool that you can use with this plugin. You can add interactive forms to your website in a matter of minutes using the drag-and-drop builder. Or, if you don't want to use HubSpot's forms, but still want to use another form tool to gather data for HubSpot, you can integrate your external tool with the HubSpot WordPress plugin. That way, you can use your preferred form tool while still adding data to your HubSpot portal.
When people want to find information, they turn to search engines for an answer — typically Google. In fact, there are over five billion searches made on Google every day. That's about 70 thousand searches every second.
Needless to say, if you want people to discover your website then ranking high on search engines is very important. After all, 75% of people never scroll past the first page when searching for something on a search engine.
This is where Yoast SEO comes into play. Yoast automates SEO by making small improvements to your site — like adding canonical URLs and meta tags to your web pages. It also creates an XML sitemap, which helps Google understand your site structure and makes it easier to crawl. Lastly, it improves your page speed, which is an important ranking factor for most search engines.
SEO is important if you want to grow your website, but it's also a major time investment if you're optimizing your site manually. That's why a plugin like Yoast is useful because it can automate these processes and improve your search ranking so you can focus on creating engaging content.
When a customer uses a social sharing button, a marketer somewhere sheds a single tear of joy. Marketers love when people share their company's content on social media because it's free word-of-mouth marketing for their brand. Not only does that save some work for the marketing team, but it also creates a more powerful promotional message for other consumers. That's because most people are more likely to trust the reviews of friends and family, then they are to trust your brand's advertisements.
Social Warfare is a WordPress plugin that adds social sharing icons to your website. With this tool, you select which icons you want to use as well as the pages you want to them to appear on, and the plugin automatically adds them to your site.
You can even customize the message that visitors share, too. For example, if you add a Twitter icon to a blog post, you can set a default message that loads automatically any time someone shares the post on Twitter. That way, you can be sure that your company's username is tagged in the Tweet, comment, or post — directing visitors to your social media account.
If you have a company blog or a community forum, you might offer a comment box where people can provide feedback and engage with other visitors on your site. This is a great way to generate user engagement and create an online community that actively participates in open discussion.
It's also an opportunity for hackers, spammers, and internet trolls alike to take advantage of your website and overload your comment box with unwanted messages. While you don't want to completely turn off the ability to comment on a blog post or web page, it is nice to have a security plugin that can automatically filter out these types of messages.
That's exactly what Akismet does for WordPress websites. It removes any comments that look like spam or appear to have misleading links. You'll no longer need to assign someone to monitor comments and delete messages manually. And, if a comment is inadvertently deleted, you can restore it from Akismet's database with ease.
Broken links are a detriment to SEO. Not only do they create a poor user experience, but they damage the flow of link equity throughout your site. This means Google can't determine which pages are valuable and therefore ranks your site lower because it has trouble understanding your site's structure.
You can check for broken links automatically using the Broken Link Checker plugin. This tool monitors internal and external links and detects which ones don't work or are being redirected. It can check for broken images, too — which also negatively impacts SEO.
Once the plugin is installed, it automatically gets to work searching for broken links. Depending on the size of your site, it can take a few minutes or up to an hour to complete its initial search. Results are sent via email and are accessible through your WordPress dashboard. Over time, you can have a recurring email sent to you as more broken links appear on your site, so you never have to manually check for them again.
While Instagram is a popular social media channel, it's also a very unique marketing tool. The content that you post on Instagram is more refined than what you would post on Twitter or Facebook and the user engagement is much simpler. Your posts need to be relevant to your target audience and aesthetically pleasing, all while still meeting the goals of your marketing campaign.
That's why this plugin pairs perfectly with your website. If you're active on Instagram, you can boost your following and engagement by sharing that content on your website via an Instagram feed. This feed automatically pulls in recent Instagram posts and showcases them in a gallery that you can customize. You can also install filters so that the plugin displays posts based on your desired criteria.
If you'd prefer to take a more subtle approach, there's also an option to install the feed in your sidebar. That way, it doesn't take up a full section of a web page and it will scroll with the visitor as they browse through your content, keeping it accessible for whenever they want to take a look.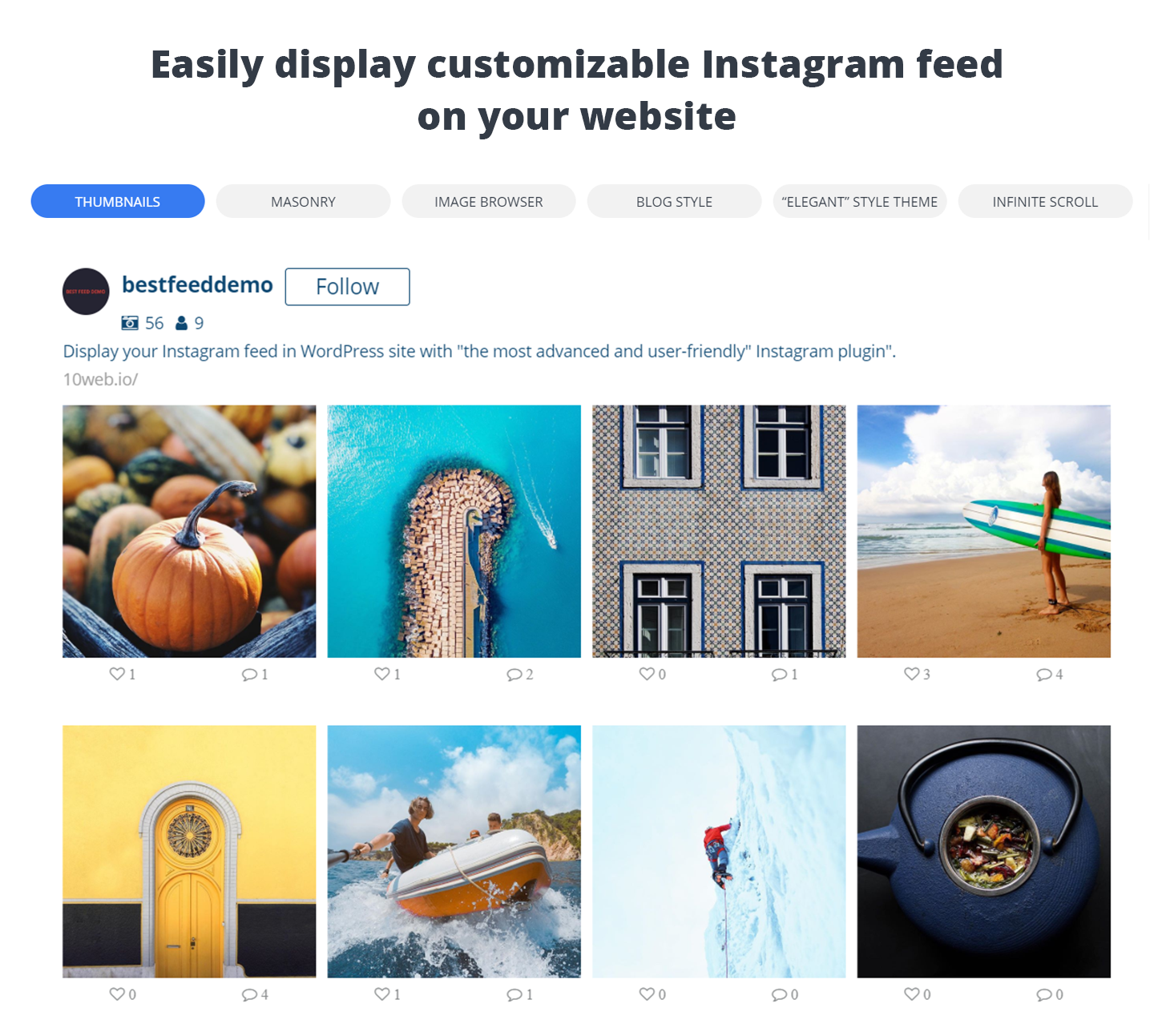 CoSchedule is viewed as one of the best project management plugins available on WordPress. For the most part, anything that you're planning to do with your website or business can be tracked and monitored using the CoSchedule plugin. It comes with a marketing calendar, a content organizer, a social media planner, an asset organizer, and a team resource planning template.
The marketing calendar and content organizer help you keep track of all the content you're planning on publishing in the next couple of weeks. The social media planner is similar to the marketing calendar, however, this resource only tracks the scheduling of upcoming social media posts.
The asset organizer stores documents and other important information that you'll need to complete projects. Lastly, the team resource planning template is used to determine what resources you'll need to complete a project and what stage you're currently at in the project's timeline.
Google Analytics WD is a user-friendly reporting tool. It lets you access your site's Google Analytics reports directly from the WordPress dashboard and you can track targeted activities by managing goals and setting custom reports on different metrics and dimensions.
For example, you can analyze real-time visitors, new and returning visitors, user locations, and other user behaviors on your website. You can also check ecommerce reports like how much revenue your site is generating and how many people have bought something from your online store.
There's also a Google Ads integration where you can upload data from your Adsense accounts into WordPress. That way you can compare a variety of metrics in one place, even though they're being tracked by different tools and platforms.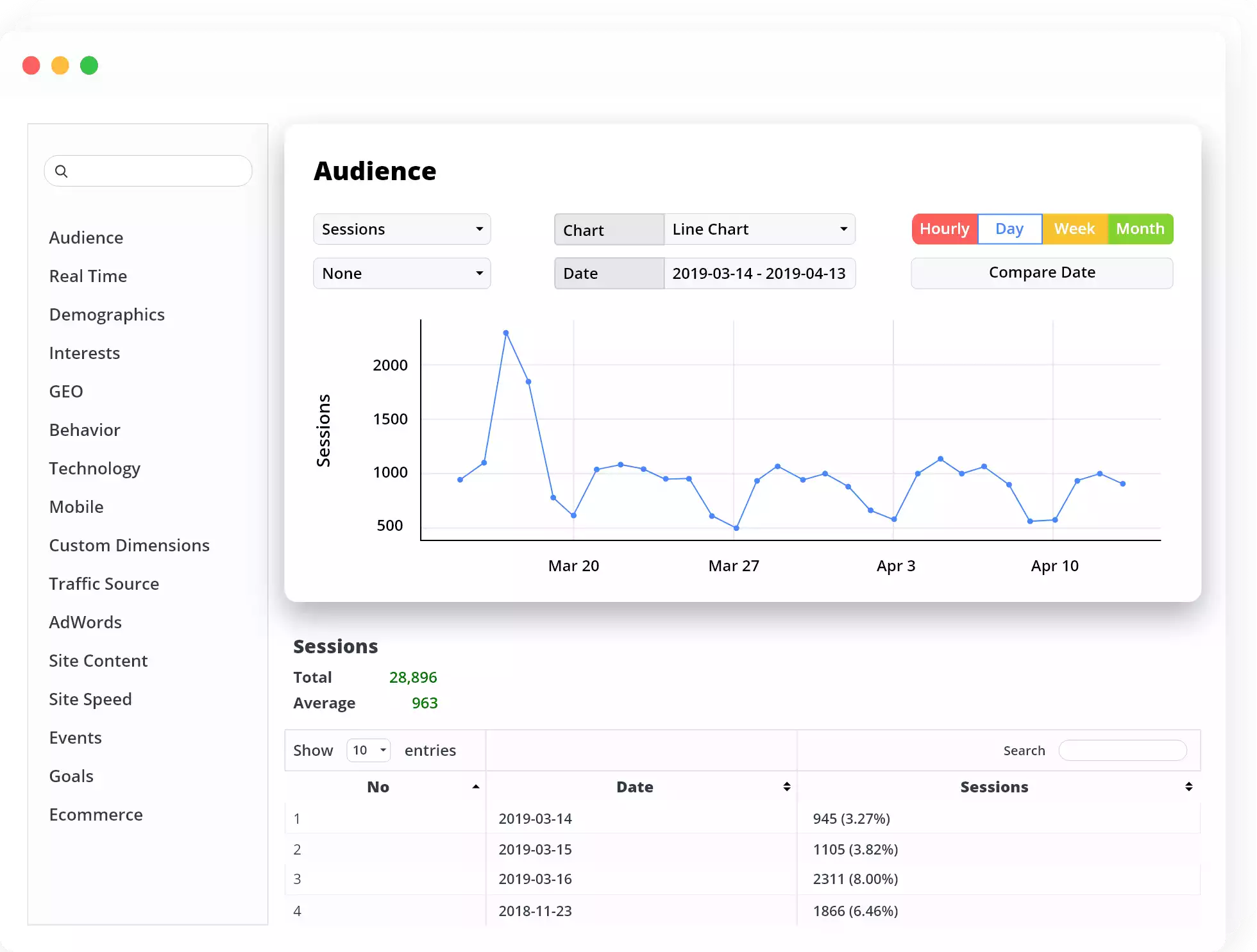 One way that you can increase engagement on your blog is by adding a "related posts" module to your template. A related posts module displays other blog posts on your website that are similar to the one the visitor is viewing. This encourages people to keep reading on to the next article as soon as they're finished with their current one — creating a better user experience and improving your average time spent on each page.
Yet Another Related Post Plugin, or YARPP, is a related posts module that's easy to install and use. It's customizable, so you can design how the module looks and which posts it will display.
And, it uses an advanced algorithm that automatically locates content related to the viewer's page. This means that while you can certainly spend time personalizing which posts will appear and when, you can also let the plugin take the lead and let it do this for you. Depending on how your blog is set up, this can save you a bundle of time from having to manually tag each post.
We mentioned earlier that page speed is a significant factor for ranking on search engines. And, one element that can notably slow down your pages is images. If your pages include several, bulky images that take forever to load, that's going to negatively affect page speed as well as SEO.
On the other hand, if your images load quickly and are optimized for search engines, this will not only improve your site's user experience but its organic traffic as well. That's why this plugin automatically compresses images which helps them load faster on your website.
There's also a lazy-load option where you can have images load as users scroll past them on the page. This improves page speed because the rest of the page can load before the image does, rather than having to wait for the image.
Finally, you can also compress images in bulk with Smush. In fact, with this plugin, you can compress and optimize up to 50 images at once.
When you're using all of these plugins, gathering all of this data, and creating all of this content, it's nice to have some backups in case something goes wrong. After all, it's incredibly disappointing when you put a bunch of work into a project, only to lose it months down the road because a file or folder wasn't backed up.
But, backing up files manually takes time. It's tedious and sometimes we forget to do it since we're focused on moving onto the next campaign or project.
This is why UpdraftPlus is helpful. It automatically backs up your files on a scheduled basis, so you won't have to worry about backing up your team's work months after they've completed it. All of your files are routinely uploaded and stored in the cloud, and deleted files can be easily restored with a click of a button. This means you can keep pushing forward without having to think about where a file is located or when you'll need it next.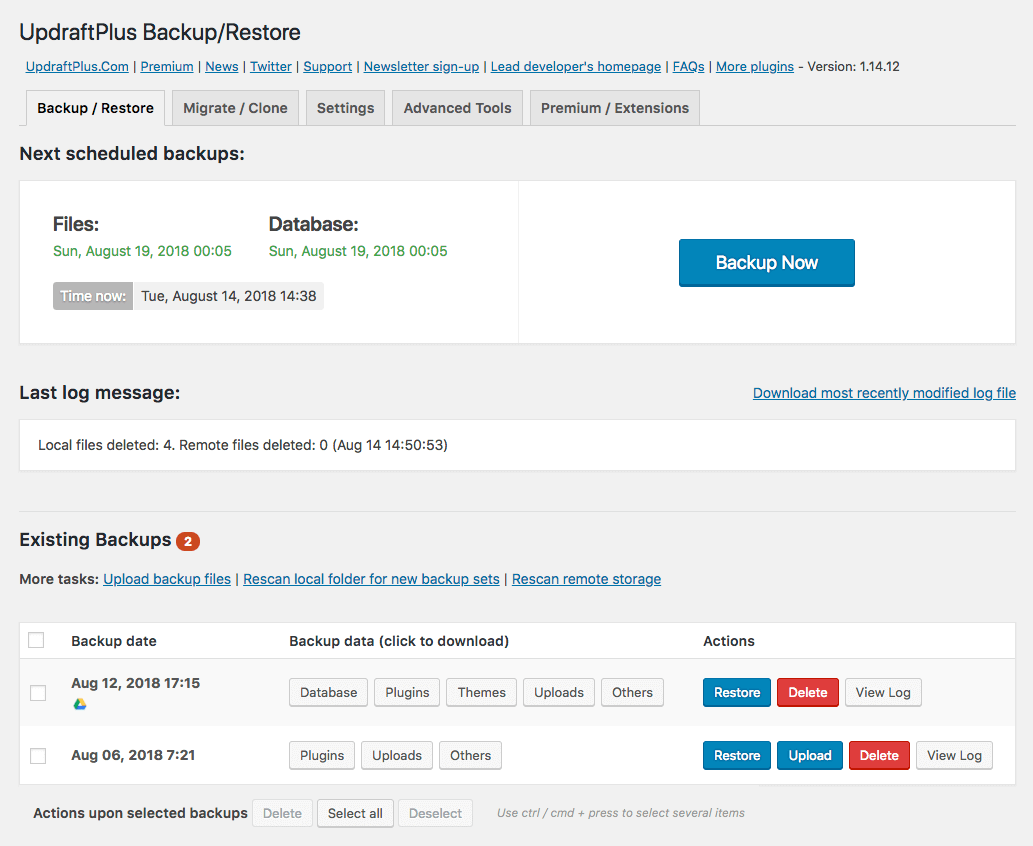 A CRM is a valuable sales tool because it captures and stores information about customers. But this information isn't very useful if it never reaches your sales team. Speed is critical here, too, because the more time you spend assigning a lead to a sales rep, the more opportunities there are for that customer to go elsewhere.
Gravity PDF automatically generates a PDF document whenever someone fills out a form on your site. This PDF contains all of the information submitted on the form and is emailed to a designated person or team at your organization. That way, you can quickly alert sales reps whenever a new lead appears in your CRM and they can follow up and capitalize on conversion opportunities using the information provided by customers.
Gravity PDFs are customizable and you can change the logo, font size, font color, and paper size from your WordPress account. Or, if you don't like the template provided, you can create your own and use that instead.
Automating Functions in WordPress
If you want to grow your website, eventually you'll need to automate — and that can be scary for some. After all, you've spent a lot of time setting things up exactly how you want them and it can be hard to let go and let a machine takeover.
But, the more you automate, the more bandwidth you'll have. You'll spend less time completing tedious or menial tasks and more time focusing on what's next for your business. Make use of some of these handy plugins and start saving your team more time in their day-to-day workflow.
This post was originally published in January 2020 and has been updated for comprehensiveness.
Originally published Apr 8, 2021 7:00:00 AM, updated April 08 2021
Don't forget to share this post!