PayPal is one of the most popular online payment systems. In fact, Statista found that there are more than 325 million active PayPal accounts worldwide. With so many users choosing PayPal as a payment solution, it's a good idea to meet their needs by accepting it as a payment method.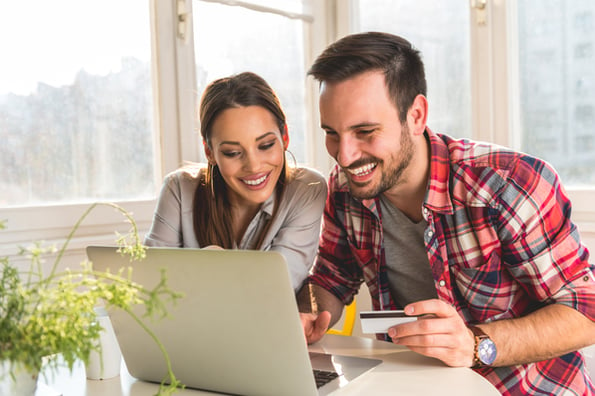 Whether you're selling physical products, digital goods, or one-of-a-kind services, PayPal makes it easy for you to accept payment from your customers. PayPal handles the entire transaction so you don't have to worry about credit card processing, security issues, or PCI compliance. All you need to do is add PayPal to your WordPress website.
Fortunately, plugins make it easy to integrate PayPal with WordPress. PayPal plugins come with built-in payment forms, customizable add-to-cart buttons, and multilingual support for you to reach a global customer base. These tools do the heavy lifting so you can focus on more pressing business issues.
In this post, we'll explain how to choose the best WordPress PayPal plugins along with a list of plugins that will help you accept payments on your website.
Choosing the Best WordPress PayPal Plugin
There are several free and paid PayPal plugins available for your WordPress website. It's important to choose a plugin that fits the needs of your business.
Here are a few key elements your plugin should include:
Payment collection form
Express and secure checkout solution
Recurring payments and subscriptions
Custom styles for PayPal buttons
Compatibility with any WordPress theme
Multilingual support
Now, let's explore the best WordPress PayPal plugins that will help you accept payments on your site.
Best WordPress PayPal Plugins
WPForms With PayPal Add-On
Gravity Forms PayPal Payments Standard Add-On
WP Easy PayPal Payment Accept
WordPress PayPal
PayPal Shopping Cart
EasyPay
PayPal Donations
PayPal for Digital Goods
PayPal Events
PayPal Plus for WooCommerce
Quick PayPal Payments
If you're already using WPForms for certain conversion elements on your site, it may make sense to simply get their PayPal add-on, which allows you to facilitate PayPal transactions and/or add donation forms to your site. It also works well for selling digital downloads or creating portals for collecting payment on services.
Image Source
Gravity Forms integrates its professional forms with the PayPal Payments Standard add-on. The setup process only takes a few minutes, then you can accept payments for your products or services. When customers submit a form, they are automatically transferred to complete a PayPal transaction. Plus, you can configure PayPal recurring payments and subscriptions.
Image Source
This easy-to-use plugin seamlessly connects PayPal with your WordPress website. After the quick installation, you can customize the plugin to accept payments in your site's sidebar, posts, and pages. You can even specify a custom image for the payment button and embed it using a shortcode.
The WordPress PayPal plugin generates dynamic buttons to enable PayPal checkout on your WordPress site. Instead of spending countless hours figuring out how to accept payments for your products, you just insert a shortcode on your page and you're ready to process online transactions. The plugin also offers multilingual support for your international customers.
Your business can streamline the payment process by allowing your customers to use their PayPal accounts to make product purchases. The PayPal Shopping plugin gives you an Add to Cart button and View Cart button for your e-commerce store. Also, you can set up a PayPal Sandbox account to test the transaction process before selling products to your customers.
EasyPay is a comprehensive payment solution for accepting payments on your WordPress website. The plugin includes a drag-and-drop form builder, Paypal Standard Payments integration, advanced payment list filter, and customizable email templates. There's also an option to generate invoices in PDF format—helping you maintain accurate business records.
Image Source
PayPal Donations is the perfect plugin for nonprofits or cause marketing campaigns who want to accept donations on their websites. This tool lets you add a PayPal donation button to the sidebar of your site. You can also select a pre-made button or use your own custom button to fit your brand's style.
The PayPal for Digital Goods plugin generates a PayPal button for customers to purchase digital files from you, like ebooks, photos, and music. When customers click the button, a secure PayPal pop-up window will appear to continue the checkout process. Then, the digital file is automatically sent to the customer upon payment.
Image Source
Are you selling tickets for your upcoming event? Use the PayPal Events plugin to allow attendees to purchase tickets on your website. When customers buy a ticket, an e-ticket is emailed to them containing a QR code. You can use any phone QR reader app to scan the ticket and check the customer into the event.
If you have a WooCommerce site, accepting PayPal payments is simple: All you have to do is install this plugin for an integrated PayPal gateway. Visitors to your site will be able to choose from four payment methods and then be directed straight to the iframe provided by PayPal to complete their purchase.
Image Source
Quick PayPal Payments allows you to receive PayPal transactions with a simple embedded shortcode. In addition, it comes with a full set of styling options so you can customize according to the look and feel of your site. Quick PayPal Payments also has options for embedding forms and GDPR compliance.
Image Source
PayPal is a popular payment solution used all over the world. Streamline your customers' transactions using PayPal plugins to accept payments on your website. These tools provide payment forms, custom checkout buttons, and subscription options. Start reaching more customers and make it easy for you to get paid.
Editor's note: This post was originally published in October 2019 and has been updated for comprehensiveness.