There are many ways to use booking forms on your website. You can issue event and travel tickets, book hotel rooms, or reserve tables. You can also use them to book client appointments.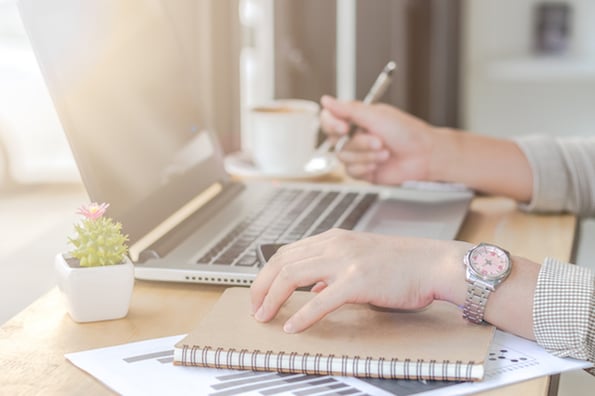 Web forms are an efficient way to capture necessary information from customers so you can fulfil their needs. They also improve organization and planning.
In this post, we'll discuss how to create a fantastic booking form for your customers and clients using helpful form templates and tools.
Free Booking Form Templates
Booking form templates help you create your own forms easily by providing the essential data fields. You only have to make a few changes to customize them for your unique business needs.
Whenever you need to gather customer information, you need a booking form that captures all the necessary fields for that particular project.
Here are some of the most common booking form templates.
1. Hospitality Booking Form Template
This booking form can be used for hotels, resorts, tourism centers, and other businesses in the hospitality industry.
It captures a person's name and contact details, as well as any information about the rest of their group. Check in and check out fields give an expectation for how much time they intend to book.

2. Health Booking Form Template
This appointment form can be used by medical caregivers in hospitals, clinics, and nursing homes. It can also be used by therapists, beauty salons, and spas.
Unlike the previous booking form template, this form doesn't start with contact details. While this is a matter of style and not the rule of thumb, this design can make sense: The customer selects the service and indicates if they'll be joined by anyone else before they provide their contact details.
In a more sophisticated health booking form, additional fields could be revealed as the customer fills in their information to ensure that they only see the fields that are relevant to them.
3. Transportation Booking Form Template
This booking form template makes it easier for companies like those who provide taxi services to conduct business. With this form clearly displayed on a business website, interested users can request service by filling in their information.
This form starts by identifying how frequently the customer will need service. This helps you sort your customers by their needs right away. The next question asked is about the distance to be covered and number of passengers. Only after taking the time to understand a customer's needs does this booking form ask for personal details.

4. Learning Booking Form Template
This booking form allows academic institutions, coaches, and other organizations with course offerings to accept new students. All necessary details are requested on the form, including the desired course and contact information.
This form features a basic design, but it serves the purpose. If you offer multiple courses, you can use your booking form to sort students into categories based on their course selections and module type. Then you can ask for each student's contact information (not pictured below due to form length).
These are just a few examples of forms that can help streamline your business processes.
For more free form booking templates, consider resources like FormGet, JotForm, Cognito Forms, and Formsite.
Appointment Scheduling Plugins for WordPress
HubSpot
WPForms
Gravity Forms
Forminator
SuperSaaS
MetForm
Not only is scheduling appointments a time-consuming task for businesses but mis-scheduling can also result in significant loss of both revenue and reputation. That's why making sure appointments are scheduled and fulfilled properly is a top priority for savvy business owners.
As a WordPress user, you can probably guess there are several solutions to this problem via plugins. The options below can help you handle scheduling so you can reclaim lost productivity and keep your word with clients.
1. HubSpot
HubSpot's WordPress plugin offers a suite of tools, including form building. The tool uses an intuitive drag-and-drop editor that allows you to quickly build forms and popups on your website without the need for technical skills.
With HubSpot, you can easily build custom forms and sync them with your contact database. If you create an appointment form, this integration makes it easy to stay in touch, as you can track every client communication. You'll never miss a call or an email reminder. The tool keeps you updated on all these details that may otherwise slip through the cracks.
HubSpot integrates with most WordPress form building tools out-of-the box.
2. WPForms
WPForms is the most popular drag-and-drop form builder for WordPress with over 5,000,000 active installations. It offers 300+ ready-made templates to get you started quickly. Choose from booking form templates such as surgery appointments, tour bookings, beauty salon bookings, dinner reservations, and more.
Customizing your forms is easy with the drag and drop builder. There's no coding required, simply drag the form fields you want and drop them into place.
Plus, WPForms comes with powerful features like smart conditional logic, instant notifications, email marketing integrations, multi-page forms, and spam protection.
You can even collect payments through your booking forms thanks to WPForms' payment integrations with PayPal, Stripe, Square, and Authorize.net.
3. Gravity Forms
Gravity Forms is a popular, easy-to-use form builder plugin for WordPress. It's equipped with many useful tools and features that make it a one-stop plugin for all types of professional forms. To build a form, just download, install, and activate the plugin — then get ready to customize.
Gravity Forms has a simple, intuitive, visual editor that allows you to create and embed a form on your website — regardless of your technical skills. It also features more than 30 form fields to choose from.
Conditional logic lets you configure your form to reveal fields based on what the user has filled in or selected. You can control the kind of information collected from different users by tailoring the forms to their unique situations.
Gravity Forms also integrates with several popular applications and services to help you achieve more with your forms. For instance, an integration with PayPal allows you to collect payment right on the form (it's the same situation with Stripe). Another integration option is Mailchimp, which links your form to your email subscriber list.
Gravity Forms also integrates with HubSpot CRM to make your forms more powerful and inclusive.
4. Forminator
Forminator is one of the best free WordPress plugins. It's developed by WPMU DEV, who also offers other popular plugins including Hummingbird and Smush.
Forminator's interface is well-polished and the drag-and-drop editor makes building your appointment form easier and more efficient. While it lacks a visual preview for quick feedback regarding how your project is going, you might be able to ignore that omission if you consider its advantages.
One of Forminator's great strengths is that it supports integration with several third party tools. These integration options include Zapier, Trello, Google Sheets, AWeber, and MailChimp. Note that Forminator doesn't currently integrate with any other form building tools but the connection with Google Sheets helps you create your appointment forms just as efficiently.
Forminator lets you customize almost any area of your appointment form. You can modify the typography of the fields and can even add custom CSS.
5. SuperSaaS
SuperSaaS is a simple yet robust booking plugin designed for businesses of all sizes. In addition to a range of customization options, it lets you regulate bookings by limiting the number of appointments a single user can make within a period of time and how far in advance appointments can be made.
You can then link SuperSaaS with external calendars such as Microsoft Outlook, Google Calendar, and iOS calendars. That way, you can keep track of appointments without having to log into WordPress.
You can also give scheduling privileges to others, which means you can leave the process of schedule creation to someone else on your team, if desired. You can still keep an eye on everything by simply logging in regularly to check the calendar's status.
Additionally, it's possible to have your form to accept payments via PayPal. SuperSaaS will give you a detailed report about all your customers, including their appointments and payment history so you never lose track.
6. MetForm
MetForm is a drag-and-drop contact form builder with high-quality, pre-built layouts. You can easily create booking forms and collect leads directly on your website using MetForm forms.
The HubSpot Metform integration sends form submission data to the HubSpot CRM, where fields can be mapped and updated.
Create a Booking Form for Your Business
Scheduling appointments is a mundane yet critical task for your business. It's worth investing in a robust booking tool to avoid costly mistakes.
HubSpot's meeting scheduler is one of the best appointment scheduling tools on the market. The booking feature is great on its own but the plugin comes ready to integrate with other tools for a more powerful performance. Learn more about the scheduler and how it can help your business.