As I write this post, there are more than 1.7 billion websites on the internet. Every minute new content is being created by brands worldwide to capture the attention of their visitors.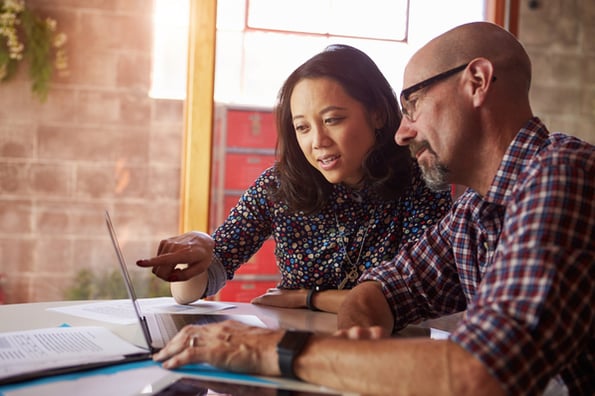 Staying relevant in the ever-evolving online space means changing with the digital content landscape and not getting stuck in outdated content practices, especially for your digital magazine site. There's an opportunity to earn revenue since nearly 3 in 10 adults pay for premium digital magazine content.
The great news is you can create a well-built media website. The Extra WordPress theme allows you to create responsive layout designs and project portfolios using its drag-and-drop builder. Plus, there's a WooCommerce integration to set up your online store.
In this post, we'll cover the key features of the Extra WordPress theme, so you can build the best magazine publication.
What is the Extra WordPress theme?
Extra is a WordPress theme with a stylish magazine design for blogs, online magazines, and e-commerce shops. Powered by the Divi Builder, this theme helps you create a beautiful website tailored to your brand without the need for any coding skills.
Source: Elegant Themes
Key Features of Extra WordPress Theme
The goal of online publications is to wow their visitors with engaging content. The Extra theme helps you achieve this goal with easy-to-use tools to build a pixel perfect website. Here are the key features of the theme.
Category Modules
The Extra theme gives you full control over your posts. Designed specifically for bloggers and magazines, category modules allow you to build a variety of different homepage and category-based layouts. You can display your content as a post feed, post carousel, advertisement, or even a post slider. Then, you can adjust the fonts, colors, and spacing to fit the style of your brand.
Source: Elegant Themes
Post and Page Builder
This feature-rich theme comes with the Divi Builder, a drag-and-drop builder for non-coders to create remarkable websites. You can tweak every post and page to your liking with the 40 unique content modules, like forms, audio, and calls to action. Simply choose your desired content elements and then arrange them on your site.
Source: Elegant Themes
WooCommerce Shop
Want to create an online shop? With the Extra theme, you can build your store with the WooCommerce integration. You'll have your own online storefront to sell products directly to your customers. Your shoppers can sort products by price and use the search box to find specific items.
Source: Elegant Themes
Project Portfolios
The Extra theme makes it easy to showcase your work to visitors. The tool includes custom post type for projects, so you can create beautiful portfolio pages to highlight your most recent work. You can also encourage visitors to share your project portfolios on social media.
Source: Elegant Themes
Product Reviews
Product review WordPress themes help influence potential customers to buy your products. With Extra's built-in review system, you can invite customers to write detailed product reviews. The most recent reviews are displayed on the respective page and review scores show on all post feeds. That way, potential buyers read product feedback from actual customers.
Source: Elegant Themes
Responsive Design
Extra is a fully responsive theme that adjusts to your visitor's device and screen size. You don't have to configure any settings to make it responsive. There's also an option to disable this feature if it doesn't match the style of your WordPress website.
Source: Elegant Themes
Magazine publications can transform your brand into a media channel. With the Extra WordPress theme, you can use category layouts to draw attention to your content, highlight your award-winning work in project portfolios, and invite customers to write product reviews. Now is the time to become the go-to media resource for your visitors.