Dofollow social bookmarking sites can play a very important role in improving the search engine position of your site and your blog posts. The high page ranks of dofollow social bookmarking sites can also help you to improve the page rank of your site.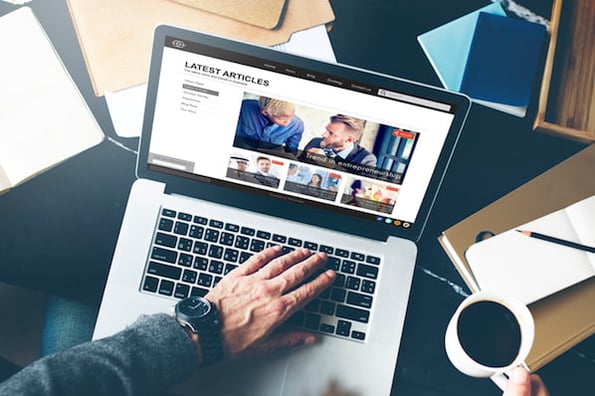 Google page rank has not been getting updated regularly for the last few years, but it's always good to be ready with quality backlinks. Not to forget, the amount of traffic these social bookmarking sites can send you on a regular basis.
Our social sharing activity is limited to a few popular social bookmarking sites, and we miss a lot of possible traffic from the other social bookmarking sites.
If we want a really good position for a particular blog post we must create a lot of quality backlinks to that article and these social bookmarking sites become handy to get quick backlinks.
Sometimes it's not possible to visit all these sites and post each article because it's too much of a time-consuming process. However, we should try to cover all the high page rank social bookmarking sites so that your blog post gets a boost instantly.
In this post we have collected more than 250 social bookmarking sites, which can play a very important role in the success of your site.
Before you proceed to submit your site to the social bookmarking sites, you need to understand that if you spam too much with too many links frequently, your site may get banned by those social networks.
So, do it responsibly and make sure you submit valuable content from other sources along with your blog to help you increase your credibility and follower base as well as make new relationships with other bloggers.
If you are not able to submit your article to all the sites mentioned in the list, make sure you at least submit to Twitter, Facebook, Pinterest, Google+, Scoop IT, Storify, Tumblr, Delicious, etc.
If you want to automate the process of social sharing to popular social media sites, we've already listed out the tools to get that done on our blog.
Before you start going through the dofollow social bookmarking sites mentioned in this list, we would suggest you use a quality social sharing WordPress plugin on your site to make it easy for the users to share your content on the social media site. The news shared by visitors will keep your content alive and fresh with possible traffic from those social media sites.
A good number of social shares will help your content to get good rankings in search engines like Google. We would recommend you use a quality plugin like Monarch as your social media sharing option because it offers you modern features, great designs of sharing buttons, and different placement options.
Don't forget to optimize your images for social sharing, and if you use a plugin like Monarch, you can easily optimize the images inside your blog posts. Plus, when a user hovers over the images the sharing buttons will appear, which they can use to share the image on sites like Pinterest to give you lots of traffic.
A Few Useful WordPress Products
Before you move ahead with the social bookmarking sites list, I would like to to have a look at some of the important resources and services that can help you to get your site up and running with amazing discount offers & quality products.
Hosting Offers
BlueHost is one of the most widely used hosting services in the world and is recommended by WordPress. BlueHost has been in the hosting business for a long time now, and they know how to maintain a quality hosting environment and secure your site.
They offer you an easy-to-use control panel, where you can install WordPress and make your site ready in just 5 minutes. They offer you a free domain name for your business, which otherwise will cost you around $15.
As a SourceWP reader, you get their hosting service at just $3.49, which is an amazing deal. So, don't miss this great deal and get their hosting now.
A2Hosting is another well-known hosting providers and their shared hosting service is one of the best in the market. A2Hosting will make your site 20 times faster than any other hosting provider, they take site speed very seriously, and their servers are well optimized for speed.
We all know loading time is one of the most critical aspects of any website and can make or break your online business.
Also consider the powerful Divi Theme, one of the most comprehensive WordPress themes ever created. This theme is powered by the amazing Divi Builder, which is one of the best drag-and-drop website builders that's loaded with tons of different modules you can use while creating your site.
Divi is continuously getting updated with new features, and it is backed by one of the most popular WordPress product stores ElegantThemes. If you are using Divi for your site, you can be sure your site is in good hands.
Note: We've gone through all of these sites to make sure each one is live and active for publishers to use. Also note that many of the sites have become "nofollow" in the recent past, which reduces the chance they'll pass link value to your website. However, we believe irrespective of its dofollow or nofollow status, the sites below will help you to drive traffic to your online business.
List of Dofollow Social Bookmarking Sites
Want more options? Check this list of high DA bookmarking sites, as well.
Overall, these social bookmarking sites will undoubtedly improve the search engine position of your site and help you to get a good amount of traffic regularly. As mentioned above, you should make it easier for your visitors to share your content on social media sites to help you improve your search engine rankings to bring more traffic from search engines like Google.
Do share your feedback using the comment form below.