A simple Google search displays thousands of theme options to build your WordPress website. With just a few clicks, you can create a full-fledged site using premade templates and pre-built modules. The only issue is your competitors can do the same.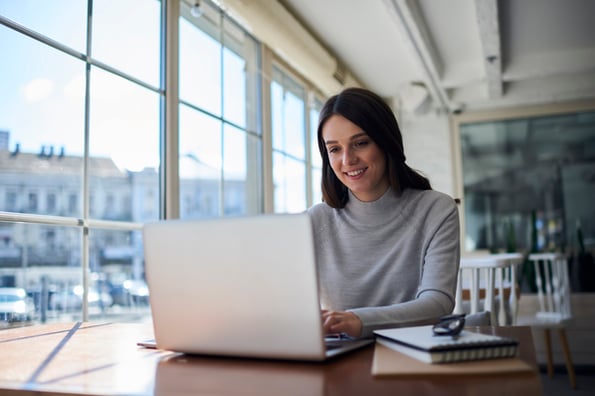 The Genesis theme comes with limited functionality to customize your website. You can't tailor each site element, like the header, footer, or sidebar, to fit the look and feel of your brand. So, you need an easy, budget-friendly option to design your website.
The Genesis Extender plugin makes it possible to build a unique site by helping you customize your Genesis theme. The tool includes a widgetized static homepage, front-end CSS builder, and a custom PHP builder to build a functional and eye-appealing website.
In this post, we'll cover the key features of the Genesis Extender plugin, so you can easily customize your WordPress theme.
What is the Genesis Extender plugin?
Genesis Extender is a plugin for customizing WordPress websites within the Genesis Framework theme. With this powerful tool, you can slightly modify child themes or build your own custom creations. You can also make color adjustments and minify your CSS stylesheet to decrease page load time.
Source: Cobalt Apps
Key Features of the Genesis Extender Plugin
Customization is important when building a unique brand website. Genesis Extender allows you to tailor your WordPress theme to suit your brand style. Here are a few key features of the plugin.
Widgetized Static Homepage
Genesis Extender makes it easy to add content to your homepage. This plugin offers multiple homepage widget options to design a unique layout for your website. You can then populate the widget with your desired content. More advanced users can use conditional tags to specify where you want your content to display.
Source: Cobalt Apps
Front-End CSS Builder
The CSS builder allows you to customize the styling and appearance of your website by editing the CSS. When you make changes to your fonts, colors, layouts, and borders, you can see the adjustments in the live preview feature. Also, no CSS skills are required because you can enable the element selectors option to generate the custom code.
Source: Cobalt Apps
Custom PHP Builder
The Genesis Extender plugin gives you the option to write custom PHP code for your website. Through a series of drop-down menus, the PHP builder allows you to create custom templates and functions. You can even build your own shortcodes to insert into your posts and pages.
Source: Cobalt Apps
Extender Settings
Genesis Extender can be configured to fit the needs of your website. You can remove all page titles to obtain a uniform look or minify the CSS stylesheet to decrease page loading times. You can also import and export custom options to create backups or share settings to customize your other brand websites.
Source: Cobalt Apps
Support & Documentation
General Extender's knowledge base is available to help you set up and navigate the plugin. You can also watch step-by-step Genesis plugin video tutorials that answer basic support inquiries like how to install a free Genesis child theme. You can also submit a support request to get additional one-on-one assistance.
Customization will set your website apart from your competitor's cookie-cutter sites. With the Genesis Extender plugin, you can design a unique homepage with widgets, change site fonts and color, and build custom functions. Start customizing your WordPress website today.