Over the years, online publications have evolved from single-page websites to expansive multimedia blogs. That's because more people are consuming information read and watch content on the internet.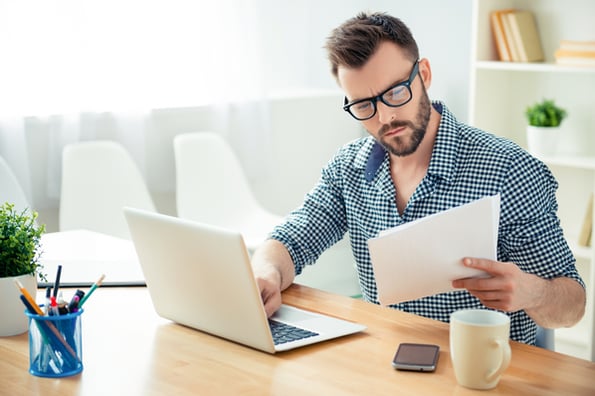 This trend gives brands an opportunity to not just sell their products but also to influence their consumers' behaviors. Online publications give curious readers the latest news along with industry-specific tips. One example is General Mills, known for its beloved products like Cheerios, Häagen-Dazs, and Yoplait, that produces an online publication called Tablespoon. The publication gives readers how-to cooking articles and recipes.
Your brand can build a similar online publication on your WordPress website. The Gonzo theme allows you to build a magazine-style site with flexible layouts to arrange your content, a review system for readers to rate your posts, and widgets to add a social media counter. Plus, the responsive design adapts to your visitor's mobile screens.
In this post, we'll review the key features of the Gonzo WordPress theme.
What is the Gonzo theme?
Gonzo is a responsive WordPress theme for magazine-like websites. This theme comes with multiple layout modules that are designed to help visitors to easily read your latest content. You can choose from two different blog designs. The Gonzo theme also comes with a unique built-in review system for visitors to rate your content.
Source: Envato Market
Key Features of Gonzo Magazine Theme
Digital publications need a website that quickly captures the attention of their readers. The Gonzo magazine theme helps you build a visually-appealing site. Here are a few key features of the theme.
Flexible Layouts
The Gonzo theme helps you organize large quantities of articles with two main blog styles and five different layout modules. These layouts place your content in visible areas, so your visitors can easily navigate your site.
Source: Envato Market
Review System
Gonzo has a built-in review system that allows readers to rate your content, providing you with valuable feedback from visitors. You also have the option to place the reviews at the top or bottom of your blog posts. This makes the Gonzo theme one of the best WordPress themes for customer reviews.
Source: Envato Market
Responsiveness
The Gonzo theme is completely responsive to all types of screens — desktop and mobile. That way, every visitor gets a consistent experience with your brand no matter the size of their device.
Source: Envato Market
Customization
The Gonzo theme can be customized to fit the look and feel of your brand. Using shortcodes, you can add user-friendly CTA buttons and a comment section to your site. Widgets also make it easy to add a social media counter, thumbnails with your latest posts, and Flicker photos to your site pages. You can even add Facebook comments to encourage visitor engagement.
Source: Envato Market
Online publications give your brand a chance to influence your customers. With the Gonzo theme, you get flexible layouts to organize content, a review system for readers to rate posts, and widgets to boost visitor engagement. Now is the time to build an online publication for your brand.