Online security is a growing concern for businesses. So far, this year, there have been more than 3,800 data breaches. With the ongoing threat of hacks, it's important that you secure your data.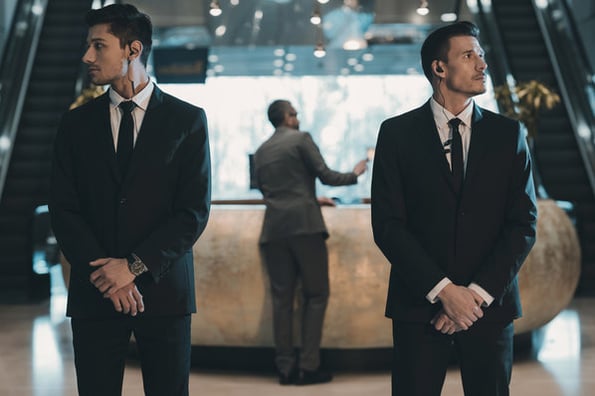 On top of limiting dashboard access and tracking user activity within your WordPress account, two-factor authentication is another solution to protect your WordPress website from hackers. It adds an extra layer of security before anyone can access your account. That way, you can have peace of mind knowing cybercriminals can't exploit your site.
In this post, you'll learn how to add two-factor authentication in WordPress. Let's get started.
What is Two-Factor Authentication?
Two-factor authentication, or two-step verification, is a method of securing your online accounts from hackers. This method requires not only knowing a password for login but also confirming the login process in real-time through a code delivered to a verified device.
For example, a WordPress website with two-factor authentication requires that you first enter the password of your account. Next, you will need to enter a code sent to a verified device, like your phone, to log into your WordPress dashboard.
Why Add Two-Factor Authentication for WordPress Login?
Hackers can use automated scripts to steal your username and password to easily figure out your password. Since passwords are often stored on your computer, it only takes one criminal to breach your server to access all your data. So, creating strong passwords with multiple letters and symbols might not protect your site.
The two-factor authentication method saves your WordPress account from any malware attack and stolen data. Even if somebody gets access to your password, the process requires you to enter a code from your verified device before getting access to the account.
Adding two-factor authentication in WordPress isn't difficult. Learn how to set it up in the next section.
Plugins to Add Two-Factor Authentication in WordPress
Google Authenticator – WordPress Two Factor Authentication (2FA)
Duo Two-Factor Authentication
Two Factor Authentication
Plugins make it easy to add functionality to your WordPress website. With a two-factor authentication plugin, you can protect your site without any coding skills.
Google Authenticator helps you secure your website with an easy-to-use interface. The plugin comes with built-in protections, like IP blocking, to prevent hacking attacks. It also offers language translation support. To set up two-factor authentication with this plugin, follow the instructions below.
Create a miniOrange account with your email address and a password.

Open the Google Authenticator app on your mobile device. When prompted to add an account, scan the QR code.
Source: YouTube
Enter security code from your app and click Verify and Save.
And you're done. Watch this video to test the authentication method.
Duo Security offers two-factor authentication services to prevent data theft. Rather than relying on a single password, your WordPress admins can verify their identities using something they have—like their mobile phones. The Duo plugin is unique because you have multiple ways to authenticate, including one-tap authentication using Duo's mobile app, one-time passcodes generated by Duo's mobile app, and phone callback to any mobile or landline phone.
Source: WordPress
Created by the authors of Updraft Plus, this plugin lets you enter a temporary code to authenticate your account. It displays graphical QR codes for easy scanning into your mobile device. The premium version lets you specify user levels for two-factor authentication and provides emergency codes for lost devices. It's also compatible with WooCommerce.
Source: WordPress
With online data breaches steadily increasing, protecting your website against hackers is an essential part of your business. Two-factor authentication is an additional layer of security for your WordPress website. You can download one of the above-mentioned plugins to secure your data.