With over 1.5 billion monthly active users, WhatsApp is one of the most popular mobile messenger apps worldwide.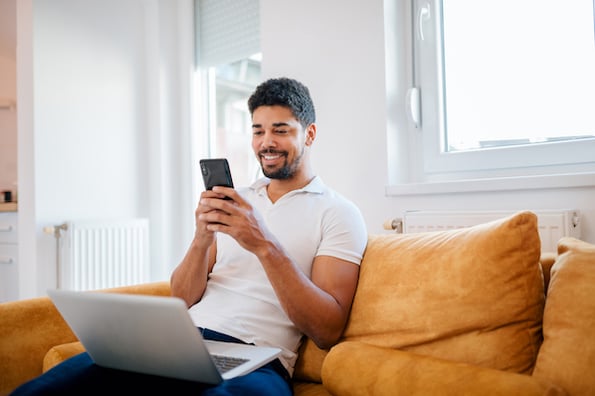 Although it lags behind Facebook Messenger and Snapchat in terms of mobile reach and brand awareness in the United States, WhatsApp has an estimated 68 million users in the US in 2019 and is projected to grow to 85.8 million users in 2023.
US users are also spending more of their time on WhatsApp and less time on other major social networks. According to Statista, user engagement with WhatsApp increased by 44% in 2018 while engagement on Snapchat, Instagram, and Twitter decreased. Facebook saw a marginal increase of 3%.
The growing popularity of private messaging apps like WhatsApp marks a fundamental shift in people's social sharing habits. Rather than post a hilarious meme or interesting article on their Facebook wall for all their followers to see, many social media users prefer to share links privately with a family member or small group of friends.
In fact, a joint study by GlobalWebIndex and We Are Social showed that 63% of people prefer to share content on "dark" social channels like private messaging apps. For that reason, apps like WhatsApp are becoming an increasingly important traffic source for websites.
To leverage the increasing popularity of WhatsApp and drive more traffic to your site, you can add a WhatsApp share button to your WordPress site. Providing a button will make it easy for visitors to share your content with their friends on the app.
Below we'll look at a few tools you can use to add a WhatsApp share button to your site in no time.
Plugins to Add a WhatsApp Share Button to Your WordPress Site
Think about how inconvenient the process of sharing a link on WhatsApp — or any social platform — is without a button. A visitor would have to copy the URL of whatever post or page they wanted to share, exit out of or minimize your site, open WhatsApp, and paste the URL into a direct message or group chat. You can streamline this process by adding a WhatsApp Share Button on your site with a free plugin.
That way, visitors can share a post or page in WhatsApp with a few clicks of their mouse (or taps on their mobile screen). Let's look at some of these plugins below.
Using ShareThis, you can add a WhatsApp share button to your WordPress site in just a few steps. This free tool provides two button styles (inline or sticky) and a few customization options, including alignment and size. ShareThis also supports 24 other major social networks so you can display a custom set of share buttons on your site.
It's important to note that you have to register an account with ShareThis in order to complete the widget installation. Also, ShareThis does not support the WhatsApp share button on desktops. Therefore, this button will only be visible to visitors using a mobile device.
AddToAny is a social sharing plugin that supports over 100 sites and apps. Using this tool, you can add a WhatsApp share button, along with any of the other supported social network share buttons, to your WordPress site without registering for an account.
While you may simply want to use AddToAny's default share buttons and customize their color, size, and placement, you have the option of uploading custom buttons for more control over the appearance of your site.
Like ShareThis, AddToAny only supports the WhatsApp share button on mobile devices. Below you can see how a set of AddToAny Share buttons might appear to mobile visitors on your site.
Supporting over 200 social channels, WordPress Share Buttons by AddThis is one of the most robust social sharing plugins in the market. It offers four display types for you to choose from (floating, inline, expanding, and image) so that you can pick the one that will most appeal to your audience. You can also customize the color and size of these buttons.
What really sets this plugin apart is its support of WhatsApp on desktop and mobile devices.
Watch the video below to see how easy it is for users to share a link to WhatsApp on their computer.
Final Word
Using one of these free plugins, you can add a WhatsApp share button to your WordPress site. By giving WhatsApp users the option to share your content with their friends and family on the messaging app, you may attract a fraction of the 1.5 billion monthly active users to your site.