You need to strike a balance between text and images on your WordPress site. Incorporating visuals makes the content informative, engaging, and memorable. It's also important to your readers. In fact, articles and blog posts that contain images get over 90% more total views than those without.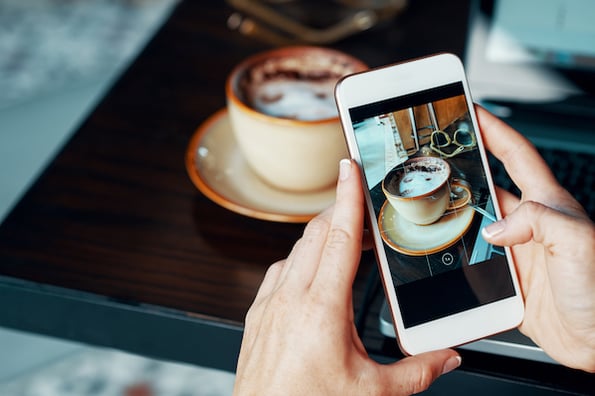 It's not enough to just find and upload images, however. You need to optimize them to maintain your site's speed and performance.
You can optimize your images manually, but it's a time-consuming and lengthy process. After figuring out the best image format for your site and the maximum display size of your images, you'll need to resize, crop, or compress each one. This might entail changing the images' dimensions, removing their metadata, reducing their color depth, and more. Instead, you can automate the image optimization process on your site using a plugin.
The Imsanity plugin is a free WordPress tool that can take care of the resizing and compressing images for you. Before discussing its key features, let's quickly look at the benefits of using an image optimization plugin below.
Why You Should Use an Image Optimization Plugin
In the past, your only choice was to resize and compress images on your computer prior to uploading was an image editing software. Many users, who either weren't comfortable or didn't have the time to edit images, just skipped this step entirely.
This left them with oversized images, bloated file sizes, and slow page load times — all of which translated into poor experiences for site visitors.
An image optimization plugin offers an automated solution to resizing and compressing images. That way, your image-rich pages can load quickly on any device and your site's total file size will be more manageable. A smaller file size will reduce the amount of storage space you need from your hosting provider and help backups run quickly and smoothly.
What is Imsanity?
Imsanity, short for "Image Sanity Limit," is a free image optimization plugin. With Imsanity, you can configure the maximum width and height of your images and it will automatically resize any larger images that are uploaded.
Most image optimization plugins require you to optimize your images before uploading them in WordPress, but Imsanity lets you upload images to WordPress as-is. You can then resize them in bulk automatically. This way, you're using built-in WordPress features rather than relying on an external server.
Imsanity is a particularly useful tool if you have multiple users submitting and posting content to your site. Rather than relying on them to resize and compress their images before uploading, you can let Imsanity do the work.
Key Features of the Imsanity Plugin
Optimizing and uploading images in WordPress can be frustrating. Imsanity removes some of that frustration by providing an automatic solution for optimizing images on your site. Below are the key features of the plugin.
Auto-scale Images
In the plugin settings, you can choose the maximum width or height that images should have. Now every time you upload images, the plugin will resize any images that are larger than those pre-set dimensions.
You can customize those settings according to whether the images are uploaded within a page or post, directly to the Media Library, or elsewhere. This way, you can maintain control over how images appear on different parts of your site.
If you're worried that automating the process sacrifices the quality of images, check out the Page Pipe's Daisy Test below. It compares what a JPEG stock photo looks like when uploaded without an optimization plugin and with the Imsanity plugin. (Spoiler: you won't be able to tell the difference.)
Bulk Resizing
Now that you know that all images you upload will be automatically optimized, you might be wondering what you're going to do with the existing images on your site. With another image optimization plugin, you might have to manually go into every post and page and resize and compress any images. Thankfully, Imsanity has a bulk resize feature so that you can quickly and easily resize any images that were uploaded prior to installing the plugin.
Imsanity is a simple, effective tool that can help you create and optimize an image-rich WordPress site. Once installed and configured, this plugin quietly runs in the background so you never have to worry about images again.