WordPress plugins Google can prove invaluable. WordPress is not exempt from the search engine giant's reach, and consequently, high-quality plugins that incorporate Google's most popular features could significantly enhance your site.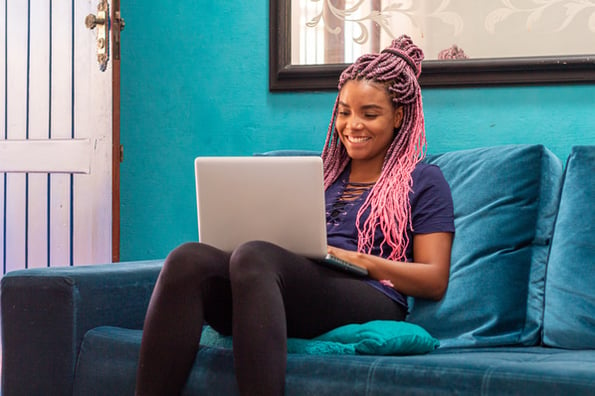 We've rounded up ten of the best WordPress plugins, Google edition. The plugins we've compiled will help you bring Google's high-quality systems directly to your WordPress site.
What is a WordPress Google plugin?
Let's briefly review what a Google plugin is, and how it's useful. A plugin, in general, is a software bit that 'plugs into' your website. They are used to help your site achieve new functionality or extend the pre-existing capabilities of your WordPress site.
With the help of WordPress plugins, you can create a highly functional, attractive site that scores major points for user experience. And with the help of a WordPress Google plugin, you can make the most of everything the search engine giant can do and put it to work in your WordPress site.
For example, think of plugins that harness Google's engagement analytics and customer reviews for your website's use, or plugins that connect your website with Google Drive. The best part? These plugins are quick and easy to install.
What are the Best WordPress Plugins for Google?
Site Kit By Google
Translate WordPress with GTranslate
MonsterInsights
Fonts Plugin | Google Fonts Typography
Widget for Google Reviews
WP Go Maps
Google XML Site Maps
Google Drive Embedder
WP Google Search
Wordable
Price: Free
If you're looking for Google's official WordPress plugin, look no further. Site Kit gives you access to multiple Google tools in one easy installation. Thanks to this plugin, you'll be able to deploy, manage, and even gain insights from Google tools to ensure your site is successful on the internet.
The easy setup will give you quick access to features that can help you build your site's visibility, like AdSense for monetization, PageSpeed for SEO, and various A/B testing tools for optimization.
What we like: All of your site's official stats from various Google tools are displayed in one digestible dashboard.
Price: Free, Premium available from $99.90 to $399.90 per year
This plugin is a powerful Google Translate tool, featuring 100+ available languages for translation, allowing your site to reach 99% of internet users. The plugin boasts powerful auto-switch tools that detect a defined browser language and adjust accordingly. And, if you run an ecommerce business website, this plugin integrates seamlessly with WooCommerce for easy site translation for international buyers.
The pro version of this plugin comes with enhanced functionality likeYoast SEO for search results and metadata translation, which allows site optimization for different areas of the world. The plugin can also translate subdirectories and slugs based on browser location. For example, a user browsing in Spain would see es.samplesite.com/sobre-nosotros while someone in the United States would see samplesite.com/about-us.
What we like: Translate WordPress uses a cloud-based approach, so the translation process doesn't decrease site speed, ensuring a seamless browsing experience for your site visitors.
Price: Starts at $199/year
MonsterInsights is one of the most popular plugins on this list, with over three million active installations. With this Google Analytics plugin, you can get the actionable reports you need to grow your business right inside your WordPress dashboard. The ecommerce, user behavior, and SEO ranking insights this plugin provides will help you decide how to take your site to the next level.
The best part about MonsterInsights is that there's coding required, and you can easily generate reports to track metrics like form conversions, file downloads, affiliate links and ads, top landing pages, custom dimensions, and much more. Plus, it connects with Google Analytics 4 (GA4), the latest version of Google Analytics.
What we like: You can get your site up and running with MonsterInsights in a matter of minutes — setup only takes 15.
Price: Free, Premium available from $59 to $199 per year
This plugin boasts 1000+ unique Google Fonts to choose from when customizing your site. It's compatible with any WordPress theme, and its Live Customizer feature helps you test the way your site looks before it goes live. You can also designate different fonts for sections of your site, like headers and page content, so your pages appear cohesive.
If you opt for the premium subscription, you can use this plugin on multiple WordPress sites simultaneously, which is a great option if you use WordPress multisite.
What we like: There's no coding knowledge necessary to work with this plugin, so whether you're an expert or novice, you can incorporate this plugin into your site.
Price: Free, Premium available for $85/year
Already have a Google My Business profile? Great! With the help of this widget, you can display existing Google reviews on your WordPress site, eliminating the need for creating an entirely separate system. Site visitors will see up to five reviews at a time in a sidebar content block, and the auto-refresh feature keeps them up-to-date.
The plugin also scores major points for how easy it is to merge reviews from different platforms like Yelp and Facebook. For an even more streamlined process, you can give visitors the option to leave Google reviews directly on your WordPress site.
What we like: Widget for Google Reviews Pro comes with a Google Trust badge for legitimacy, so site visitors can rest assured that your site is as credible as it claims to be.
Price: Free, Premium available from $39.99 to $199.99
The WP Go Maps plugin brings all the power and functionality of the native Google Maps features to your WordPress site. It includes nine different mapping themes for customizing your widget, localization for nearby browsing, and a 'get directions' tool.
There's also the option to select which type of Google map you want to display: hybrid, satellite, road, and terrain. The pro version allows you to create multiple maps and use marker icons for popular or recommended destinations.
What we like: You can use the WP Go Maps plugin to add as many markers as you'd like by just typing in the address.
Price: Free
Using this plugin improves SEO to craft XML sitemaps to assist search engines in better indexing your site. If you have these sitemaps, crawlers will have an easier experience seeing the complete structure of your site, which means they can retrieve it easier.
What we like: This plugin supports all types of WordPress-generated pages and custom URLs, too.
Price: Free, Premium ranges from $19-$499
Google Drive Embedder helps you access your Google Drive documents in a popup window on your WordPress site. The plugin offers three different ways to include your Drive files on your pages: embed in-line as read-only files, editable links that open in new windows, or as downloads to site visitors' computers.
The pro version comes with increased functionality, allowing you to browse through your files as you would within Google Drive.
Note: This plugin requires an additional download of theWordPress Google Apps Login widget.
What we like: The plugin works on all types of WordPress installations, including multisite.
Price: Free
WP Google Search is an alternative to the default WordPress search tool that allows you to integrate Google's powerful search bar on your site. Because the WP search tool can be spotty, this is a more effective option. With Google's Programmable Search Engine, you'll have the ability to define if you want to only search your website, selected sites, or the entire internet.
What we like: You can also make visual customizations and change fonts and colors to match your site theme.
Price: $99-$299/month
Wordable makes it possible to publish Google Docs to your WordPress site with one click, helping you save over 90% of publishing costs by automating recurring tasks and exporting content in bulk. Wordable automatically cleans your code, opens all links in a new tab, selects metadata, compresses images, customizes image alt attributes, and creates easy templates that save all of your publishing preferences.
After creating an account, you'll be asked to authorize Wordable to import documents directly from your Google Drive and connect to your site.
After you write and collaborate with your team or writers inside Google Docs, import that content from Google Drive in seconds from the Wordable dashboard. Then, simply select all of the docs you want and automatically customize them. When finished, the export queue can publish these documents to your sites with perfect formatting.
What we like: If you're tired of waiting around for your docs to export, this plugin has you covered. Exports are ready in seconds — not hours.
Make the most of Google tools on your WordPress site.
These plugins allow you to seamlessly integrate your favorite Google tools for increased functionality. Whatever you choose, keep in mind that you can use multiple plugins at a time to create a unique, feature-rich WordPress site quickly and efficiently.
Editor's note: This post was originally published in December 2020 and has been updated for comprehensiveness.