No matter what niche your business is in, speed is crucial to your online success. Page load time not only impacts the visitor experience — it also affects your page views, conversions, and search rankings.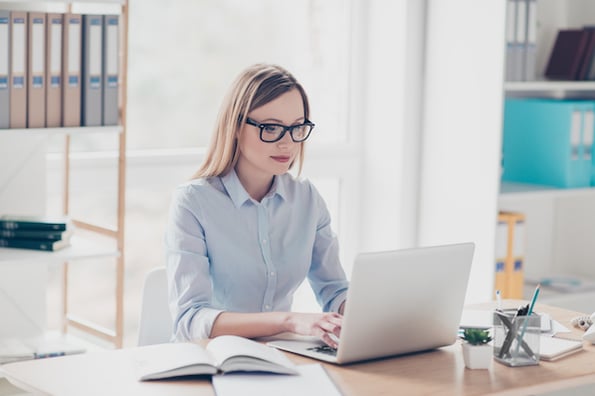 While there are many factors that impact the overall speed of your site, your theme is a major one. A well-coded and optimized WordPress theme will improve your page load speed, whereas a complex and bloated one will worsen it.
To optimize your site for visitors and search engines, you need a lightweight and flexible theme like PageSpeed by SwiftThemes. PageSpeed is a free WordPress theme that delivers average page speeds under two seconds. Let's look at a few of its key features below.
Key Features of PageSpeed
With PageSpeed, you can create and customize a WordPress website with fast load times on any device. This can help you provide a seamless experience to your visitors and improve your chances of ranking in search engines. Below are a few key features of the theme.
Speed Optimization
Built with a lean amount of CSS and JavaScript, PageSpeed is coded to the highest standard for speed. In fact , it's one of the fastest-loading WordPress themes available. To help assure users of its superior load times, SwiftThemes created a demo site built with PageSpeed and used several free tools to analyze its speed.
According to the Pingdom Website Speed Test, the test site loads in less than one second. When analyzed on Google PageSpeed Insights, it scores 100/100 on desktop. It also receives a 99% page speed score on GTmetrix. You can verify these results yourself directly from the SwiftTheme's homepage, as shown below.
In addition to speed, responsiveness and flexibility are important features to consider when selecting a theme for your site. Below we'll take a closer look at the advanced responsive design and customization options of PageSpeed.
Advanced Responsive Design
According to Statista, there are more than 3 billion smartphone users worldwide. These users expect a similar experience on their phones as they get on their computers. In fact, data from Hosting Tribunal shows that 58% of users expect load times on their phones to be faster or equal to load times on their desktops.
That's why you need a responsive WordPress theme like PageSpeed. All of PageSpeed's layouts adjust to different screen sizes so visitors will have an excellent experience on your site, no matter the device they're using. Need proof? When analyzed on Google PageSpeed Insights, the mobile test site also earns a grade A.
Customization Options
To build a site that reflects your brand's unique look and feel, you'll want to look for a theme with customization capabilities. Whether you're building a business site or personal blog, PageSpeed will allow you to customize your design without writing any code.
With multiple layouts and widget and header styles, PageSpeed offers dozens of combinations for you to arrange content on your site. You can choose among several color schemes and hundreds of Google Fonts. You can also customize your site's footer by changing the number of columns, links, and copyright text or hiding the footer on certain pages selectively.
Final Word
With superior load times, an advanced responsive design, and multiple customization options, the free PageSpeed theme is an excellent choice for businesses looking to create a fast and custom WordPress site.